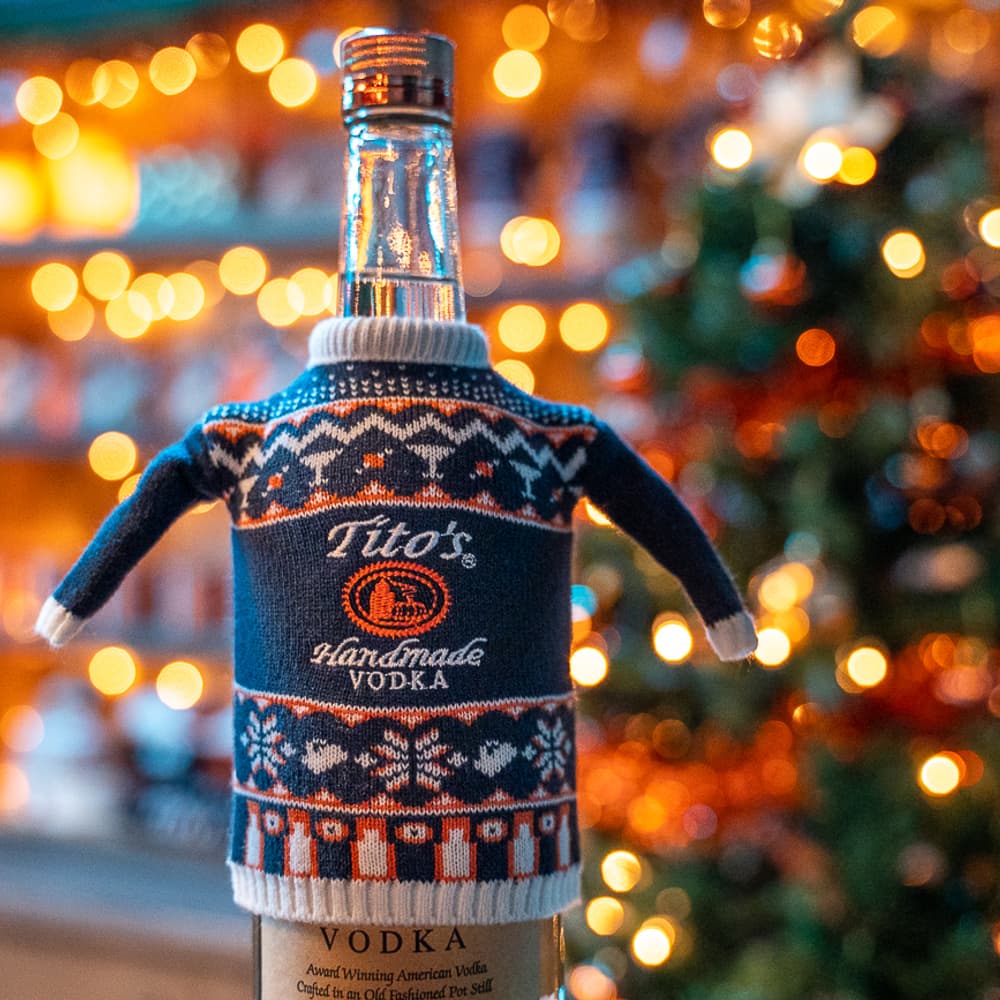 Infuse your holidays with Tito's to keep spirits bright and gift-giving stress-free.
Learn More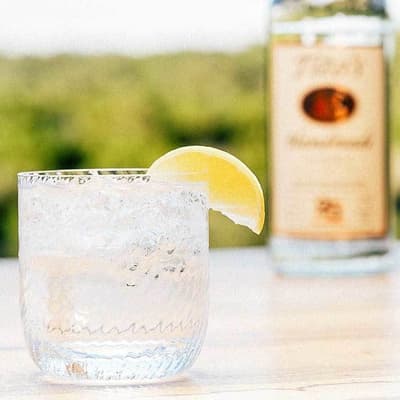 If you want to keep it clean and simple, but mellow it out and lighten it up a bit. This is how Tito prefers to drink his vodka.
Pour it Up
Ugly is the new cool, and nothing's cooler than a crew. Pour up your holiday spirit and pull on a classic Tito's Not That Ugly Crewneck.
$60
100% of net proceeds go to our nonprofit partners.
Shop Now
Want to try the unofficial drink of the Tito's Handmade Vodka team? Just brew your strongest espresso, shake it up with a little simple and a splash of Tito's, then strain into your favorite martini glass. Top it with a few espresso beans and toast to team spirit.
Shake It Up
You could walk in a winter wonderland. Or, instead, you could slip on a pair of Tito's 'Tis the Season Slippers and stroll over to your couch with a cocktail.
$50
100% of net proceeds go to our nonprofit partners.
Shop Now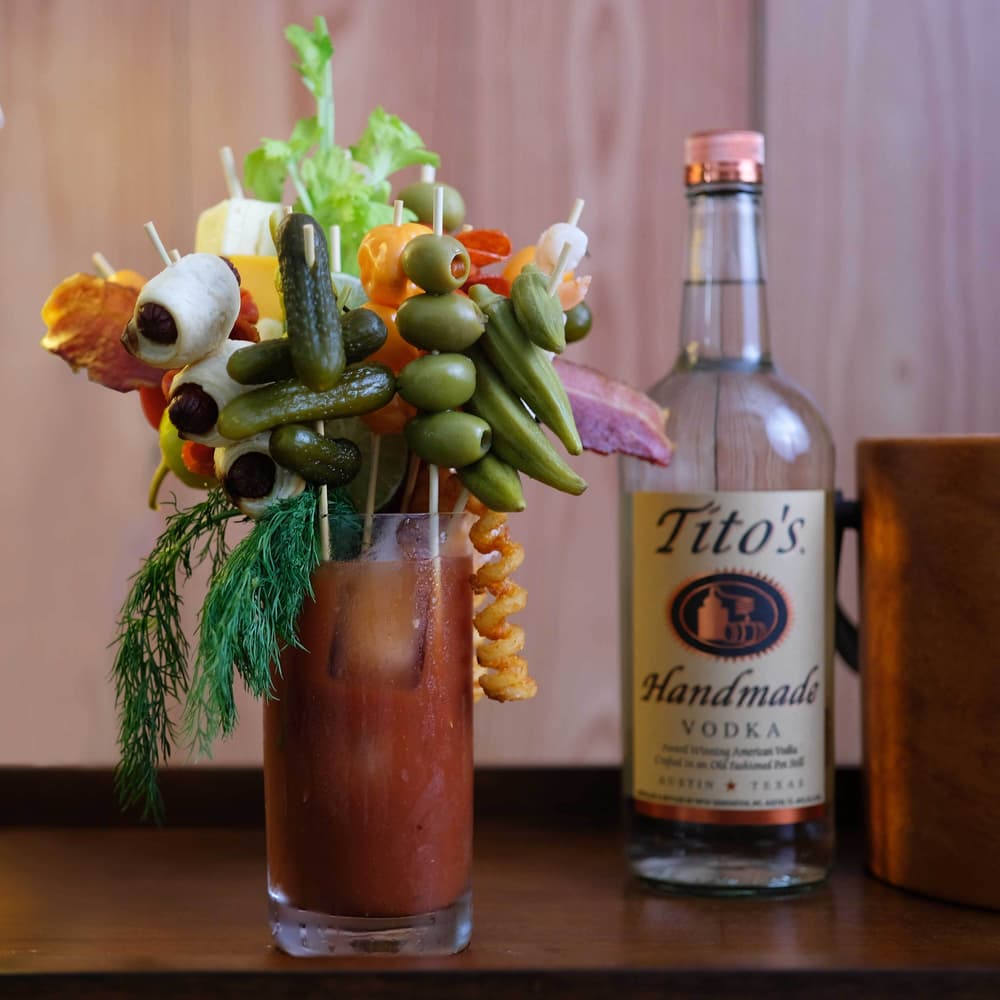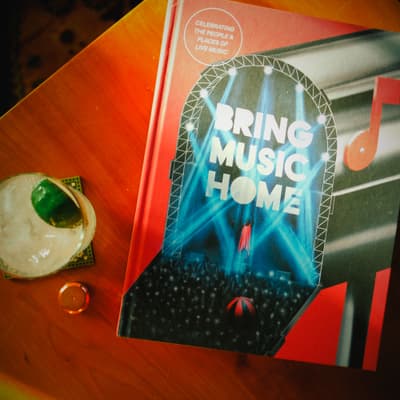 With a little help from Tito's Handmade Vodka, you can flip through a collection of moments celebrating and chronicling iconic music venues. A reminder that music lives on and even in the toughest moments, it never stopped. A portion of book proceeds directly benefits The National Independent Venue Association (NIVA).
Buy Now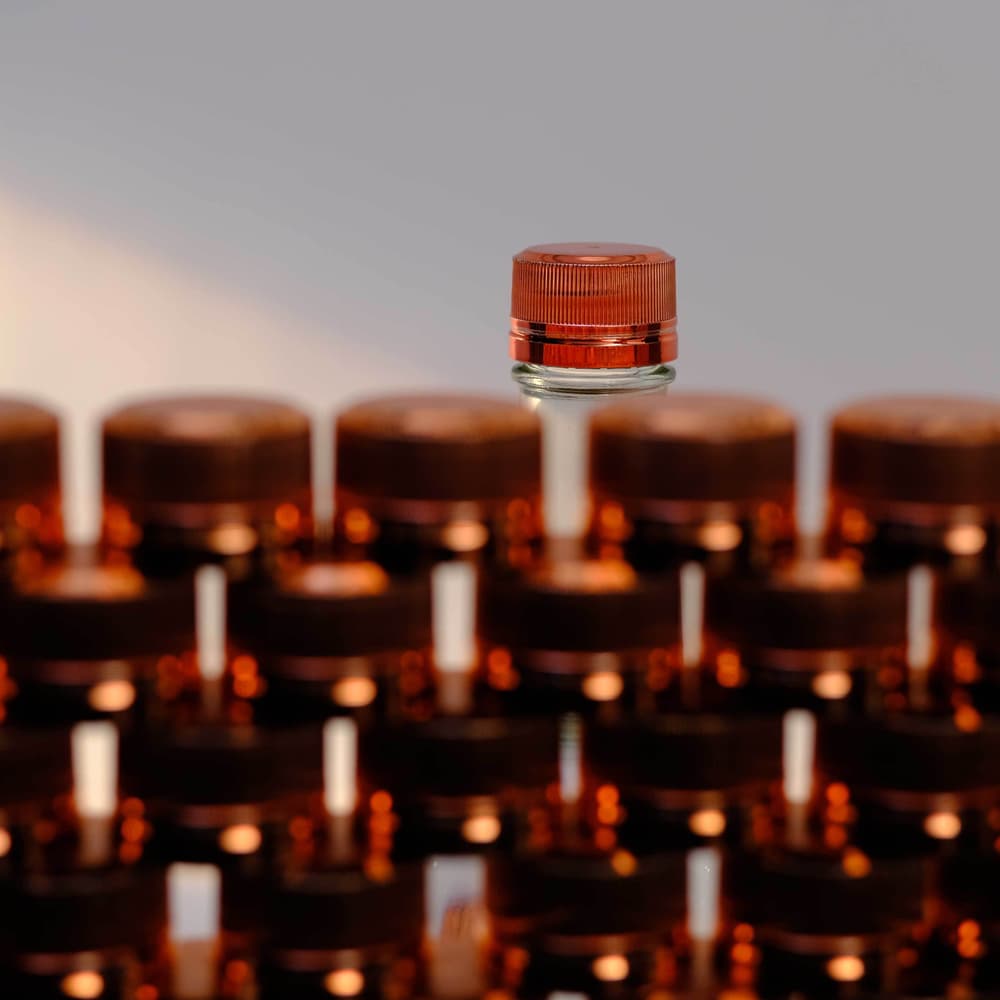 Before he was Tito Beveridge, founder and master distiller of Tito's Handmade Vodka, he was just "the vodka guy," mixing up homemade infusions that earned him the nickname.
Learn More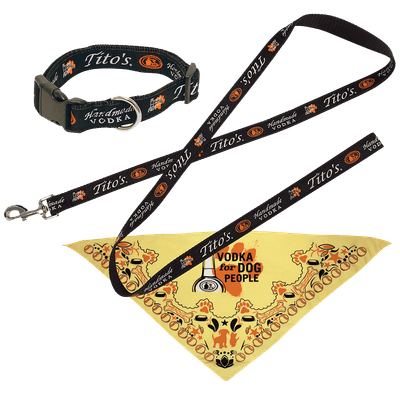 Walk your furry friend to yappy hour in style with our Tito's dog leash, collar and bandana. 'Cause we think you both deserve a treat! Kit includes: one dog leash, one dog collar, and one dog bandana.
$35
100% of net proceeds go to our nonprofit partners.
Buy it
The vision of our Vodka for Dog People program is to better the lives of pets and their families far and wide.
Vodka for Dog People