Coffee Liqueur
Not much beats a freshly brewed cup of coffee, but add a whiff of aromatic vanilla, a bit of sweetness to make the perfect blend, and our Tito's Coffee Liqueur is a step up from your average cup of joe. Just plan ahead and give the infusion a month or so before drinking.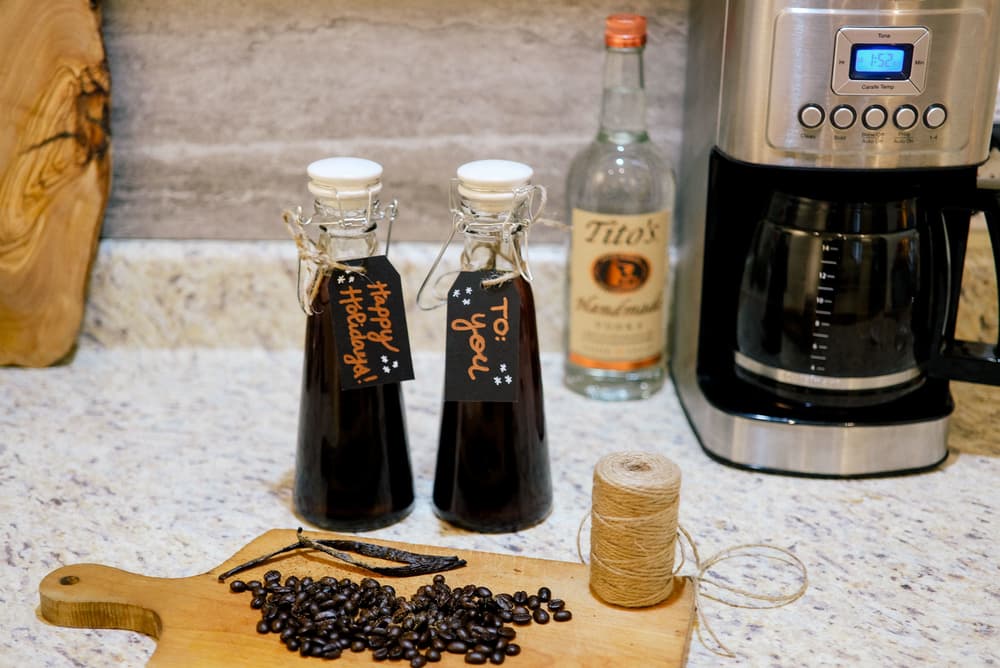 Ingredients
1 cup ground coffee

1-2 cups simple syrup

2 vanilla beans
Directions
Slice open the vanilla beans.

Add all ingredients to a glass container.

Let sit in a cool dark place for 2 weeks, stirring occasionally.

Strain infusion through a fine sifter until coffee grounds are removed.

Pro-Tip: The flavor gets even better after a month or so...if you can wait that long.