DIY Pickles
Use Tito's Handmade Vodka when making your own pickles at home. Our vodka will add that extra kick to your pickles and you can add the remaining juice in a tasty pickle martini, or bloody mary!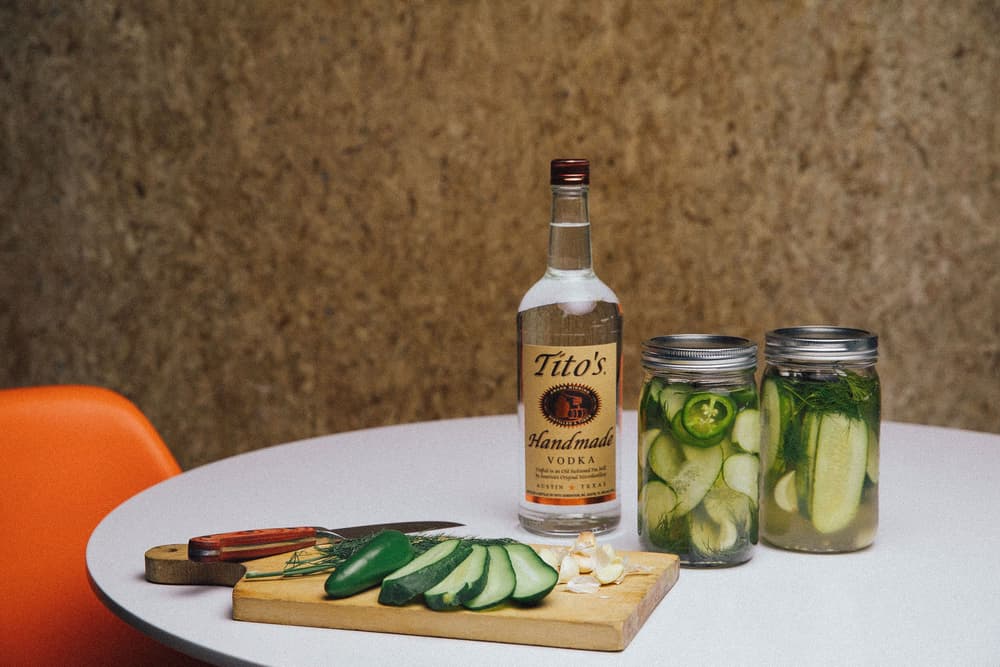 Ingredients
Split between two 32 oz mason jars

3 cups water

1/4 cup pickling salt

3/4 cup cider vinegar

2 jalapeños

10 garlic cloves
Directions
Bring water to a boil and add pickling salt.

Once the salt is dissolved, remove from heat and let cool.

Add Tito's Handmade Vodka and cider vinegar.

Pour evenly into two mason jars.

Slice jalapeños, peel garlic, and divide between the mason jars.

Seal and store in the refrigerator for 5-10 days.