Limoncello
When life hands you lemons, make Tito's Limoncello. That's how the saying goes, right? Sweeten up the holiday season with this tart liqueur perfect for gift-giving, after-dinner sipping, or cocktail drinking after everyone else goes to bed.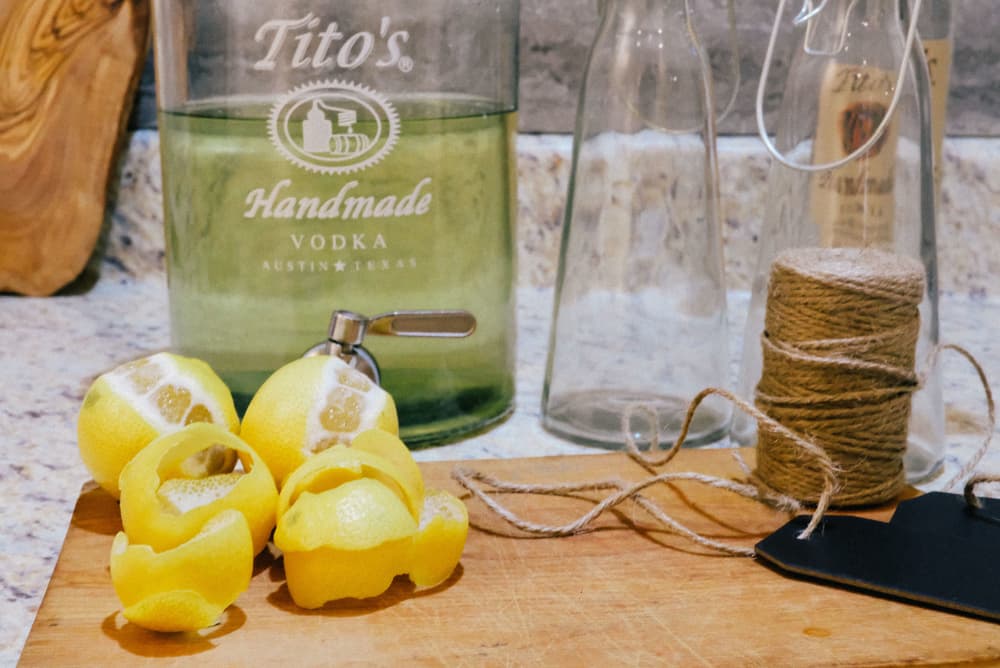 Ingredients
1-2 cups simple syrup

4 lemon peels
Directions
Peel the lemons, avoiding the white pith.

Combine Tito's Handmade Vodka, simple syrup, and lemon peels in a glass container.

Let sit for 1-2 weeks and strain when the infusion has reached the desired flavor.

Pro-Tip: Use cheesecloth to thoroughly strain the infusion.