Tito's Habanero Infusion
After a few tries, and a few scorchin' cocktail hours, Tito perfected his habanero infusion. Smooth, spicy, and best served straight outta the freezer.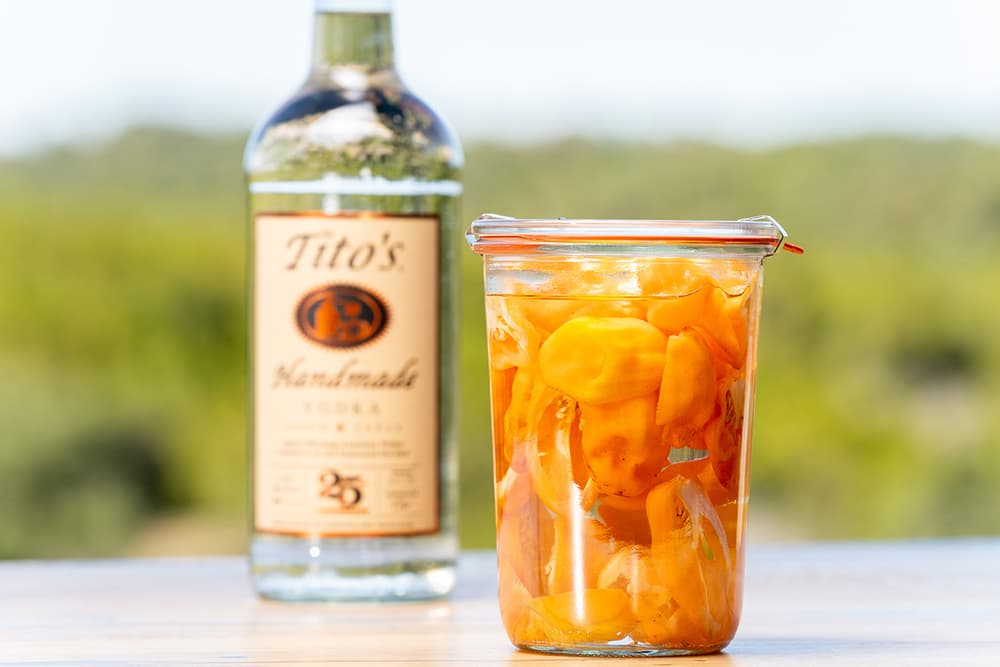 Ingredients
1-2 habanero peppers, sliced
Directions
Slice habaneros and remove seeds.

Drop habanero slices into a resealable glass container and fill with Tito's Handmade Vodka.

Let sit for 30 minutes.

Remove peppers when the infusion reaches desired flavor.

Pro-Tip: Pour over ice and add a squeeze of lime for a Tito's Fire & Lime.