Tito's Spicy Watermelon
If you can't handle the heat, stay out of the...actually, just add Tito's and watermelon juice.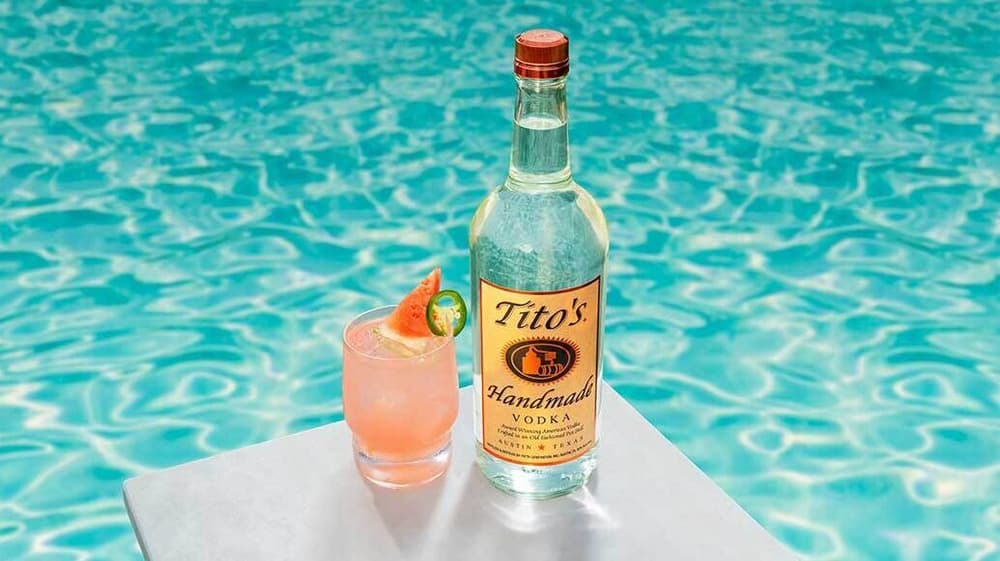 Ingredients for you

2 oz ginger beer

1 oz watermelon juice

1/2 oz lime juice

1-2 jalapeño slices

Ingredients for a sipper

3/4 oz lime juice

1/2 oz watermelon puree

2 dashes of smoked chili bitters
Directions for you

Muddle jalapeño slices in a shaker.

Add Tito's Handmade Vodka, watermelon juice, lime juice, and ice.

Shake and strain over fresh ice into a Tito's Copper Mug.

Top with ginger beer and garnish with a watermelon and jalapeño slice.

Directions for a sipper

Add all ingredients to a shaker with ice.

Pair with a hoppy IPA or ice-cold Pilsner.