Tito's Terror-Tini
Serve your Tito-Tini with a splash of something spooky this season. With a burst of pomegranate, a drop of a juicy cherry, the scale of a dragon, a wolf's tooth...okay, lose the last few ingredients...you'll have a fang-cy drink to serve at your haunted housewarming.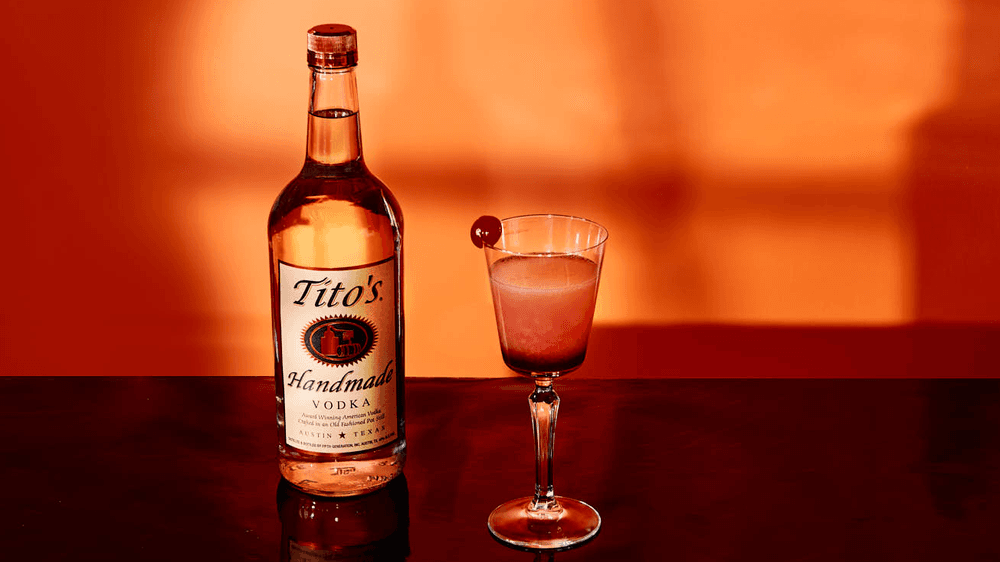 Ingredients
1 oz lemon juice


3/4 oz simple syrup


1/2 oz pomegranate juice


1 maraschino cherry
Directions
Add Tito's Handmade Vodka, lemon juice, and simple syrup to a shaker with ice.


Shake and strain into a chilled martini glass.


Sink pomegranate juice by pouring slowly over the back of a spoon into cocktail.

Drop in one maraschino cherry.