Keep this time of year full of holiday cheer with the help of a few Tito's favorites to get you through the season.
No matter how you spend the holiday season, there's no better way to keep spirits bright than a Tito's cocktail (or two). Stay toasty with a toddy on a chilly night, or take your holiday on a getaway with a merry tropical punch — no plane ticket necessary. Light up this festive time of year with a few favorites sure to have your yuletide cup overflowing with cheer…and a splash of this season's go-to spirit.

---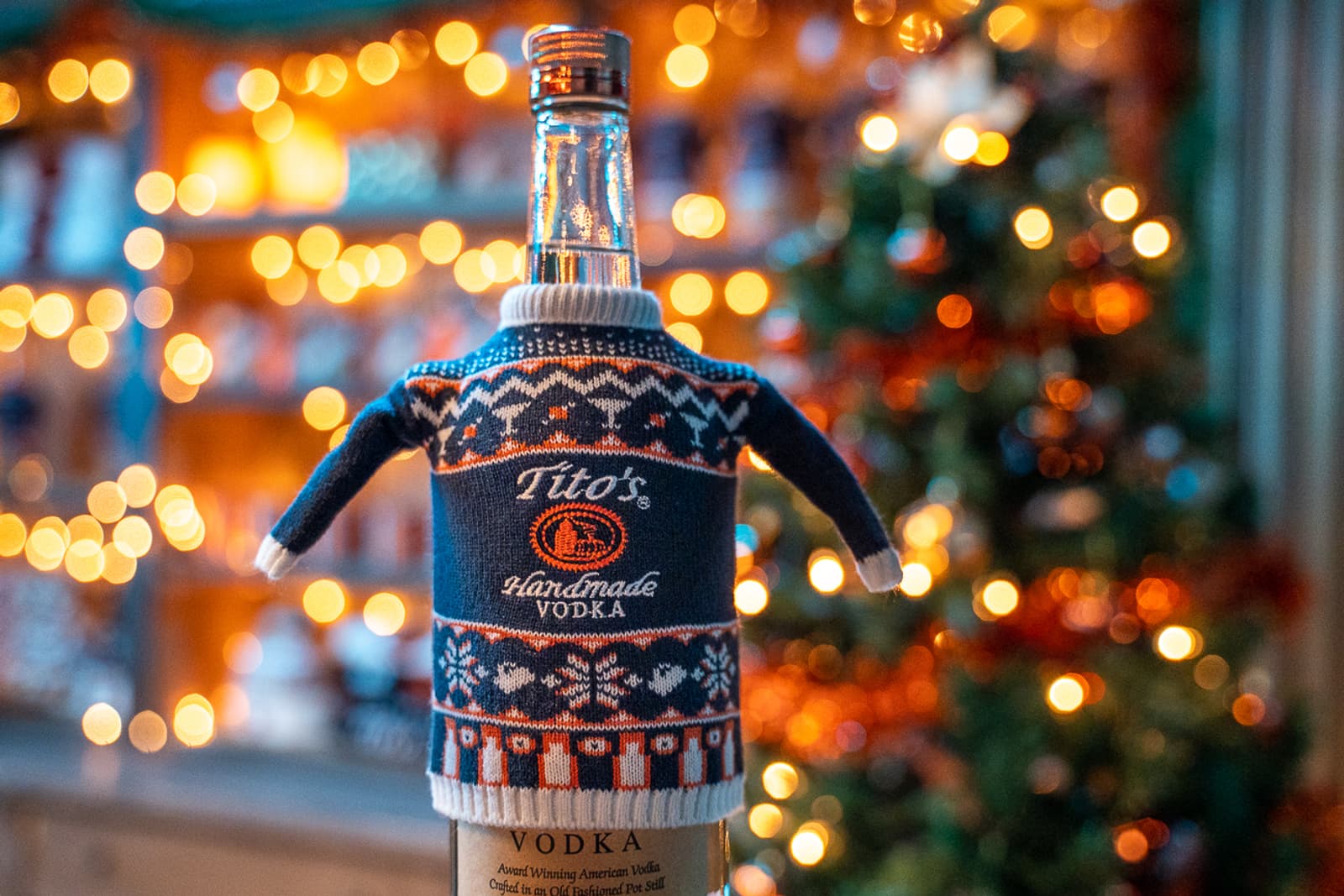 ---
If every holiday flavor came together to make a perfect drink, it'd be this one. Ginger, citrus, cinnamon, and sage. Cue the crackling fire and sugar cookies.
Ingredients
2 oz ginger ale

2 oz fresh-squeezed clementine juice

1/2 oz cinnamon syrup

1 sage leaf, garnish
Directions
Leaving out the ginger ale, add all ingredients to a shaker with ice. Shake and strain over fresh ice.


Top with ginger ale and garnish with a sage leaf.


Pro-tip: Can't find clementines? Oranges and tangerines work just fine.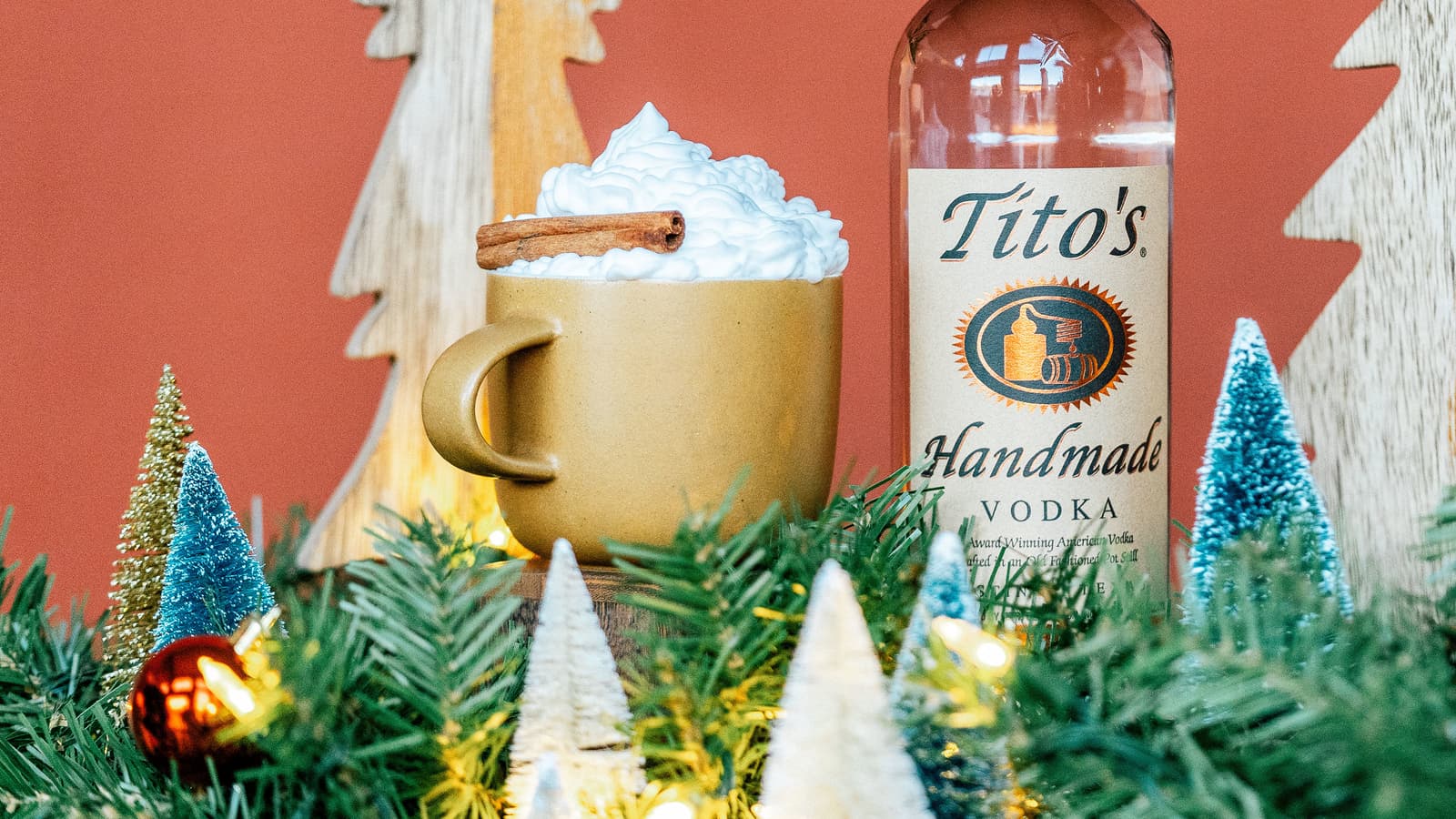 Do you have a favorite holiday sweater? Cozy, warm, and the perfect accessory for the season? Now, imagine that as a Tito's cocktail. Spiced chai, dark cocoa, and a crackling fire, best served while wearing that sweater of yours.
Ingredients
3 oz water

1 chai tea bag

1 tsp dark cocoa

1/2 oz cream or non-dairy substitute
Directions
Brew tea to your liking.

Stir in dark cocoa until it dissolves.

Add Tito's Handmade Vodka and creamer.

Garnish with whipped cream and a cinnamon stick.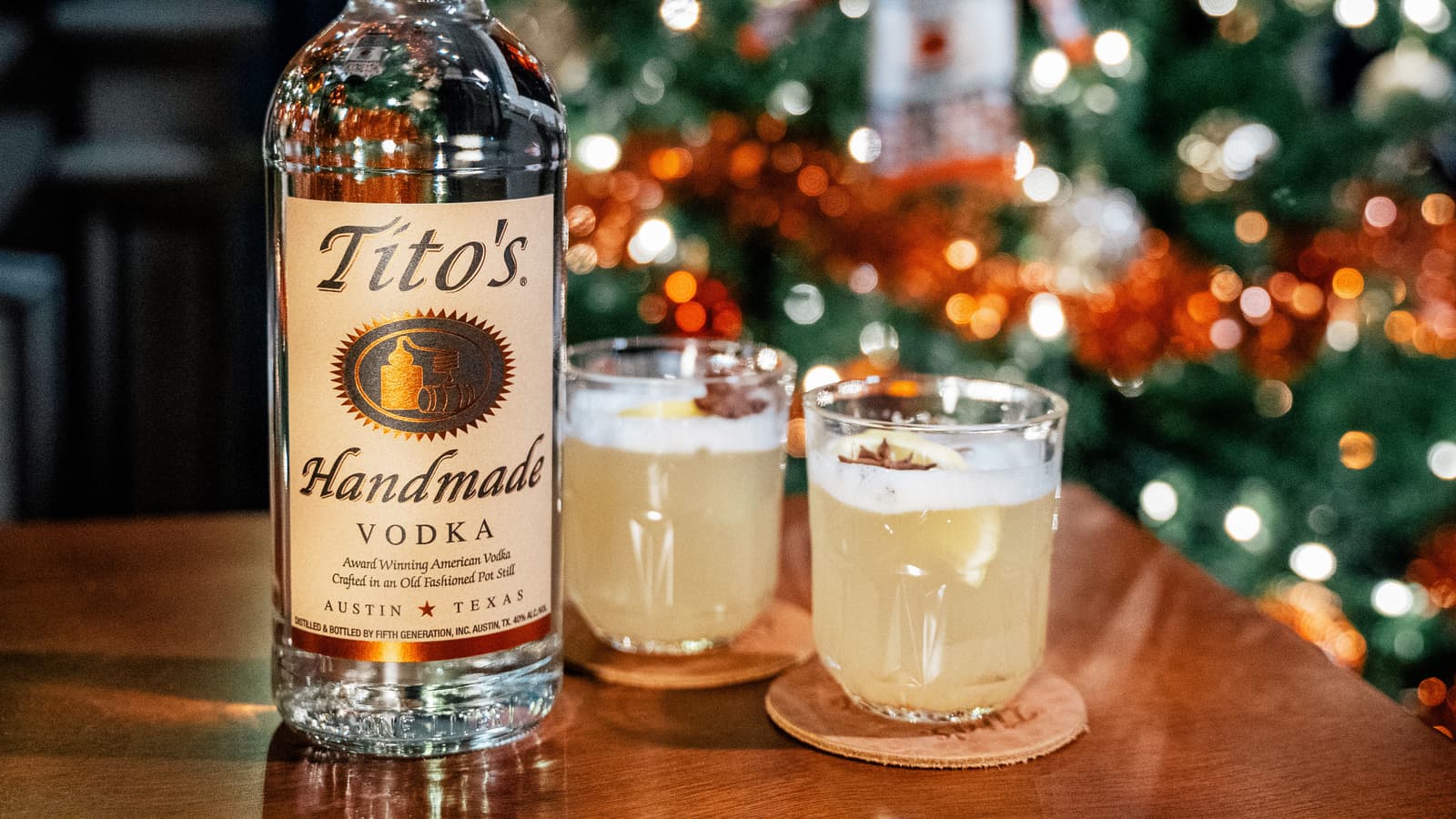 Snowy rooftops or sunny shores, find your own winter spirit this season, no matter the forecast. A hint of nutmeg, sweet white grape juice, and smooth Tito's. Feel that bite in the air?
Ingredients for you

1 egg white

1/2 oz white grape juice

1/4 oz lemon juice

Ingredients for the group (serves 15-20)

2 L lemon-lime soda

1 L white grape juice

1 lemon slice

1 star anise
Directions for you

Add all ingredients to a shaker and dry shake for 10 seconds.

Add ice and shake again for 5 seconds, or until the shaker becomes cold.

Strain into a martini glass.

Garnish with a lemon slice and star anise.

Directions for the group

Add all ingredients to a punch bowl or pitcher, stirring occasionally.

Serve over ice with a lemon slice and star anise.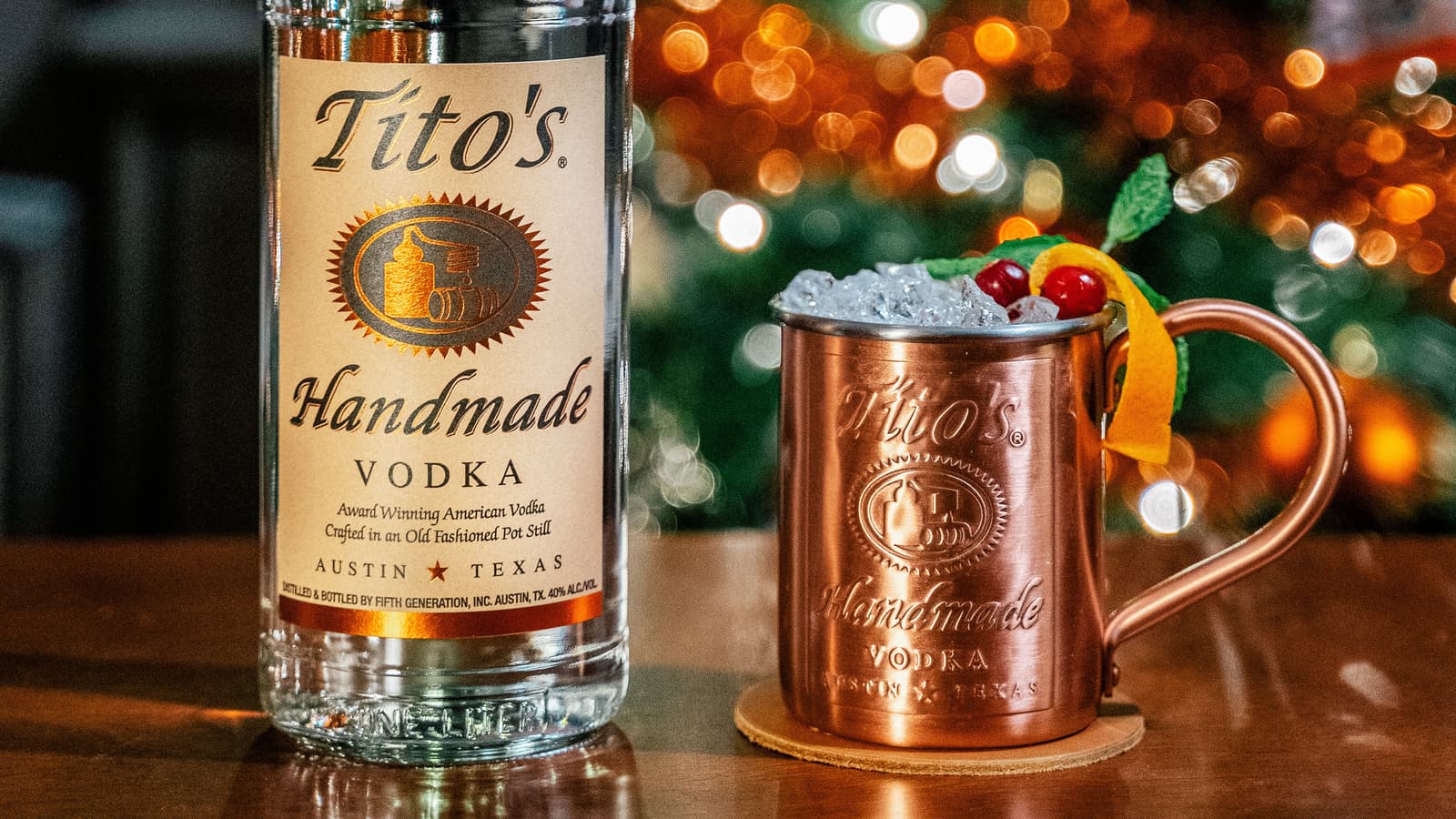 May your drink be merry and bright and may all your holiday cocktail hours be quite...delicious. Just add Tito's, a splash of cranberry, and a dash of cheer to get your festive celebrations started.
Ingredients
3 oz ginger beer

1/2 oz cranberry juice

1/4 oz lime juice

2 dashes of orange bitters

1 lime slice
Directions
Stir and garnish with a lime slice.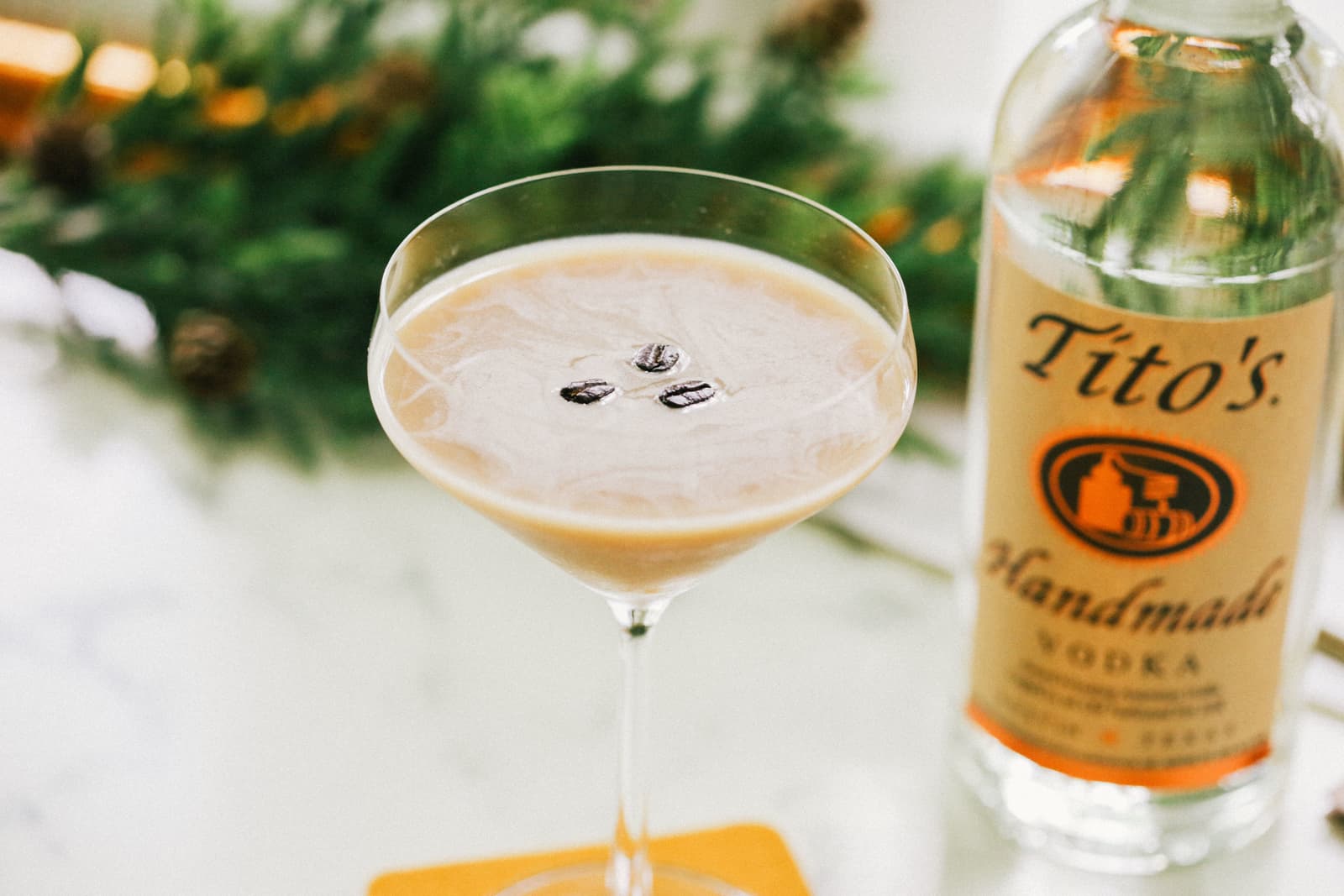 Shake up a decadent after-dinner drink that adds a jolt of bold espresso and a little sweetness to your smooth Tito's.
Ingredients for you

1 oz espresso

1/2 oz simple syrup

1/2 oz creamer, optional

3 espresso beans, garnish

Ingredients for a sipper

1/4 oz coffee liqueur

1/4 oz simple syrup

Splash of espresso
Directions for you

Shake and strain into a martini glass.

Garnish with espresso beans.

Directions for a sipper

Add all ingredients to a shaker with ice