Cultivating Love and Goodness
With a goal to make fresh food accessible, eat well, and share love and goodness with our Tito's team, we built a farm.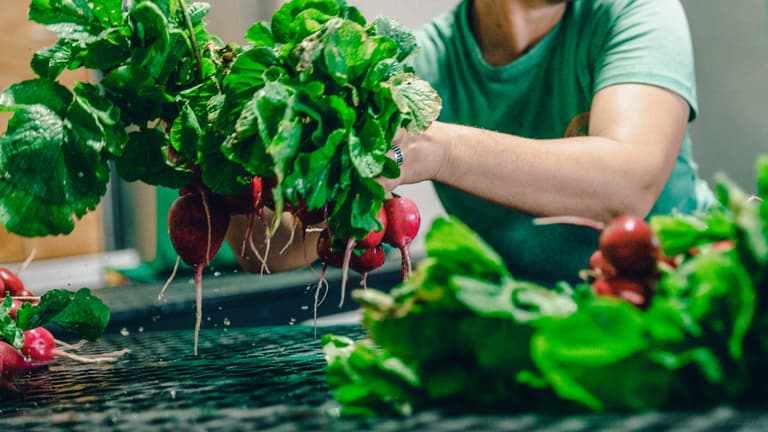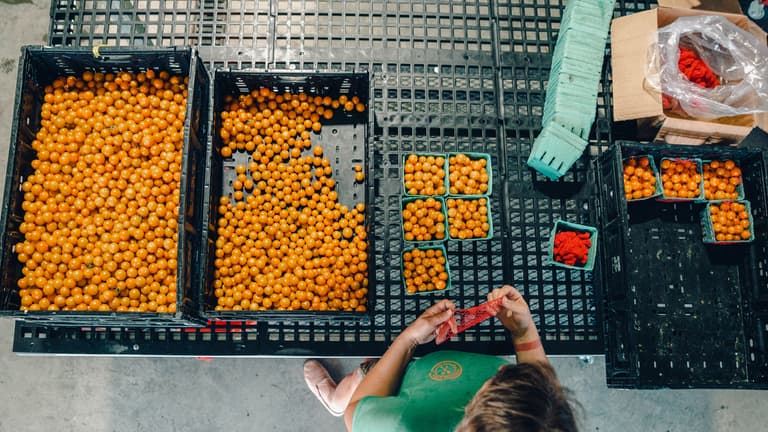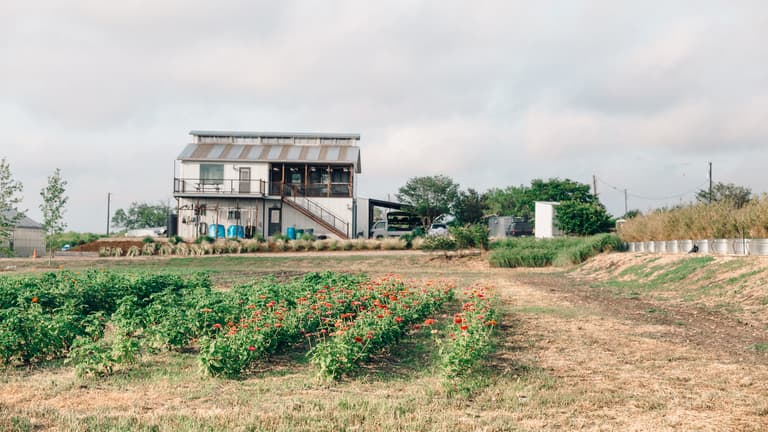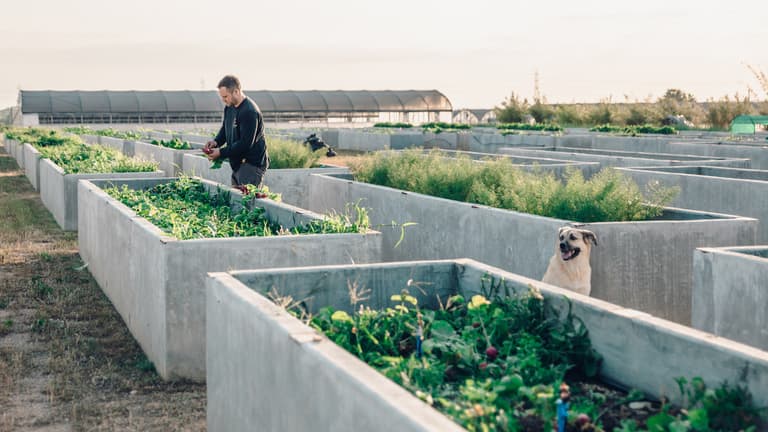 The Fourteen Acres Farm was built for our team at the distillery with this concept in mind: create an environment where fresh food is accessible. From lunch cooked onsite using produce from the farm, to bags of produce stocked for employees to take home, down at the distillery, inspiration to eat well is everywhere you turn.
Cultivated by a team of seven farmers and producing over 25+ types of fruits and vegetables, the farm is expanding employees' relationships with food. Not only are bags filled with seasonal produce, but each weekly pickup is paired with an informational card, explaining the best ways to prepare the crops. As the farm has expanded, so has its connection to the employees through a weekly farmers market, giving folks the opportunity to select the food they're most interested in.
With that goal in mind, it's no surprise that the farm is the key inspiration for the Love, Tito's Block to Block community garden and farm program. Now, in its fifth year, the program continues to seek ways it can increase access to fresh produce for communities across the country.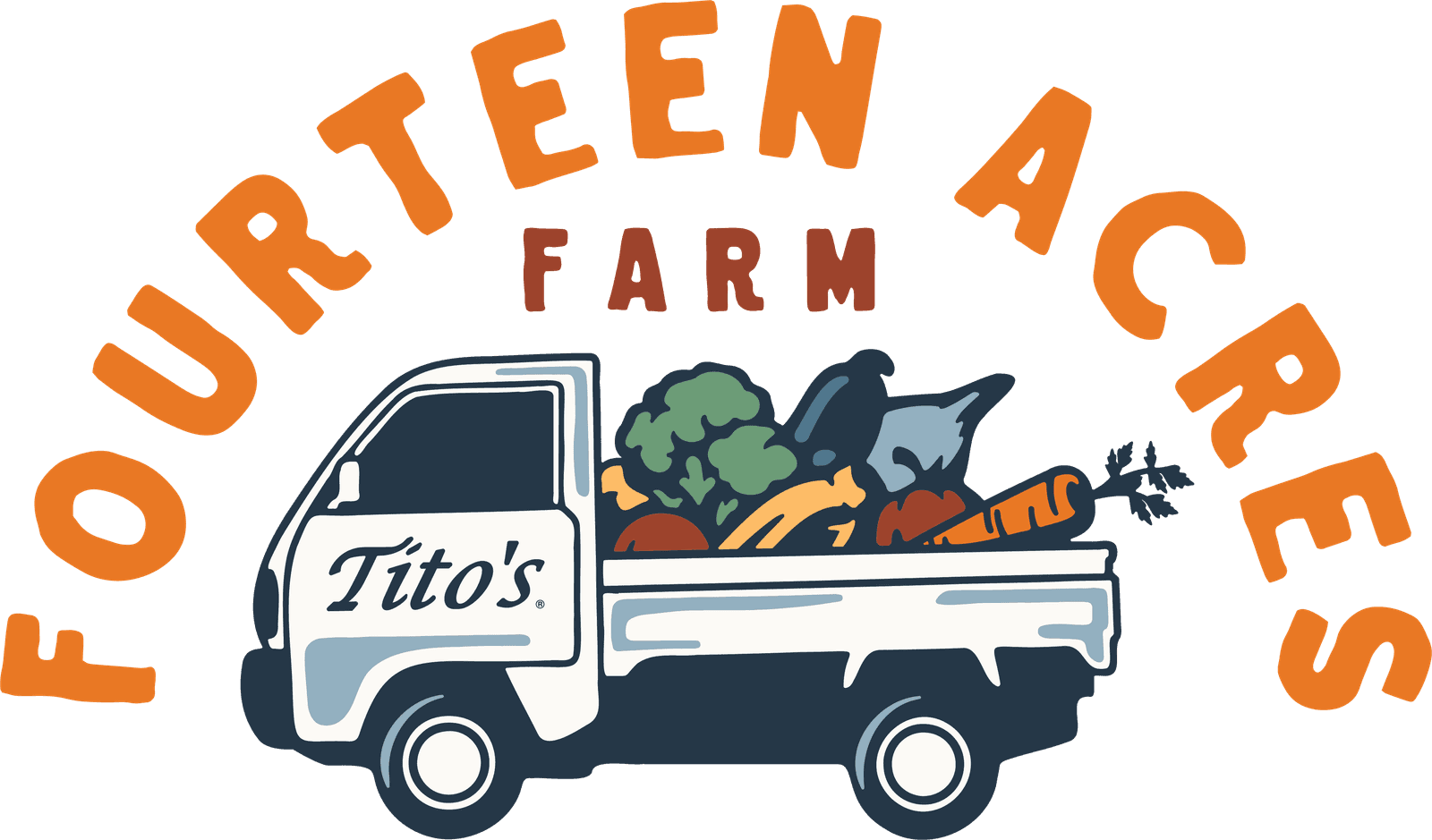 acres

hoop houses

raised beds

types of produce

+
---
---
Farm Life
What does a day look like for a Fourteen Acres farmer?
Raised beds as far as the eye can see.

Ruca, our super senior farm dog, keeps watch.

Produce is picked at its ripest and most nutritious.

When winds are blowin', hoop house walls go up.
Meet the Farm Dogs
Like our distillery dogs, these farm pups run the show at Fourteen Acres.