Grapefruit Infusion
One of our favorites, this tart infusion goes great with sparkling mineral water. Pro-Tip: Taste your grapefruit first to make sure the flavor's just right.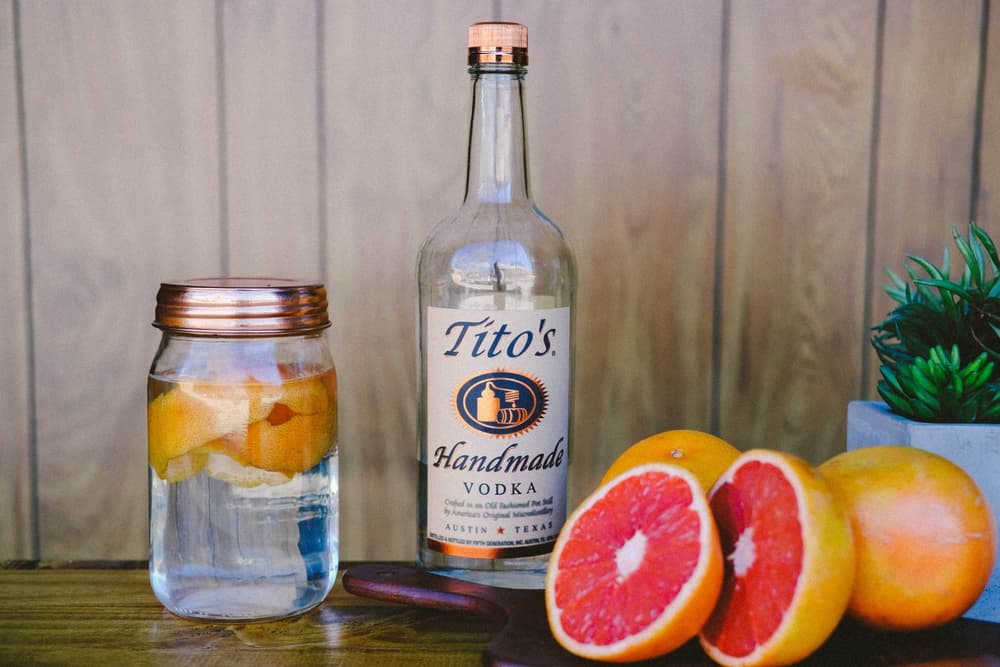 Directions
Peel the grapefruit rind (avoiding the white pith) and drop into a glass container.


Fill with Tito's Handmade Vodka.


Let sit for 36 hours.


Strain when the infusion has reached the desired flavor.