Tito's Chai Cocoa
Do you have a favorite holiday sweater? Cozy, warm, and the perfect accessory for the season? Now, imagine that as a Tito's cocktail. Spiced chai, dark cocoa, and a crackling fire, best served while wearing that sweater of yours.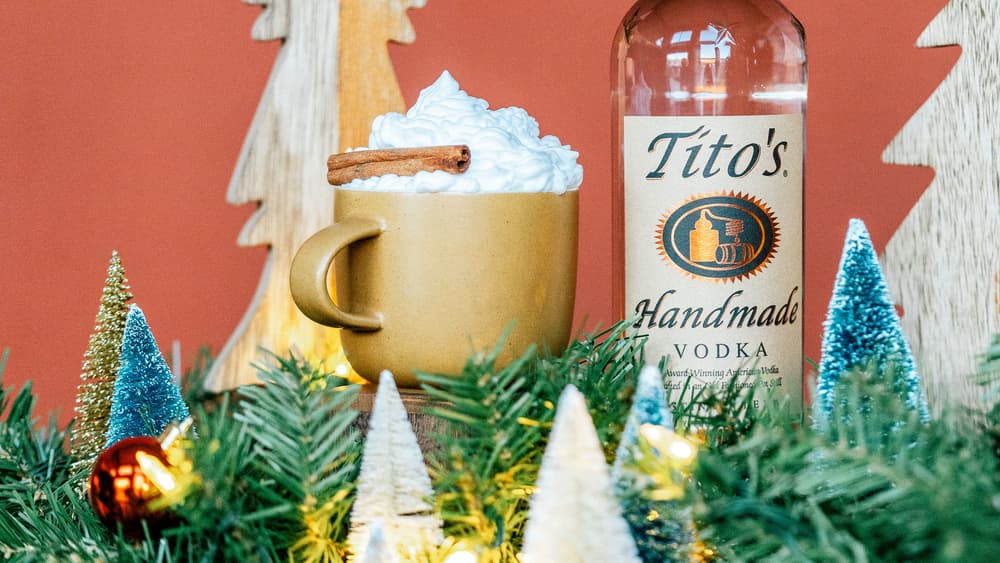 Ingredients
3 oz water

1 chai tea bag

1 tsp dark cocoa

1/2 oz cream or non-dairy substitute
Directions
Brew tea to your liking.

Stir in dark cocoa until it dissolves.

Add Tito's Handmade Vodka and creamer.

Garnish with whipped cream and a cinnamon stick.