Tito's Peach Dreamsicle Shake
To make this recipe that much sweeter, we suggest heading to your neighborhood farmer's market and grabbing a basket of locally-sourced peaches. If you live in Texas, keep an eye out for Fredericksburg peaches. They're our favorite.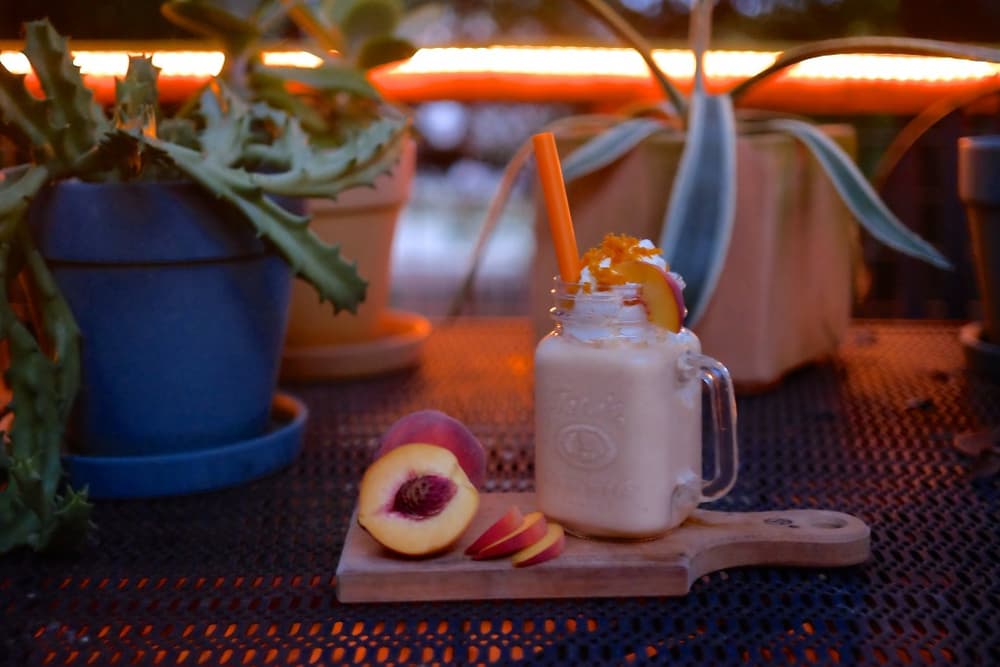 Ingredients
2 scoops vanilla ice cream or non-dairy substitute

2 oz fresh orange juice

1 cup sliced peaches, fresh or frozen
Directions
Combine all ingredients in a blender until smooth.

Top with fresh whipped cream or coconut cream, orange zest, and a peach slice.