Tito's Ponche Poblano
The best part of a seasonal stovetop punch besides drinking it? Your house smells like holiday spirit all night long.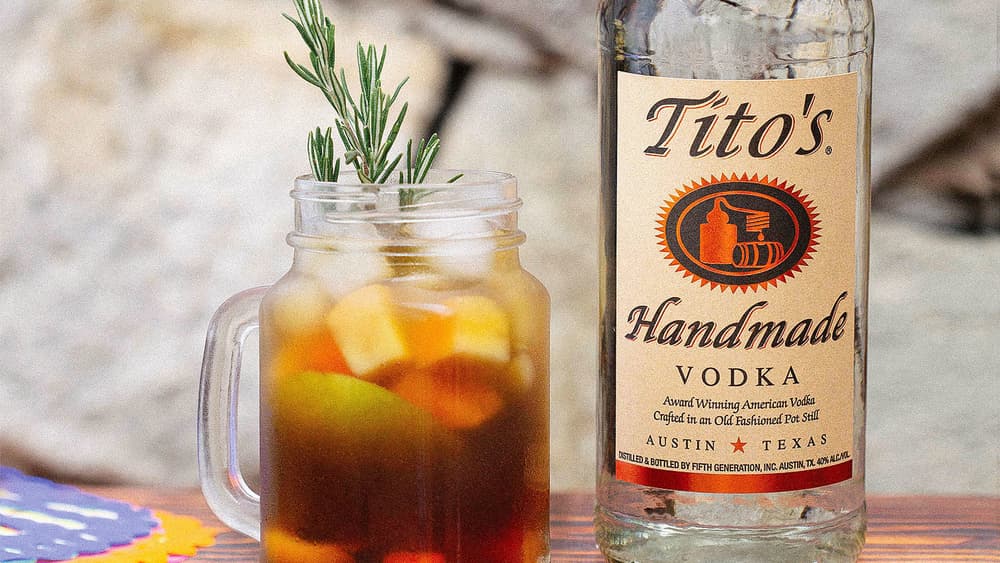 Ingredients
1 lb camote poblano

1 gallon water

10 sprigs rosemary

4 oz agave syrup

4 cinnamon sticks

2 piloncillo cones

1 cup apples

1 cup tamarind

1 cup tejocotes

1 cup pears
Directions
Add camote, piloncillo, and cinnamon to a stock pot with 1 gallon of water.

Boil until the piloncillo is fully melted.

Lower heat and bring to a simmer.

Remove the camote from the pot and chop.

Chop the tejocotes, apples, pears and add to the pot along with the chopped camotes.

Simmer for at least 25 minutes.

Add the tamarind, agave syrup, and rosemary sprigs.

Let cool for 5 minutes then add Tito's Handmade Vodka.

Serve over ice and garnish with fresh rosemary sprigs.