Tito's Ponche Tradicional
Inspired by Mexico's traditional Christmas punch, and served up with a Tito's twist, the Ponche Tradicional is the perfect way to get into the holiday spirit.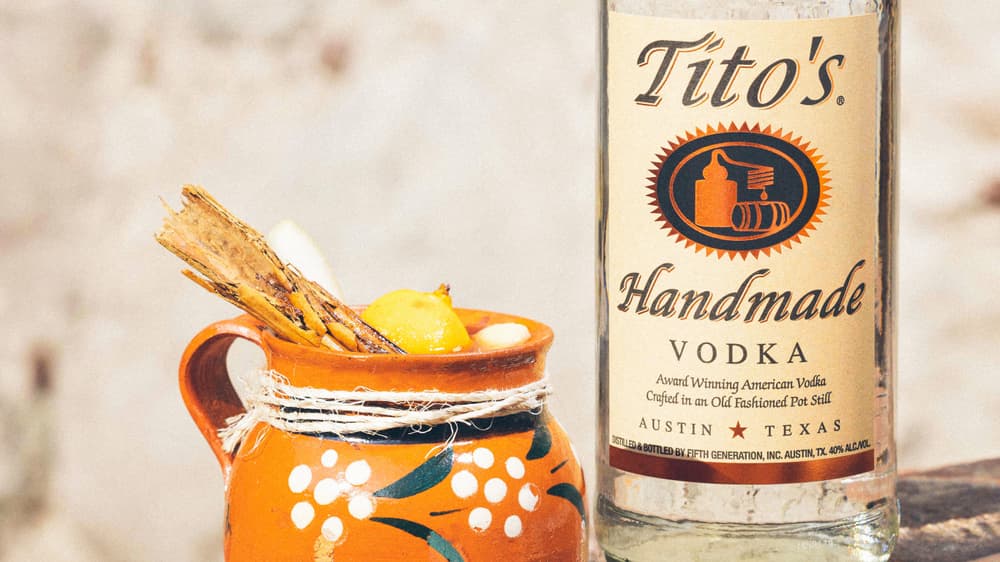 Ingredients
1 gallon of water

1 lb tejocotes

12 guavas

4-5 chopped prunes

3 cinnamon sticks

3 sugar cane sticks

2 chopped pears

1 chopped green apple

1 cup hibiscus flowers

1 large piloncillo cone

1/2 cup raisins
Directions
Add hibiscus flowers, piloncillo, and cinnamon sticks to a stock pot with a 1/4 cup of water.

Boil until the sugar is melted.

Remove the hibiscus flowers from the pot.

Chop the tejocotes, prunes, sugar cane sticks, pears, and apple, and add to the pot with the rest of the water.

Simmer for at least 15 minutes.

Chop the guavas and add to the pot, simmering for another 5 minutes.

Let cool and add raisins and Tito's Handmade Vodka.

Serve in a glass over ice.