Tito's Spiced Tea
Cinnamon, crisp apple, and Tito's. Now brighten it up with some citrus and throw on your coziest fall sweater.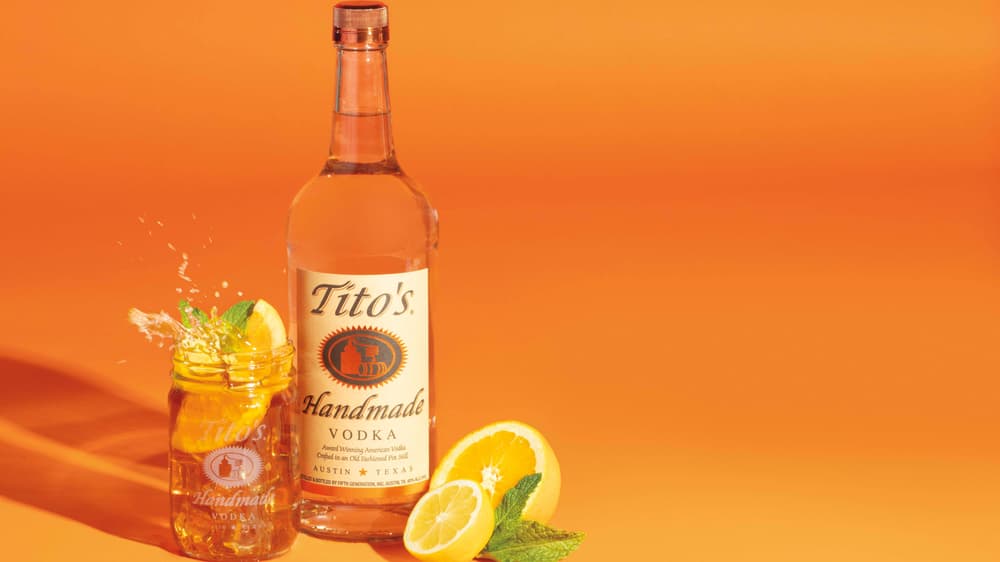 Ingredients for you

3 oz apple cider

1 oz sparkling apple cider

1/2 oz lemon juice

ingredients for the crew

3 1/2L apple cider

1L sparkling apple cider

2 1/2 cups lemon juice
directions for you

Steep 2 tea bags in a liter of Tito's Handmade Vodka for at least two hours before serving.


Pour all ingredients into a glass with ice and garnish with an orange and lemon slice.

directions for the crew

Pour Tito's Handmade Vodka into a beverage dispenser and add 5 orange cinnamon tea bags.


Let steep for at least two hours.

Remove tea bags and add remaining ingredients.

Toss in sliced oranges and lemons

Read to serve? Fill a glass with ice and add your batched cocktail.