Tito's Handmade Vodka has been a staple at our hometown's food & wine festival long enough to become an essential part of the weekend-long experience.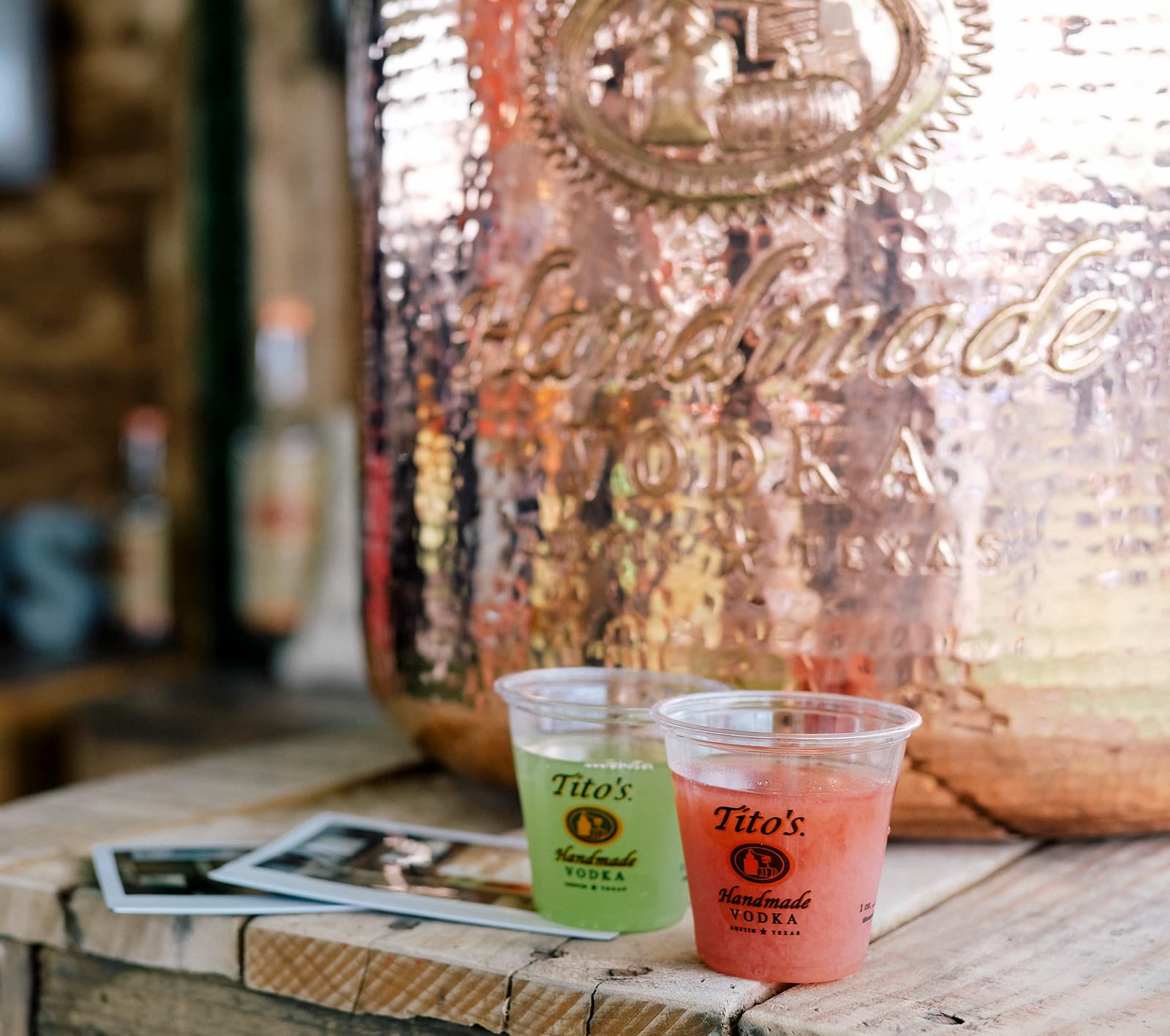 Throughout the years, we've hosted extravagant Bloody Mary DIY Garnish Bars and showcased our signature cocktails like the Watermelon Cooler and Kale Cucumber TitoRita. This year, we brought it all back in our satellite Stillhouse Lounge so folks could learn a little bit more about our history while waiting to deck out their drinks.
One of the best parts of Austin Food & Wine is the creativity, and it's always fun to see how other local vendors infuse our vodka into their own creations. From chocolate truffle delicacies to cool swag, Tito's can be spotted across the Auditorium grounds.

We know. We know! Kale and vodka. Weird. However, the burst of cucumber combined with the sheer knowledge that you're sipping on a superfood will leave you feeling like you're spending the day at the spa, courtesy of Tito's.
Ingredients
4 oz kale cucumber agua fresca
Directions
Just add Tito's Handmade Vodka and kale cucumber aqua fresca to a glass over ice.
Tito's at the Austin Food & Wine Festival
Here's a little taste of what it's like to be there. But don't take our word for it—come see for yourself what all the ruckus is about next year!