Tito's Pecan Old Fashioned
Feel a bit toasty after sipping this classic cocktail? Don't worry, those are just the pecans. With smooth Tito's, warm notes of toasted pecan, and just a hint of sweet brown sugar, you've got a fresh take on an old fashioned.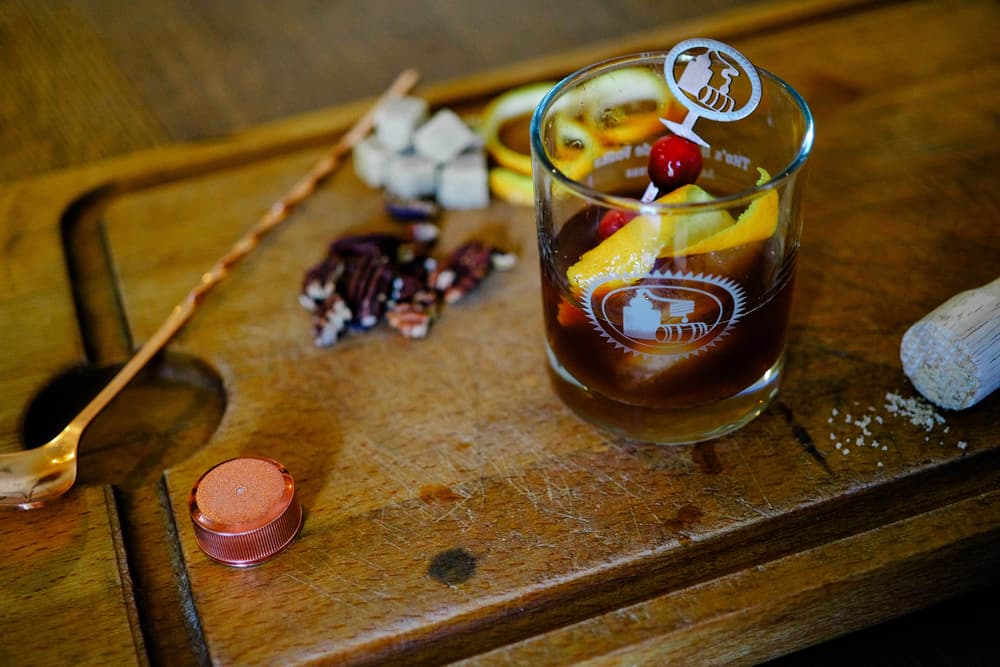 Ingredients
3 dashes of orange bitters

1-2 brown sugar cubes

1 orange peel

1 cranberry
Directions
Muddle 1-2 sugar cubes and 3 dashes of bitters.

Add toasted pecan-infused Tito's Handmade Vodka and one large ice cube.

Stir with a bar spoon and twist orange peel directly over your drink.

Garnish with a cranberry.