Watermelon Poptails
Blend up a batch of Watermelon Poptails to beat the heat. This boozy treat will cool you off in no time.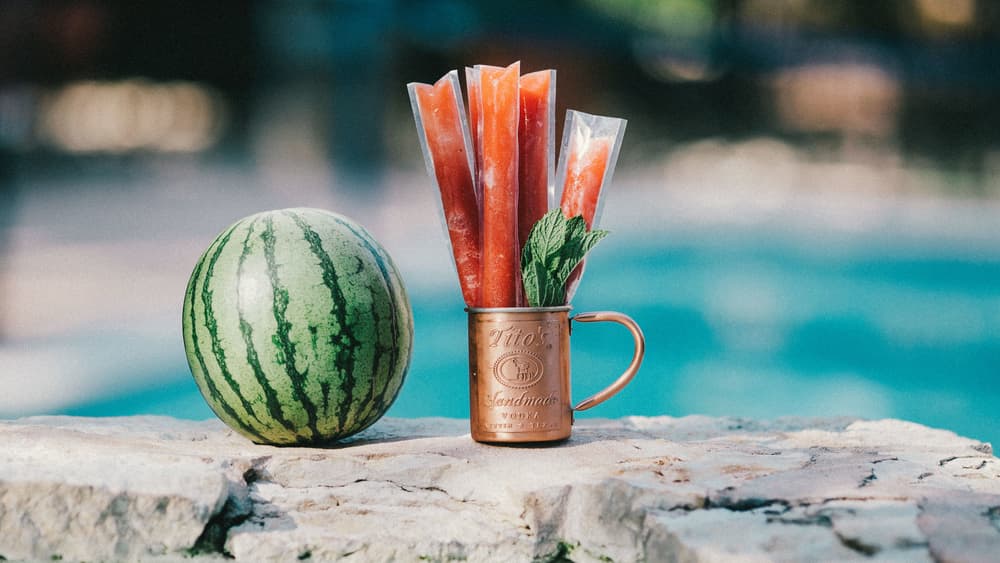 Ingredients
4 cups frozen cubed watermelon

4 mint sprigs

3 limes

2 tbsp agave nectar (or to taste)

1 pinch lime zest

1 cup ice
Directions

Combine Tito's Handmade Vodka, frozen watermelon, mint leaves, fresh lime juice (use a few limes for juice and others for garnishes), lime zest, agave nectar, and ice in a high-speed blender.

Serve in Tito's Copper Mugs with lime wedges and mint leaves. Can be enjoyed by spoon or straw.


Makes 4 drinks or about 12 popsicles.

If you're in a pinch for time and didn't freeze your watermelon, you can yield similar results by using the same amount of watermelon, simply add additional ice until your drink reaches a frozen sorbet-like consistency.