Tito's Peach Dreamsicle Shake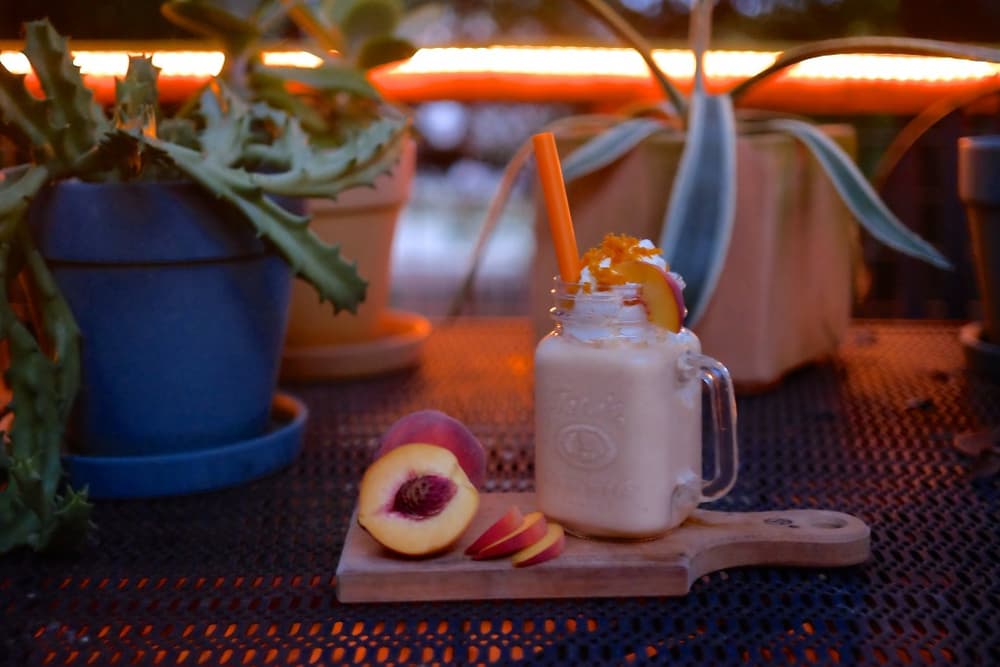 We're always on the hunt for delicious ways to keep cool when the summer heat sets in. This decadent frozen treat was inspired by freshly picked Fredericksburg peaches straight from the Texas Hill Country, and if you've ever tried one, you know just how delicious and juicy they are!
If you can't get your hands on these sweet peaches, we encourage you to stop by your local farmers market and get inspired by the fresh fruits available in your area. Be sure to snap a pic of your creation and tag us on Instagram and Twitter so we can see!
To make this recipe that much sweeter, we suggest heading to your neighborhood farmer's market and grabbing a basket of locally-sourced peaches. If you live in Texas, keep an eye out for Fredericksburg peaches. They're our favorite.
Ingredients
2 scoops vanilla ice cream or non-dairy substitute

2 oz fresh orange juice

1 cup sliced peaches, fresh or frozen
Directions
Combine all ingredients in a blender until smooth.

Top with fresh whipped cream or coconut cream, orange zest, and a peach slice.