Tito's Cigar Box
This drink'll have you taking risks and raising a glass to the occasion, just like the man who inspired it, Carl Perkins. With blood, sweat, and tears poured into blues and rock and roll, he rattled amps and put a twist on the scene to make his mark; and emerged as the Godfather of Rockabilly. Just like his journey, this cocktail has a kick and combines different notes that when mixed together, sound just right.
Recipe creation, musician research, and storytelling courtesy of Spatchcock Funk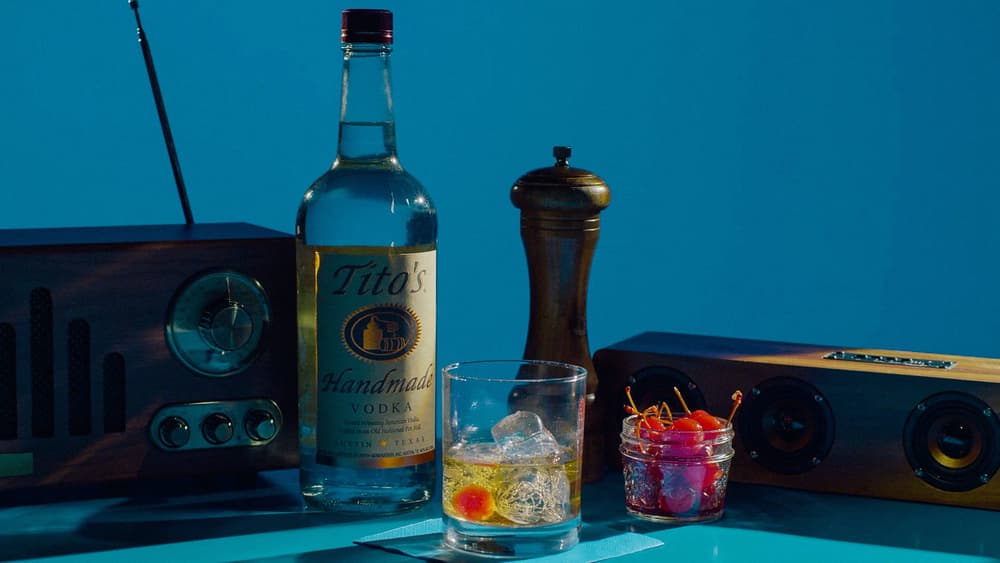 Ingredients
1 oz almond liqueur

2 shakes of ground black pepper

1 maraschino cherry
Directions
Pour Tito's Handmade Vodka and almond liqueur into a shaker.

Spin the pepper grinder once over the drink (like you're spinning an album that fires you up).

Time to mix, shake it up.

Pour in a glass over ice.

Drop in a cherry and spin it (the drink and the record).