Tito's Fire Killer
The cocktail made for a Friday night. Just throw on your favorite record and get ready to spice things up. Once called "Rock n' Roll's first wild man," Jerry Lee Lewis was known for infusing his performance with flames and stirring up a Friday with a fierce energy. We followed suit and threw in a few ingredients to help set the night on fire (and then cool it back down).
Recipe creation, musician research, and storytelling courtesy of Spatchcock Funk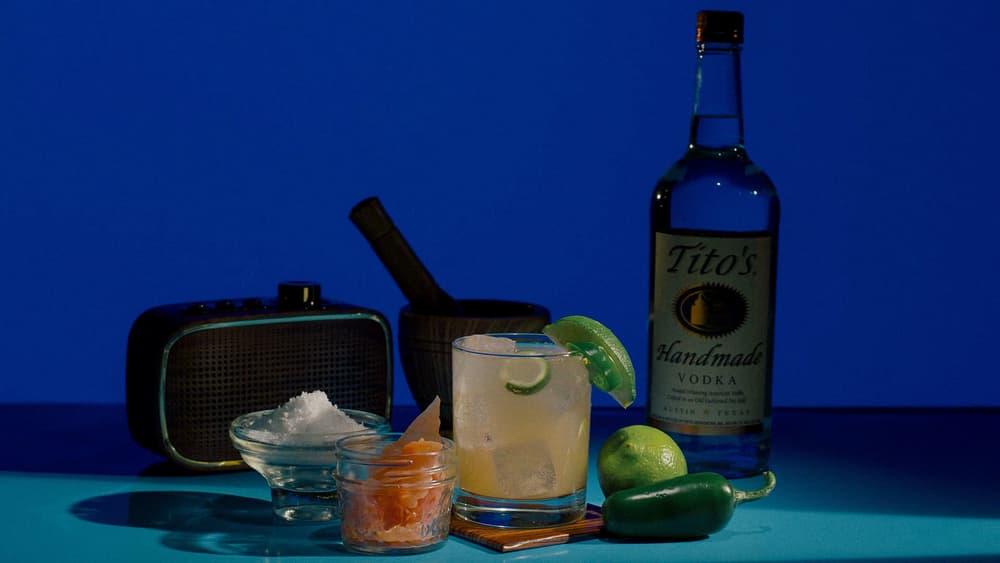 Ingredients
2 oz grapefruit juice

1 oz sparkling water

1 oz pickled ginger (an ode to the red hair)

4 slices of fresh jalapeño

2 lime slices (1 to squeeze, 1 to garnish)

1 dash of flake salt
Directions
Add in Tito's Handmade Vodka, ginger, 2 jalapeño slices, and salt in a shaker.

Muddle then add grapefruit juice, a squeeze of lime, and ice.

Shake, rattle, and roll.

Strain and pour into a glass over fresh ice, because the man rocks.

Top with sparkling water.

Garnish with remaining jalapeño and lime slices.