Grab an album. Drop the needle. Pour a drink.
No matter what's playing or who's by your side, a few favorite records are sometimes all you need to have a good time.
The folks at Record Store Day couldn't agree more. Created by a small group of independent record store owners and employees back in 2007, the goal of Record Store Day is to keep the spirit of the local record store alive and well. The organization highlights the roles these shops across the country play in the lives of music lovers and musicians alike, acting as cultural hubs, hidden in pockets within big cities and small towns, offering a space to share, explore, purchase, and celebrate music. 
The day itself has always been dedicated to live performances, moments shared with fellow fans, and all the vinyl releases you could ever dream of – how could Tito's not show up to the party?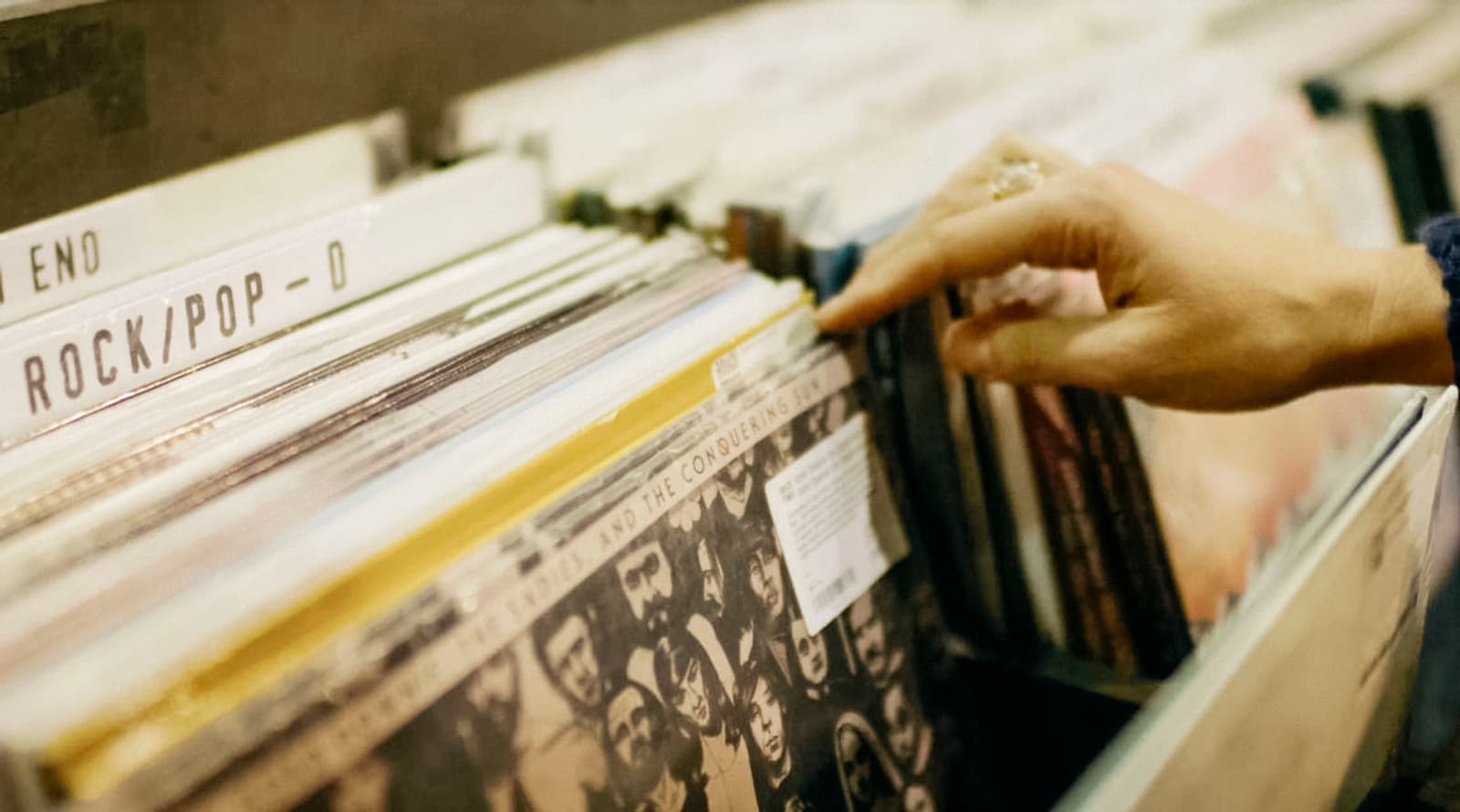 The Tito's Spin on Record Store Day
For the last decade, Tito's Handmade Vodka has joined forces with Record Store Day to support that celebrating. In addition to various local and regional event support, Tito's has collaborated with Record Store Day to create limited-edition vinyl releases over the years; compilations featuring tracks from the Sun Records catalog selected by the deeply passionate folks who work in record stores. Each year the album is curated to a theme, chosen to highlight new artists and tracks from the legendary Sun Records family.    
In the past, we've brought fellow music fans Spatchcock Funk in to create some mixology magic inspired by tracks from past compilations. Four smooth recipes stirred up to match the spirit of Record Day Store. If you ask us, there's something special about listening to your favorite record with your new favorite drink and toasting to the record stores that have made it possible.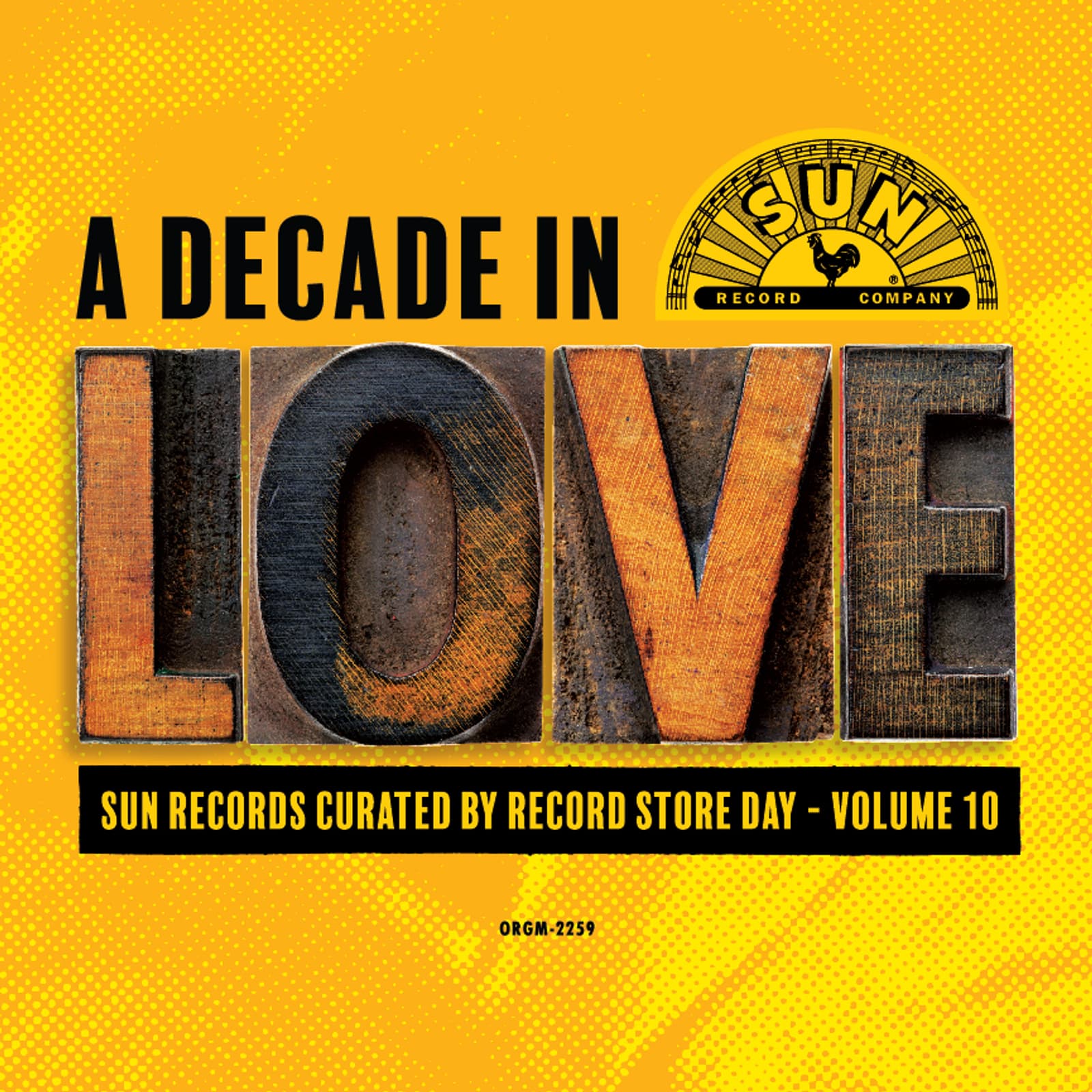 A Decade of Love: Sun Records

In celebration of our 10th anniversary with Record Store Day, our limited-edition vinyl compilation with Sun Records captures just that, "A Decade of Love." The album will be available on Record Store Day, Saturday April 22, 2023, exclusively at participating stores. The tracks were selected by record store employees to create the perfect soundtrack to any love story – with your better half, your best friend, your best four-legged friend, or yourself.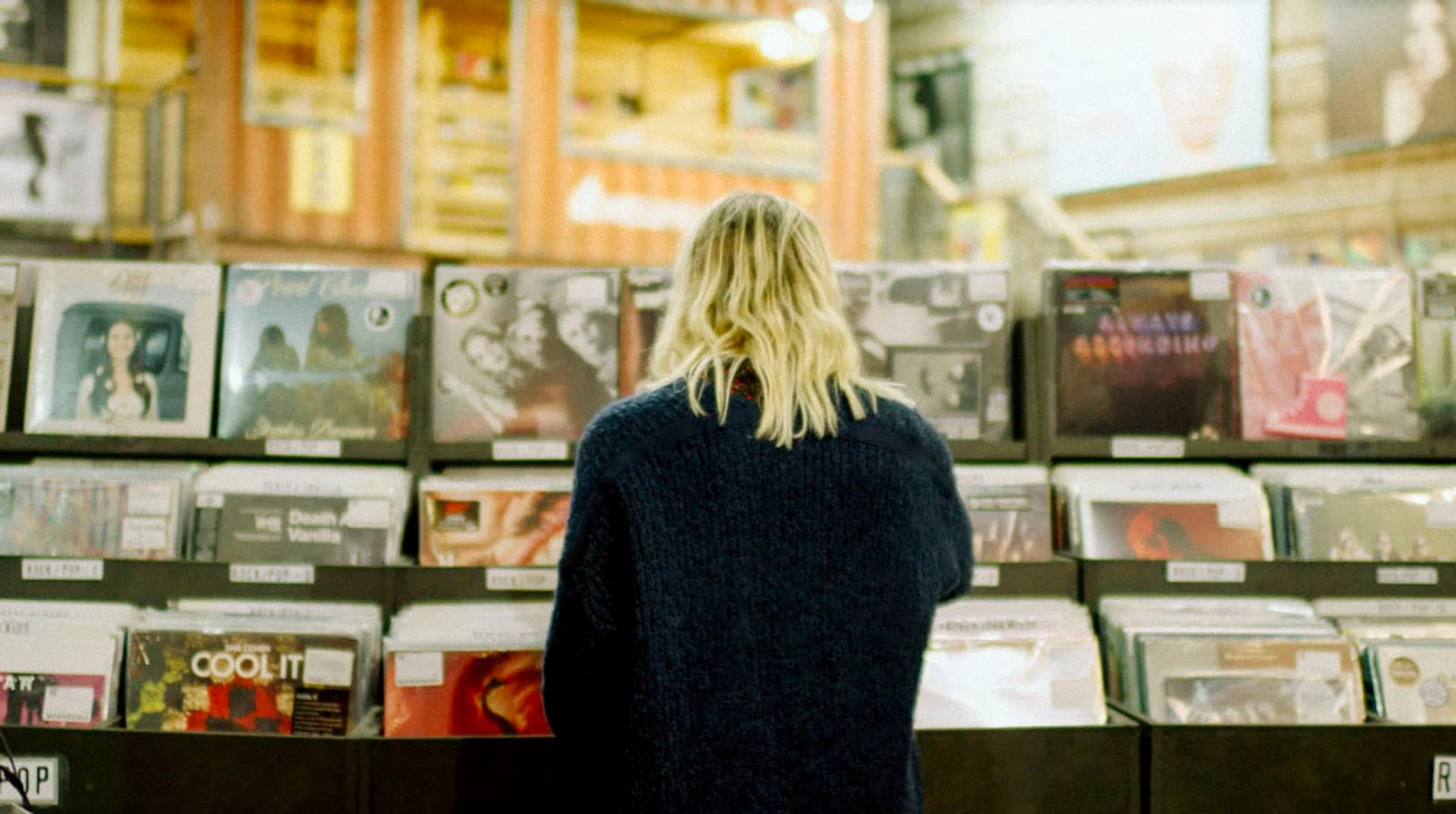 More About Record Store Day

For updates on Record Store Day and to find participating record stores, please visit recordstoreday.com/stores. In the meantime, we suggest putting a record on and feeling the love.
Leaf it alone and let this cocktail shake things up. Just like Linda Gail blazing her way through the Memphis music scene, the Tito's Charred Vinyl is all fired up. Starting early and into her later years, Gail shared a sound that got people out of their seats and into a moment they'll always remember. So, we had to create a drink equally unforgettable, equally smoldering, and with a spicy twist to match a musical heroine. Recipe creation, musician research, and storytelling courtesy of Spatchcock Funk
Infusion Ingredients

4 rosemary sprigs, charred with a blowtorch or over your stove

3 lemon slices

Infusion Directions

Torch your rosemary (the way Linda Gail torched the alt country scene at 71).

Place the torched rosemary and quartered lemons into a mason jar.

Add Tito's Handmade Vodka (or just fill it to the top).

Let sit for at least 24 hours, but 2-3 days is ideal.

No time for an infusion? No problem. Just add these ingredients to your shaker while building the cocktail.
Cocktail Ingredients

2 oz rosemary and lemon-infused Tito's Handmade Vodka

3 oz ginger beer

1/2 oz lemon juice

2 lemons, quartered

1 rosemary sprig, unburnt

1 lemon twist

Cocktail Directions

Pour infused Tito's Handmade Vodka, lemon juice, and ice in a shaker.

Shake, then add ginger beer and stir.

Pour in a glass over ice and get ready to be the belle of the ball.

Take the remaining lemon slices and spear them with the remaining rosemary sprig then garnish.

Add the twist, light up your remaining rosemary, and serve flamin'.
---
The cocktail made for a Friday night. Just throw on your favorite record and get ready to spice things up. Once called "Rock n' Roll's first wild man," Jerry Lee Lewis was known for infusing his performance with flames and stirring up a Friday with a fierce energy. We followed suit and threw in a few ingredients to help set the night on fire (and then cool it back down).Recipe creation, musician research, and storytelling courtesy of Spatchcock Funk
Ingredients
2 oz grapefruit juice

1 oz sparkling water

1 oz pickled ginger (an ode to the red hair)

4 slices of fresh jalapeño

2 lime slices (1 to squeeze, 1 to garnish)

1 dash of flake salt
Directions
Add in Tito's Handmade Vodka, ginger, 2 jalapeño slices, and salt in a shaker.

Muddle then add grapefruit juice, a squeeze of lime, and ice.

Shake, rattle, and roll.

Strain and pour into a glass over fresh ice, because the man rocks.

Top with sparkling water.

Garnish with remaining jalapeño and lime slices.
This drink'll have you taking risks and raising a glass to the occasion, just like the man who inspired it, Carl Perkins. With blood, sweat, and tears poured into blues and rock and roll, he rattled amps and put a twist on the scene to make his mark; and emerged as the Godfather of Rockabilly. Just like his journey, this cocktail has a kick and combines different notes that when mixed together, sound just right. Recipe creation, musician research, and storytelling courtesy of Spatchcock Funk
Ingredients
1 oz almond liqueur

2 shakes of ground black pepper

1 maraschino cherry
Directions
Pour Tito's Handmade Vodka and almond liqueur into a shaker.

Spin the pepper grinder once over the drink (like you're spinning an album that fires you up).

Time to mix, shake it up.

Pour in a glass over ice.

Drop in a cherry and spin it (the drink and the record).
---
Inspired by a man who was anything but boring, the Tito's Smash Hit is sure to break you out of your normal cocktail routine and really shake things up. Rosco Gordon brought Memphis Blues to record players across the country, breaking up the status quo, breaking through barriers, and introducing a new sound. So, break away from your usual, toss in a few blues, and sip a drink that's doing things differently. Recipe creation, musician research, and storytelling courtesy of Spatchcock Funk
Ingredients
3 oz fresh blueberries (or frozen, if you want it icy)

2 oz sparkling water

1/2 oz simple syrup

3 sprigs of fresh mint (1 for garnish)
Directions
Drop Tito's Handmade Vodka, blueberries, and 2 sprigs of mint into the shaker (the way Rosco dropped records).

Take the muddler and smash everything up.

Add simple syrup, and shake.

Pour into a glass over ice.

Top with sparkling water.

Garnish with the remaining mint sprig and a couple blueberries.