Before he was Tito Beveridge, founder and master distiller of Tito's Handmade Vodka, he was just "the vodka guy," mixing up homemade infusions that not only earned him the nickname, but that inspired our story.
The Tito's story started in a mason jar.
Back in the day, before perfecting his own pot-distilled spirit, before building a distillery was even a far-off dream, Tito created homemade vodka infusions. Every time a holiday or housewarming came along, he'd buy the cheapest vodka off the shelf. Then he'd pick up a few fresh ingredients, toss them in a jar, fill it up with his liquor store haul, and craft his own infusions to give as gifts. Sure, he was broke, but he knew how to make people smile with spirits and wouldn't let a price tag stop him.
His first signature was the habanero, which packed a little too much punch but eventually went down smooth with some finessing. He kept experimenting with citrus, berries, coffee beans, garlic, you name it. As long as it sounded like it might be interesting, he'd give it a shot.
He mixed up so many makeshift mason jar infusions, folks started referring to him as "the vodka guy." Little did he know (and little did they know), what that nickname would come to mean a few decades later.
Careers came and went, but "the vodka guy" stuck. His friends anxiously awaited new concoctions, even after taste-testing his first batch: the habanero infusion. Tito was in the mortgage business at the time, but the eager requests for a homemade infusion paired with his newfound nickname got him thinking about making a change.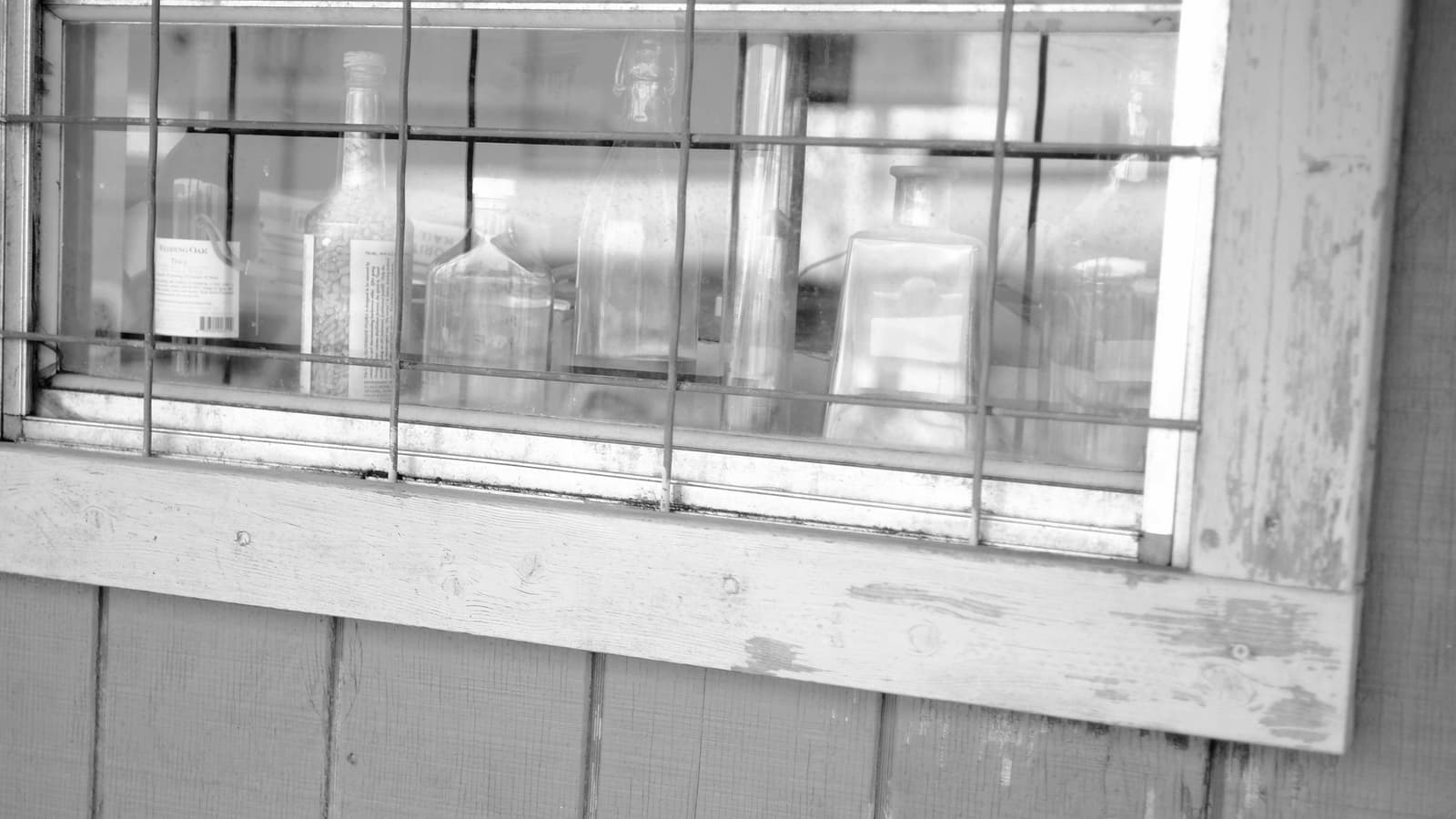 Maybe these makeshift cocktails could be the start of something bigger — a passion, a dream, something he loved to do. A chance to raise spirits with spirits, but this time with his very own recipe. So, he got to work.
Today, Tito's Handmade Vodka has one flavor: vodka-flavored vodka. But the homemade infusions never stopped; now, those fresh ingredients Tito loved back in the nineties aren't being dropped in jars of back-shelf bottles, but in bottles of his very own vodka. In fact, his first infusion using Tito's is still sitting on the shelf down at the Shack at Mockingbird Distillery. Black Cherry; now, sweet and syrupy with rich flavors that have evolved over time.
Every now and then he still takes a sip and remembers how he got his start. With a mason jar and a name: "The vodka guy."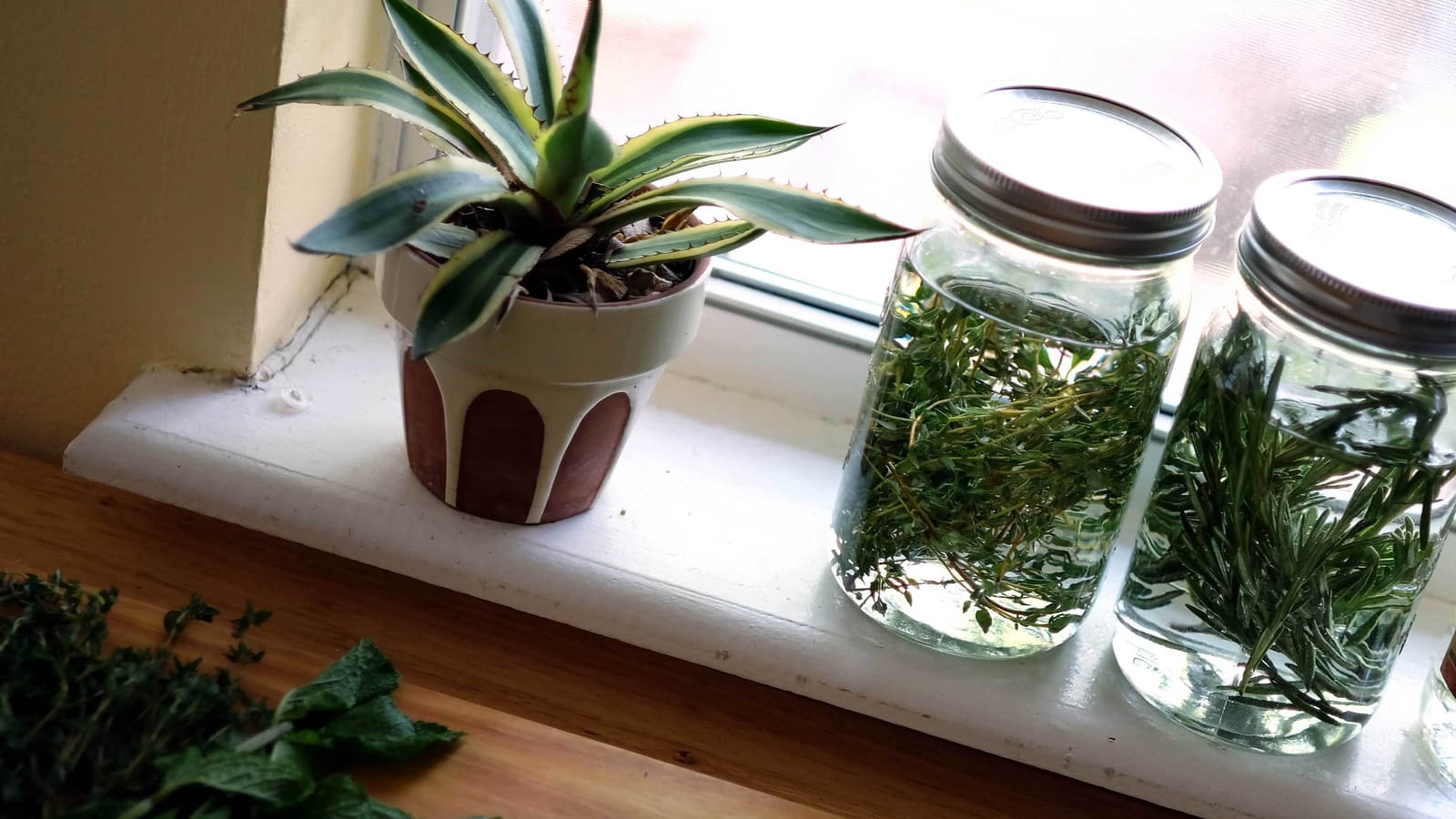 ---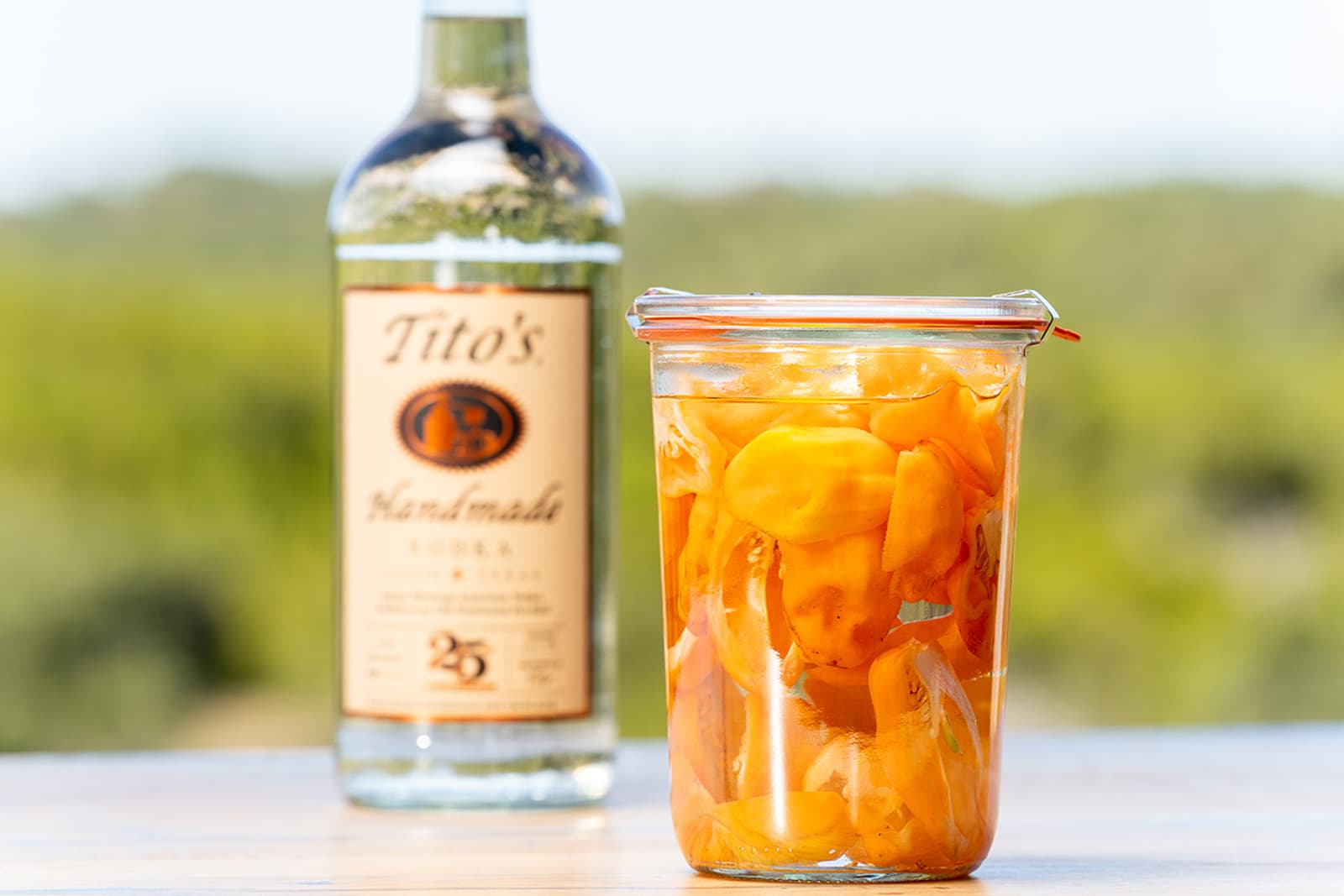 Habanero Infusion
It took Tito a few tries to get his Habanero Infusion just right. But once he did, it went down smooth leaving behind warm, aromatic notes of fresh pepper. A tip? Throw it in the freezer before serving. Trust us.
Ingredients:
Directions:
Slice habanero peppers and remove seeds.
Drop habanero slices into a resealable glass container and fill with Tito's Handmade Vodka.
Let sit for 30 minutes.
Strain when the infusion reaches desired flavor.

Pro-tip: Peppers infuse quickly, so taste-test often.
Black Cherry Infusion
With a color you can't forget, the Tito's Black Cherry Infusion is simple and sweet with every sip. We call it the OG (and that's not just because it beat the black cherry craze well before its time).
Ingredients:
Directions:
Remove pits from cherries and slice in half.
Place on a baking tray and bake at 150 degrees for 10 hours (but, if you ask us, store bought is just fine).
Add Tito's Handmade Vodka and dried cherries to a resealable glass jar.
Let sit for 2-4 days.
Strain when the infusion reaches desired flavor.
Pro-tip: Poke a metal straw through your cherries for easy pit removal.
Coffee Infusion
Tito spent long days and even longer nights perfecting the recipe for Tito's Handmade Vodka. Never without a cup of joe and a taste-test here and there. It only makes sense to combine the two.
Ingredients:
Directions:
Slice open vanilla beans.
Add all ingredients to a glass container.
Let sit in a cool dark place for 2 weeks, stirring occasionally.
Strain when the infusion reaches desired flavor.
Pro-tip: The flavor gets even better after a month or so...if you can wait that long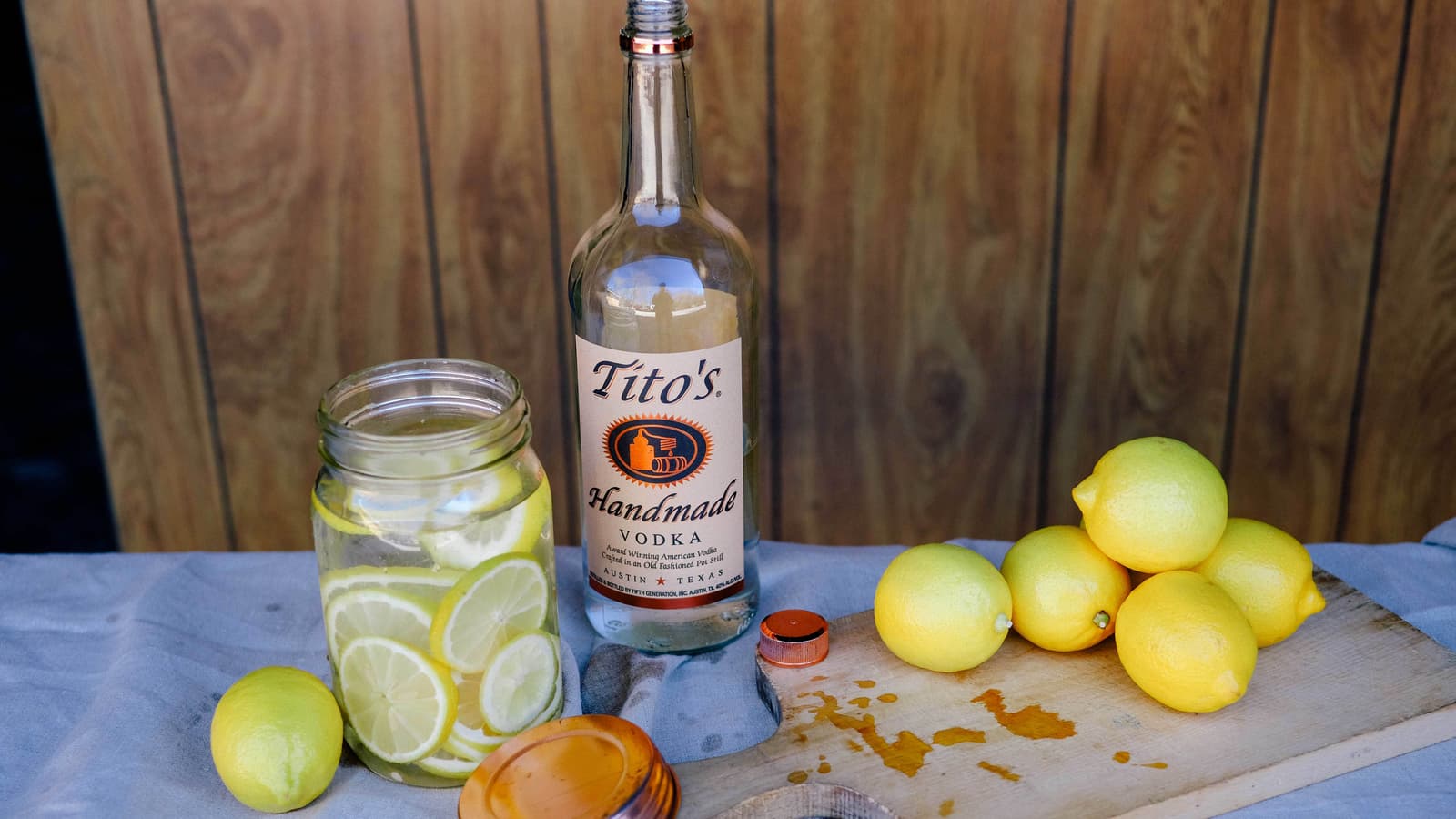 Lemon Infusion
We all know Tito's preferred way of drinking his vodka is a classic Tito's Water Lemon. So, consider this an ode to one of the greats.
Ingredients:
Directions:
Slice lemons and drop into a glass container.
Fill with Tito's Handmade Vodka.
Let sit for 4 days.
Strain when the infusion reaches desired flavor.