After 25 years, we wouldn't be Tito's without the story behind our bottle and the folks who helped us tell it.
Before the distillery, the kraft paper label, the copper cap. Before the drinks, the dogs, the doing good. There was the vodka guy (before the vodka).
And a blank piece of paper.
With a dream to do big things, Tito sat down one sleepless night and drew a line down the middle of that blank page. On one side, he wrote what he was good at, and on the other, what he enjoyed doing. The end result?
Tito's Handmade Vodka.
Now, it wasn't that quick, and it definitely wasn't that easy. Through risk-taking, grit, unbreakable determination, and a dream to make a vodka so smooth you could sip it straight, Tito overcame every obstacle to get his product out there. Telling his story to anyone who'd listen, offering taste-tests to anyone who'd give him a try. Making one request along the way: If you like Tito's, tell 20 of your closest friends.
Good thing y'all listened. And liked it.
Twenty-five years later, Tito's now lines back bars, stocks shelves, and fills glasses; once a small operation in a 998 square foot shack, Tito's has grown into a brand synonymous with community impact, dog rescue, and the smoothest vodka around.
Here's to Tito's 25th anniversary. Here's to you for getting us here. And here's to the next chapter of our story.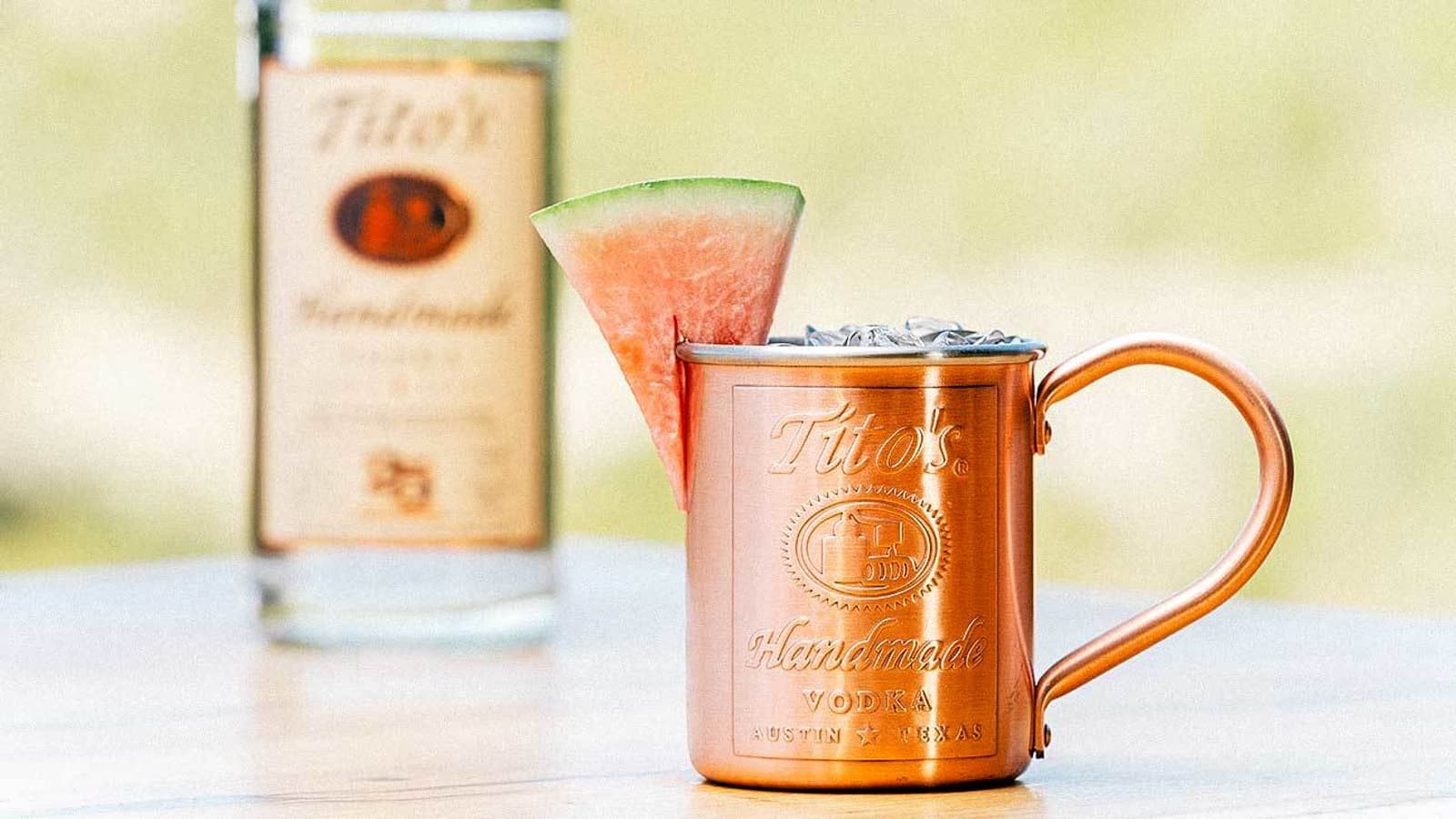 Only a few folks know that Tito has been a participant in the Luling Watermelon Seed Spitting Contest. He's still waiting to take home the gold, but he's happy to sip on a Tito's cocktail in the meantime.
Ingredients
2 oz ginger beer

1 oz watermelon juice

1/2 oz lime juice
Directions
Add all ingredients to a Tito's Copper Mug with ice.

Stir and garnish with a lime or watermelon slice.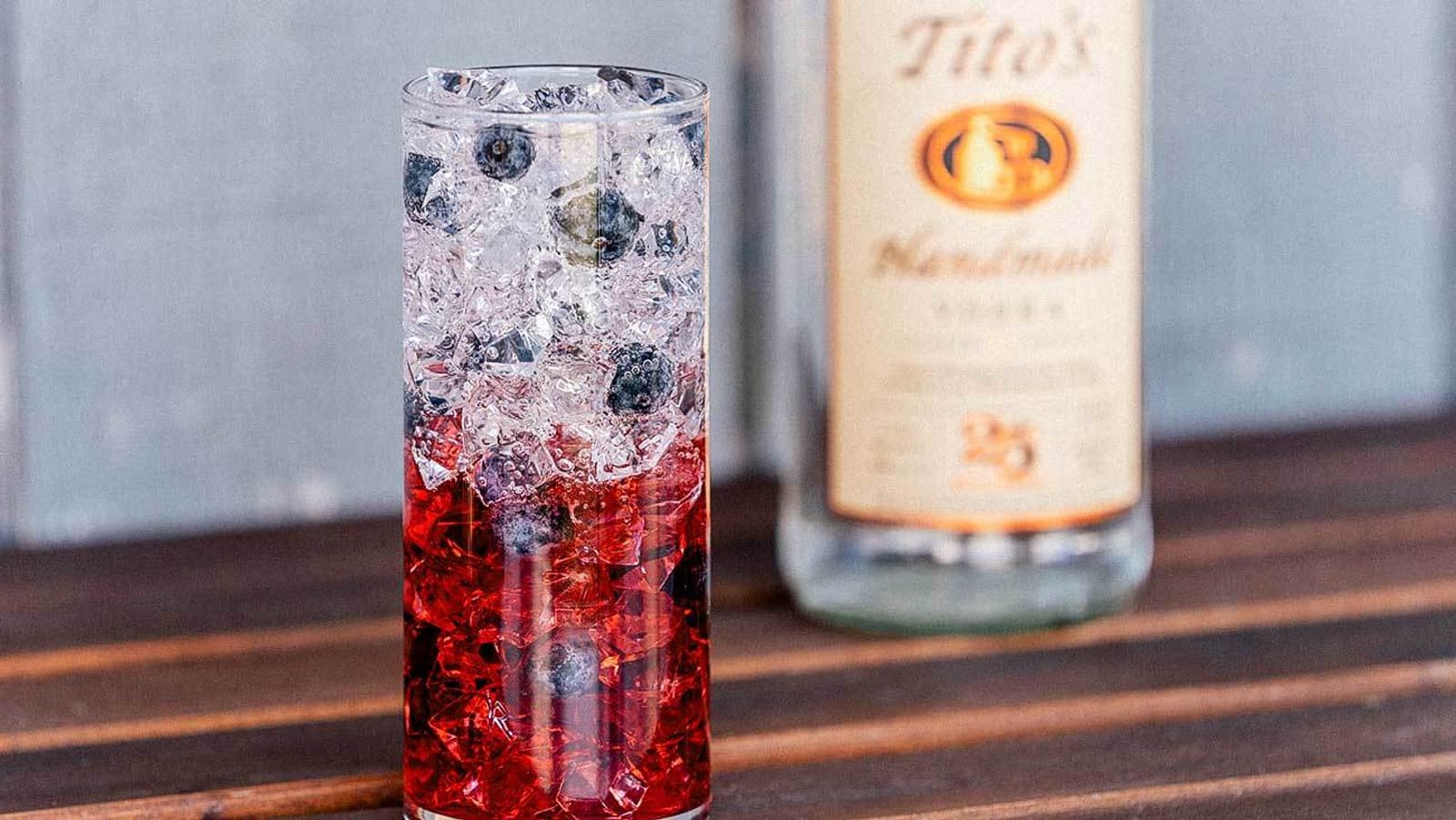 Cranberry makes a classic. Add a splash of Tito's, top with some bubbles, and toss in a few blueberries? Now, you've made our kind of cocktail.
Ingredients
3 oz sparkling water

2 oz cranberry juice

5 blueberries, garnish
Directions
Add Tito's Handmade Vodka and cranberry juice to a glass with ice.

Slowly pour sparkling water for a layering effect.

Drop in blueberries for garnish.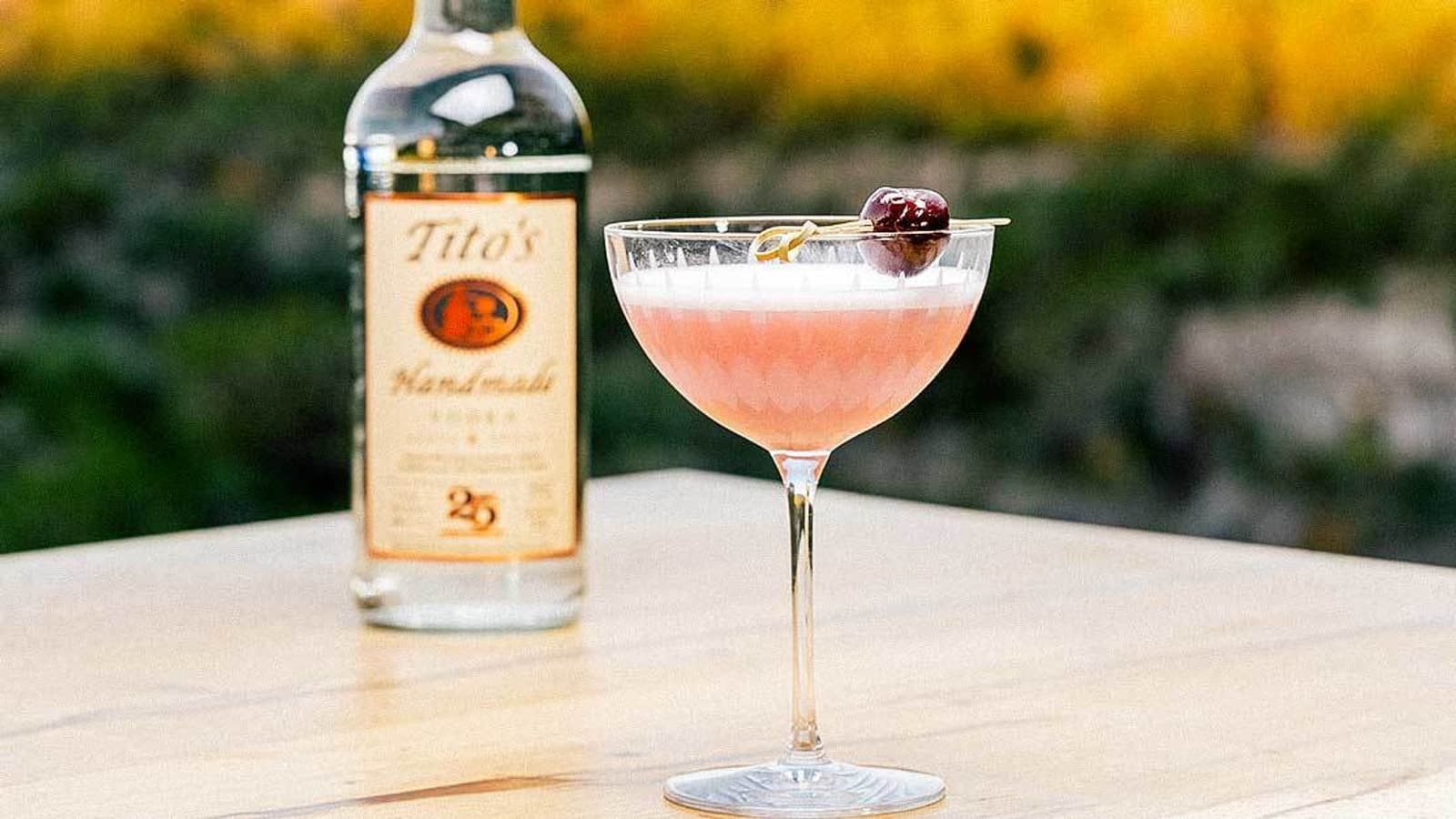 Back in '97, Tito tossed some black cherries into a bottle and created the first-ever Tito's infusion. Now, we toast to that cherry concoction by sipping a drink inspired by its flavor.
Ingredients for you

1/4 oz orange liqueur

1 oz cherry juice

1/4 oz lemon juice

1 egg white

Ingredients for a sipper

1/4 oz orange liqueur

1/2 oz fresh lemon juice

1/2 oz black cherry syrup
Directions for you

Add all ingredients to a shaker and dry shake.

Add ice and shake again.

Strain into a glass.

Directions for a sipper

Add all ingredients to a shaker with ice.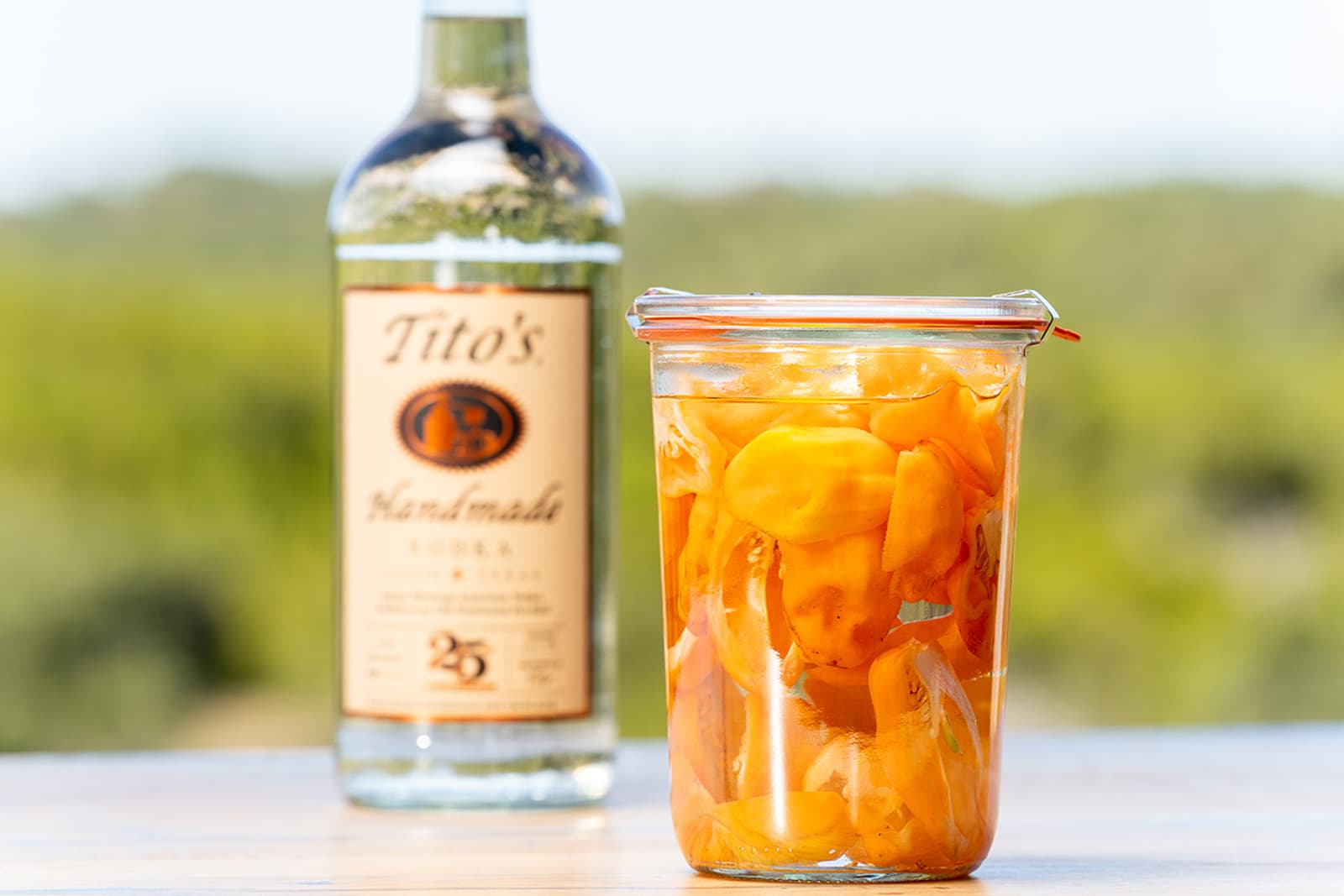 After a few tries, and a few scorchin' cocktail hours, Tito perfected his habanero infusion. Smooth, spicy, and best served straight outta the freezer.
Ingredients
1-2 habanero peppers, sliced
Directions
Slice habaneros and remove seeds.

Drop habanero slices into a resealable glass container and fill with Tito's Handmade Vodka.

Let sit for 30 minutes.

Remove peppers when the infusion reaches desired flavor.

Pro-Tip: Pour over ice and add a squeeze of lime for a Tito's Fire & Lime.
If you want to keep it clean and simple, but mellow it out and lighten it up a bit. This is how Tito prefers to drink his vodka.
Make It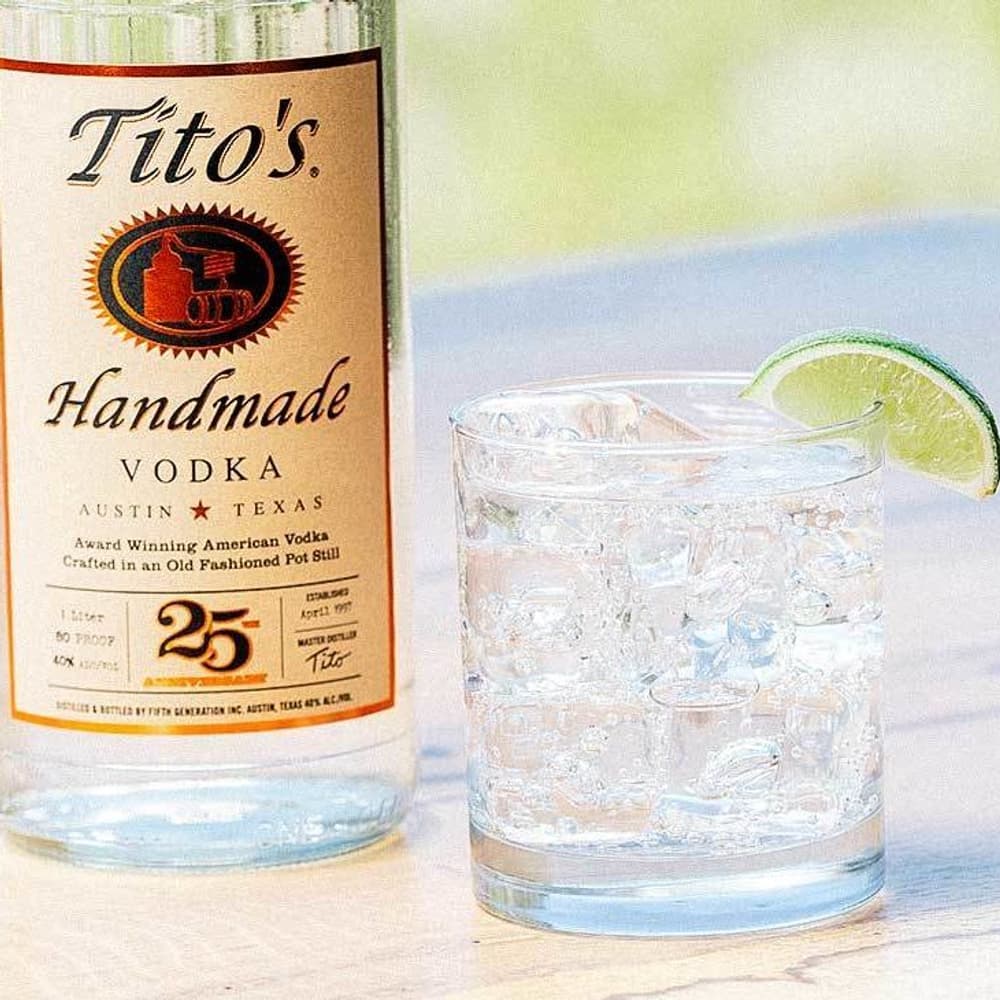 No matter how you're spending your day, do it with a classic cocktail in hand.
Make It