With the help of the "Love's, Tito's" Block to Block program, Austin Parks Foundation is creating green space for healthy living right here in our hometown.
Since 1992, Austin Parks Foundation has partnered with the Austin community to enhance people's lives through green spaces. By improving public parks, trails, and community gardens through volunteerism, public programming, advocacy, and financial support, Austin Parks Foundation is identifying what it means to lead a healthy lifestyle and making those routines accessible to community members.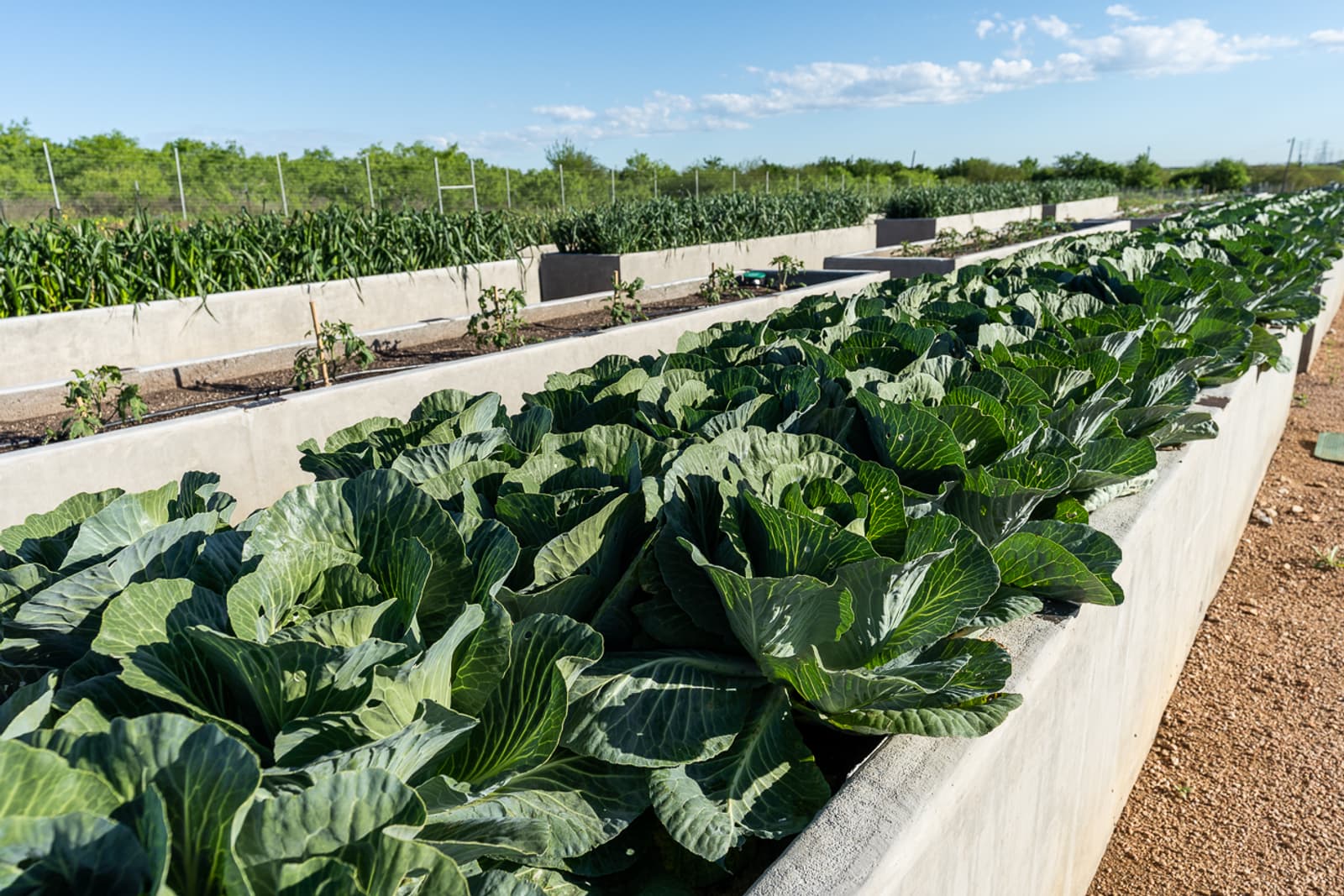 Inspired by Tito's Farm at the distillery, the "Love, Tito's" Block to Block program aims to make fresh, nutritious food available through free gardens and farms, built by community members and Team Tito's. Working alongside nonprofit organizations in major cities across the U.S., Block to Block is creating spaces that nurture neighborhoods in need.
Which made the Austin Parks Foundation a perfect fit for the "Love, Tito's" Block to Block program.
"Love, Tito's" teamed up with Austin Parks Foundation by partially funding the cleanup and enhancement of 12 community gardens throughout Austin along with donating 100 GroBoxes, full of seedlings and tools for at home growing, to community members in need. Two opportunities that offer Austin residents the chance to gather fresh produce while learning how to grow their own healthy food. By planting resources throughout local neighborhoods, the organization can instill healthy habits for years to come.
We connected with a Team Tito's member, Lisa, who had a first-hand experience working with the nonprofit through our Block to Block program.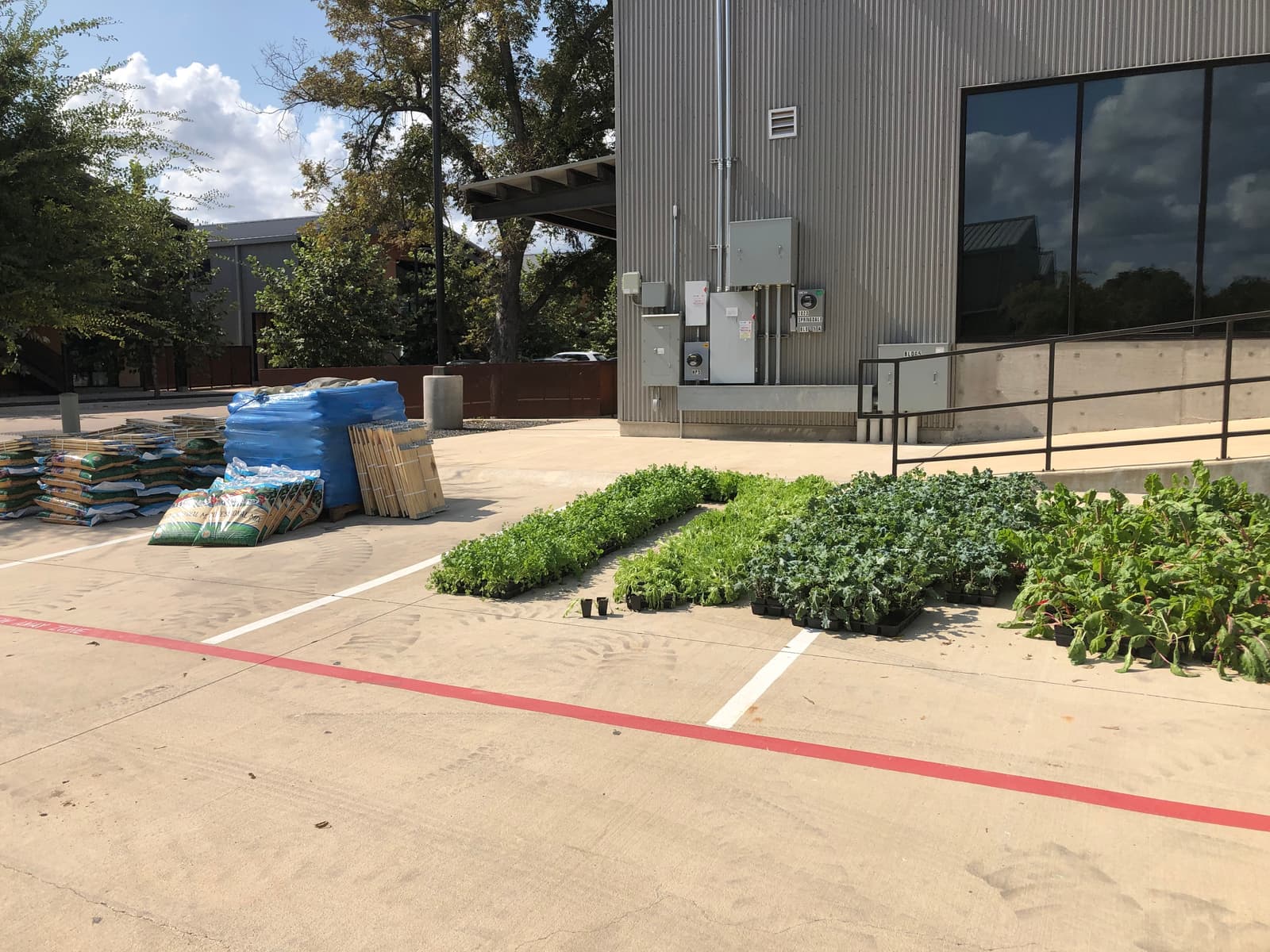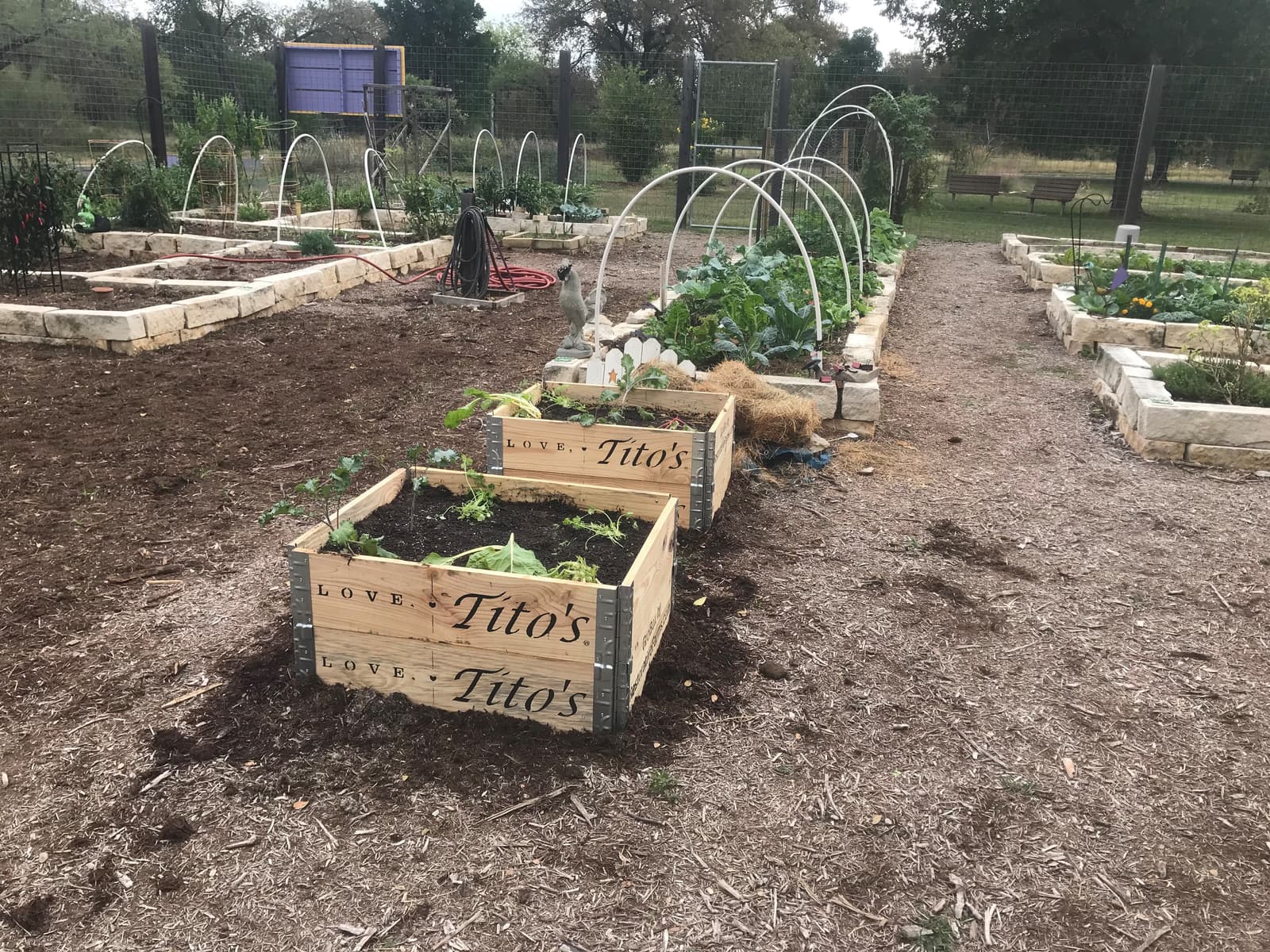 What motivates you to work with Austin Parks Foundation?
Lisa: "[Everything] is so much more efficient when you have an established organization helping identify and manage the needs for multiple gardens (12 that we were able to help) and assist with maximizing our support accordingly. Likewise, in the future when it's safe for hands-on activities to resume, Austin Parks Foundation will be able to assist with setting up Team Tito's Volunteer opportunities where [they're] needed most."
What do you hope these revitalized gardens will bring to the community?
Lisa: "Community gardens are a big part of the Austin community and play an essential part in providing access to healthy food options. Our hope is that Austin Parks Foundation will continue to help drive that awareness among companies and city organizations to invest and keep the momentum moving forward. I believe the introduction of the GroBoxes to the community is another added resource."
What is your personal connection to the community and has this inspired you to garden at home or in your own local neighborhood space?
Lisa: "I am lucky enough to call Austin my home now, and feel a personal connection to an organization that is not only offering access to healthy food options, but raising awareness within the community of the opportunities [available] to help make a difference.

Unfortunately, I am not able to keep a cactus alive, so no gardens currently at our home. However, pre-pandemic, while volunteering at a community garden in Austin with my youngest daughter Sarah, I witnessed first-hand the impact that gardening can make on the next generation…I see a GroBox in my future."
How has Tito's Farm at the distillery inspired you to be part of this project?
Lisa: "I feel like the Farm at the distillery was the initial inspiration behind Block to Block as a whole. When you hear about the positive effects it has had on so many of our company's families, it makes you want to replicate and share it. Which makes it even more impactful that the 100 GroBoxes from Restorative Farms we donated to the Austin Parks Foundation were planted with 800 seedlings from Tito's Farm. Everything coming full circle."




To learn more about how "Love, Tito's" is turning spirits into love and goodness by growing community gardens across the country, one block at a time, visit here.