With the help of the "Love, Tito's" Block to Block program, the Los Angeles Community Garden Council is strengthening neighborhoods one garden at a time.
The Los Angeles Community Garden Council works as a network. Managing 42 gardens, offering advice and workshops for 125 neighborhood gardening spaces, and serving over 6,000 families, the organization is on a mission to create healthy, active lifestyles for community members of all ages and backgrounds across the city.
"The LA Community Garden Council does the work of building better communities addressing ecological objectives, economic objectives, and community development objectives in a peer-based model. We mobilize gardeners to help other gardeners." – Los Angeles Community Garden Council
While food accessibility plays such a large role in its vision, creating sustainable practices for each individual to use for years to come is what inspires long-lasting change.
That drive for change is part of what makes the Los Angeles Community Garden Council such a perfect fit with the mission behind the "Love, Tito's" Block to Block program.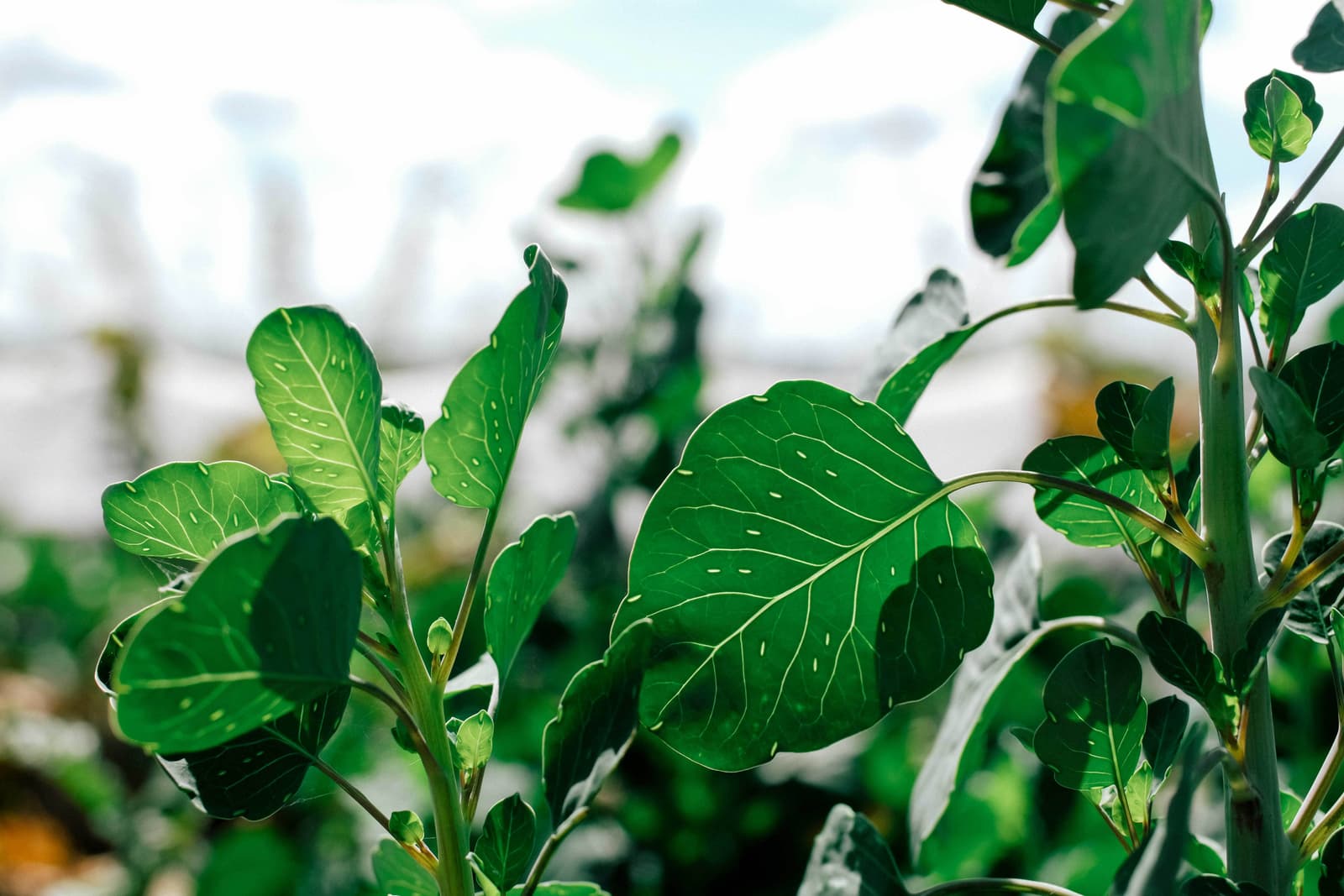 Inspired by Tito's Farm at the distillery, the "Love, Tito's" Block to Block program aims to make healthy food accessible to all while promoting healthy lifestyles. The farm makes fresh, nutritious food available through free gardens and farms, built by community members and Team Tito's. Working alongside nonprofit organizations in major cities across the U.S., Block to Block is creating spaces that nurture neighborhoods in need.
By teaming up with "Love, Tito's," the Los Angeles Community Garden Council can work towards improving its Solano Canyon Garden; building stone retaining walls, planting new seeds and trees, providing subsidies for low income families, and creating momentum to build up the surrounding community.
We connected with both the Los Angeles Community Garden Council and Team Tito's member Brian who had a first-hand experience working with the nonprofit through our Block to Block program.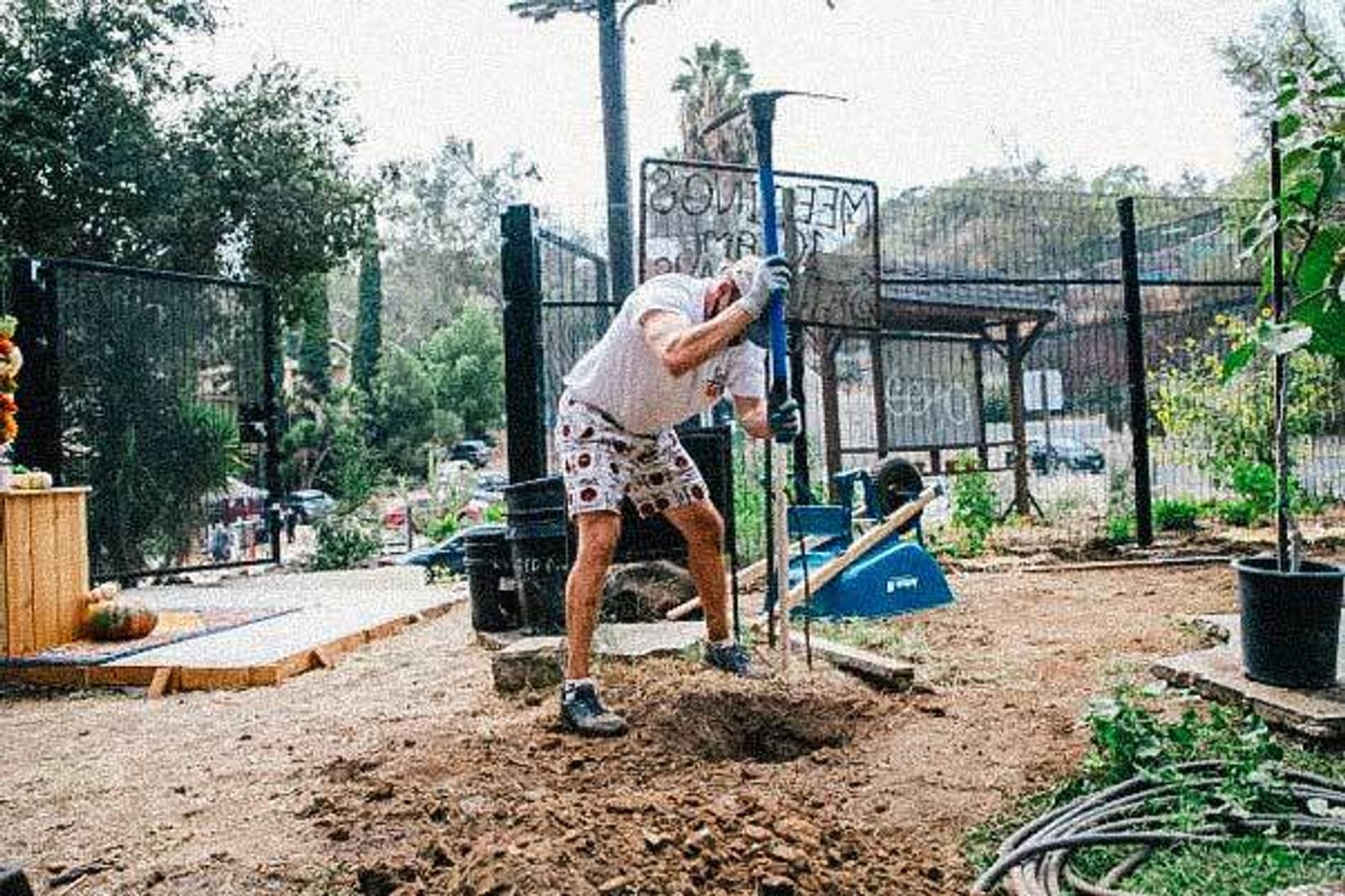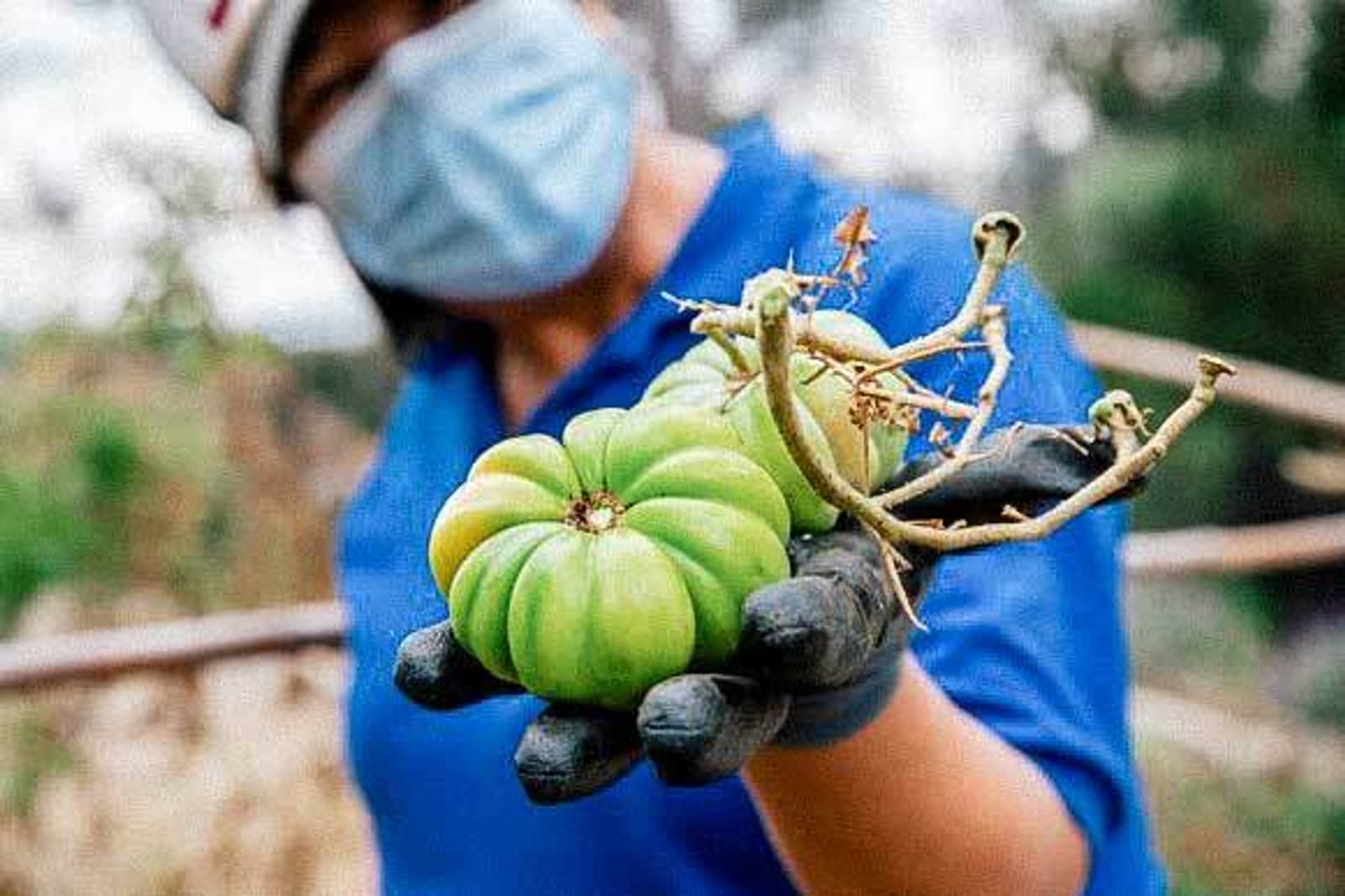 What motivates you to work with Los Angeles Community Garden Council?
Brian: The Los Angeles Community Garden Council manages dozens of community gardens in LA County. All of the gardens are managed by local community members who live in the respective areas surrounding each garden and have little to no funding. These gardens are all inner city where there is lack of fresh produce and they bring in families and kids to teach them how to grow.
What do you hope these revitalized garden will bring to the community?

Brian: We hope that this revitalization brings more people to the garden who then become volunteers. We also want to help these gardeners have the tools they need to manage that garden in the future (after we leave). Not just shovels, hoes, [and] rakes, but planters, shelter areas, irrigation, and support barriers.

What is your personal connection to the community?
Brian: I have lived in LA for over 20 years and the enormity of this city never ceases to amaze me. In 2019, we completed four [Block to Block projects] in LA and in 2020, we took on our biggest project yet. Meeting new people and 'getting your hands dirty' with them outside of your immediate neighborhood extends your ability to connect with the wider community.
How has Tito's Farm at the distillery inspired you to be part of this project?

Brian: Like the Vodka for Dog People program, the Tito's Farm is not just a story, it is an illustration of Tito's mission to spread love and joy. Finding a way of taking this story and replicating it in your own community (and learning about how so many neighborhoods don't have access to fresh vegetables) brings their vision to life.

Did you face any challenges during the volunteer event? If so, how did you overcome them?
Brian: Breaking out volunteers into a 'division of labor' is always interesting. Many of the volunteers 'play it safe' with fun activities like painting or weeding. But, every garden project has a few back-breaking initiatives and for those, Tito's [team members] lead by example, dig in, and get dirty!

What initially inspired your organization to build community gardens?
Los Angeles Community Garden Council: We realized that there was a lack of support for individuals and communities who were interested in starting a community garden. We began the organization with the goal of supporting any organization or individual who wanted to found a community garden. We helped some, who later became their own individual nonprofits, while others currently partner with us. We have worked with 108 gardens throughout the County of Los Angeles and are currently partnered with 40.
What is the importance of accessibility to fresh and healthy foods?

Los Angeles Community Garden Council: Making more access to fresh food is about 1/3 of our total impact. The economic impact of our work is in the form of: Enhancing nutritional diversity (by adding fresh foods that would otherwise be tough to afford), expanding the number of people who get enough exercise, and developing self-made childcare places that are healthy, safe, and wild.
Healthy nutrient rich food is the foundation for a healthy body and mind, resistant to disease and depression. Equal access to healthy food ensures community health, which in turn yields a richer and more just society. The tangible experience of growing our own food encourages a more conscious relationship to our environment generally, including our social environment. The care we take with plants has a ripple effect.

What are your nonprofit's aspirations for 2021 and beyond?
Los Angeles Community Garden Council: We plan to continue to offer the Solano Canyon Garden as a nutritional and learning resource available to all. We are working to build a curriculum of classes on gardening, composting, pest management, and biodynamic techniques. In addition, we hope to build a plant nursery and create a library in our garden.
To learn more about how "Love, Tito's" is turning spirits into love and goodness by growing community gardens across the country, one block at a time, visit here.