With the help of the "Love, Tito's" Block to Block program, Green Spaces Alliance is preserving land throughout San Antonio while cultivating its city space.
Green Spaces Alliance has three goals: Preserve the land and water that surrounds San Antonio, focus inward and transform urban spaces into nourishing gardens, and educate community members about the importance of both. The vision of the organization lies in connecting individuals with the food they eat and the land around them, harnessing and nurturing those independent relationships.
"Access to fresh, whole foods is an issue of environmental and social justice. Often, those with decreased access to fresh foods are low-income individuals from marginalized groups who are likely to suffer from food insecurity and a lack of holistic community investment. Promoting access to fresh foods ensures a better quality of life and is key to community-driven conservation work in urban centers." – Green Spaces Alliance Team Member
Taking hold of rapid urban growth through education and connection can preserve the city and its natural areas, "ensuring a better quality of life now and in years to come."
Fresh food delivery and facilitating conscious urban growth fuel the mission behind Green Spaces Alliance, and those goals parallel the vision behind the "Love, Tito's" Block to Block program.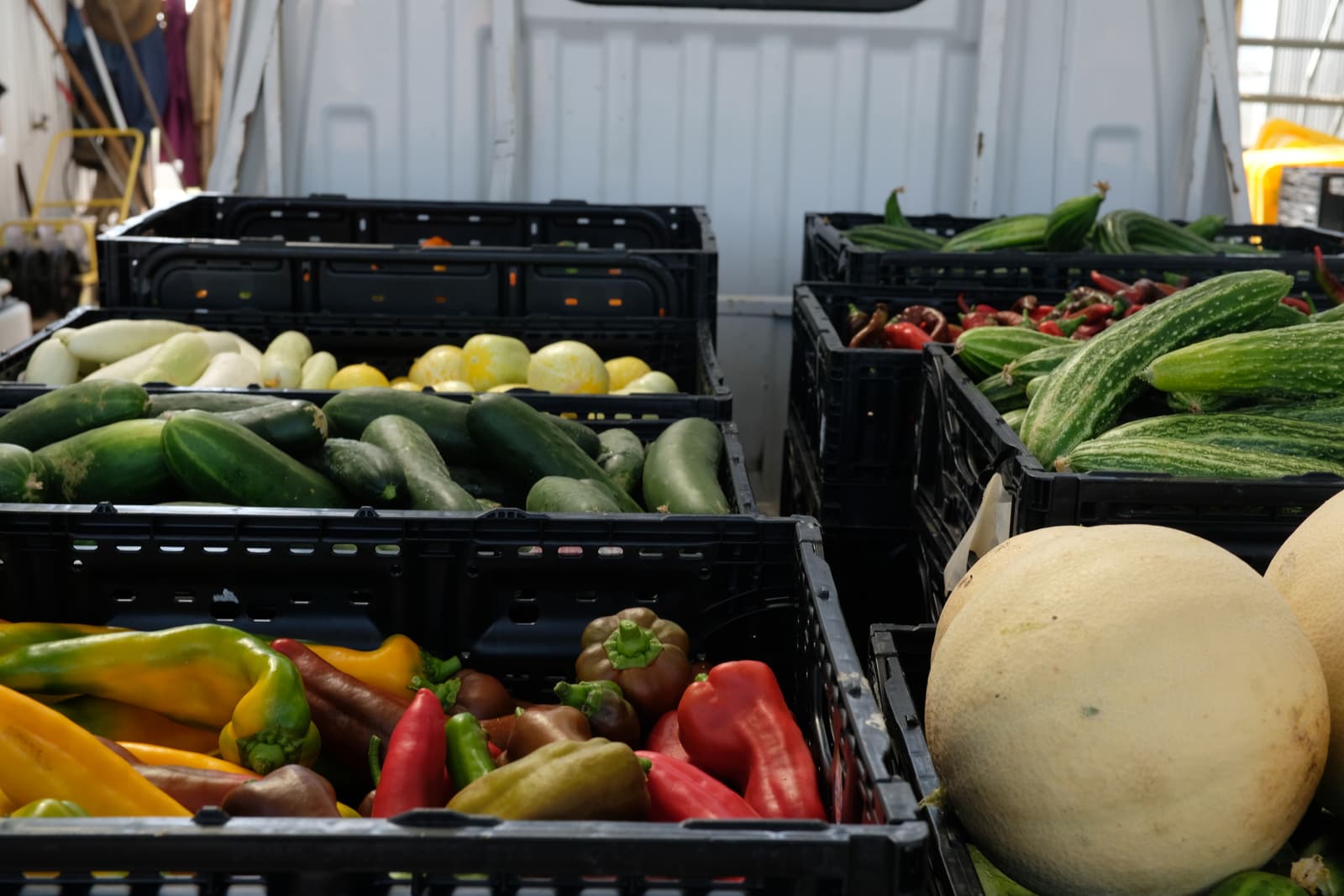 Inspired by Tito's Farm at the distillery, the "Love, Tito's" Block to Block program aims to create authentic and mindful relationships between individuals and food. The farm makes fresh, nutritious food available through free gardens and farms, built by community members and Team Tito's. Working alongside nonprofit organizations in major cities across the U.S., Block to Block is creating spaces that nurture neighborhoods in need.
With support from "Love, Tito's," Green Spaces Alliance can make repairs and improvements to their community gardens and provide 100 free GroBoxes, soil, seedlings and educational resources, to community members in need.
We connected with both Green Spaces Alliance and Team Tito's member Lisa who had a first-hand experience working with the nonprofit through our Block to Block program.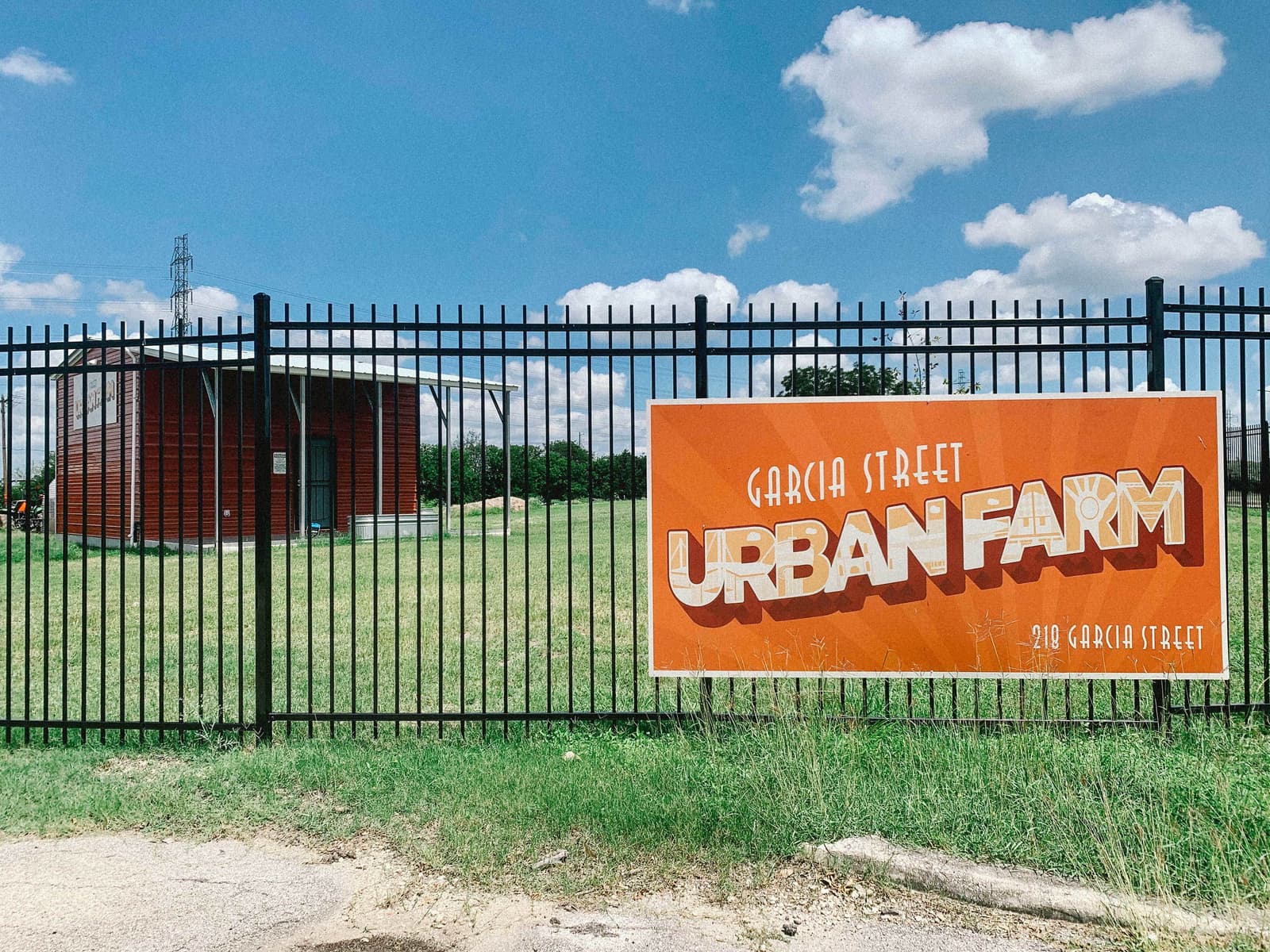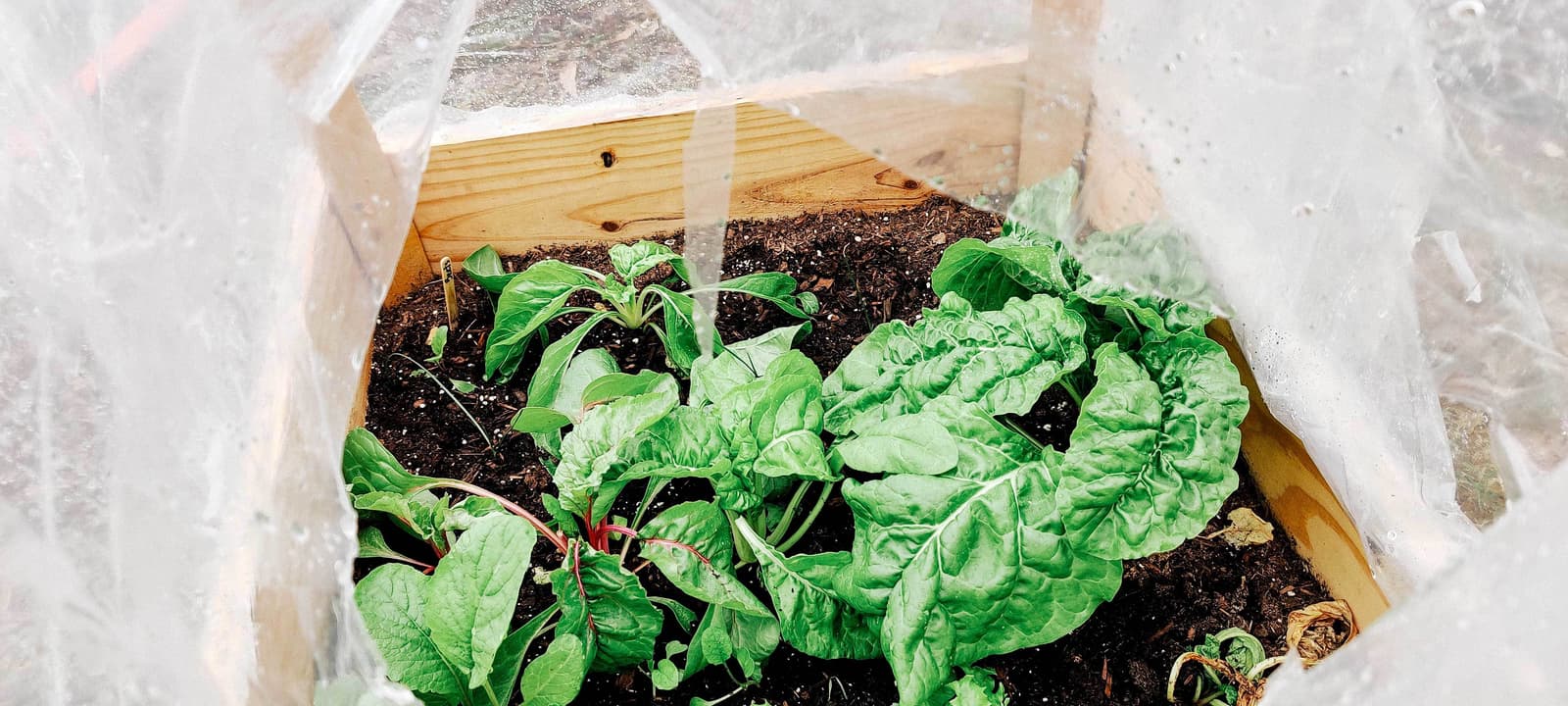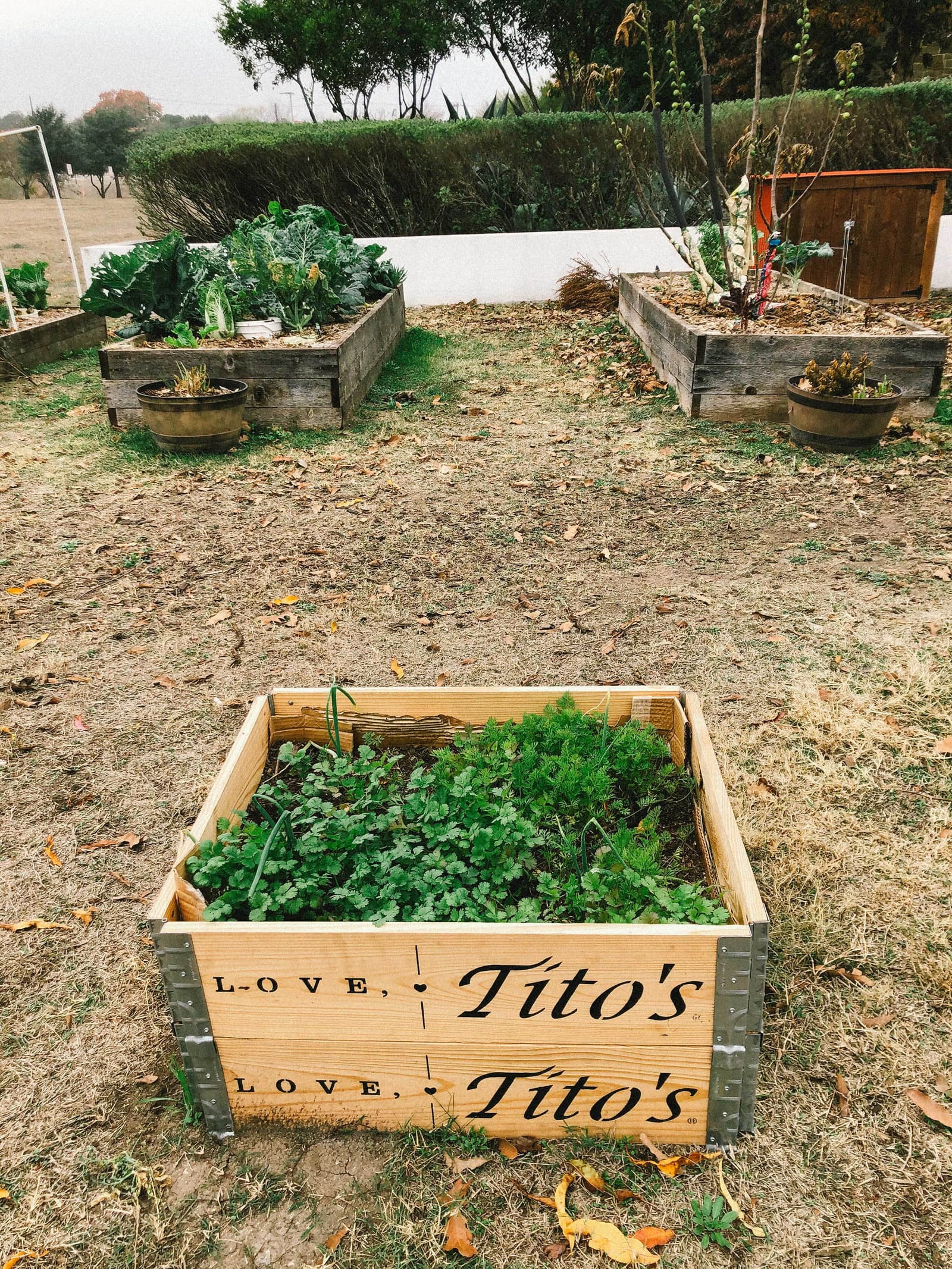 What motivates you to work with Green Spaces Alliance?
Lisa: Green Spaces Alliance acted as the organizing force to help identify and assist with the community garden needs including everything from fencing to sprinkler systems and GroBoxes. Their mission of not only helping ensure access to healthy foods, but bringing awareness to the needs of the urban communities throughout South Texas made them a natural fit for Block to Block.

What do you hope these revitalized gardens will bring to the community?
Lisa: The great thing about working with Green Spaces Alliance is [that] it wasn't just one community garden that was helped, [there were] 12 gardens and urban farms spaced across the greater San Antonio area. Our hope is that the support they received will help them flourish so they don't become another closed garden statistic, but instead continue to provide healthy food options and opportunities for communities to come together.

What is your personal connection to the community?
Lisa: I was born in San Antonio and graduated from the University of Texas there, so I've seen the city evolve and grow over the years. It feels good to be a part of giving back to a city that helped form who I am today.
How has Tito's Farm at the distillery inspired you to be part of this project?

Lisa: I feel like the Farm at the distillery was the initial inspiration behind Block to Block as a whole. When you hear about the positive effects it has had on so many of our company's families, it makes you want to replicate and share it.

What initially inspired your organization to build community gardens?
Green Spaces Alliance: Green Spaces Alliance has long held that environmental conservation comes in many forms and has numerous applications. Establishing community gardens and helping to ensure their success is an ideal way to keep spaces green, promote access to fresh produce, and introduce communities to conservation on a tangible level, particularly in urban centers.

What is the estimated impact of this project?
Green Spaces Alliance: This project will improve access to fresh food for at least 100 families and will help increase productivity at a dozen community gardens and urban farms, each of which serve at least 10-15 families. In total, at least 250 families will likely see positive outcomes from this project.

What are your nonprofit's aspirations for 2021 and beyond?
Green Spaces Alliance: Green Spaces Alliance looks forward to growing our impact in the greater South Texas region by developing and supporting more urban green spaces and gardens, expanding our educational outreach to teach more people about conservation, and preserving key lands and waterways in perpetuity for the good of current and future generations.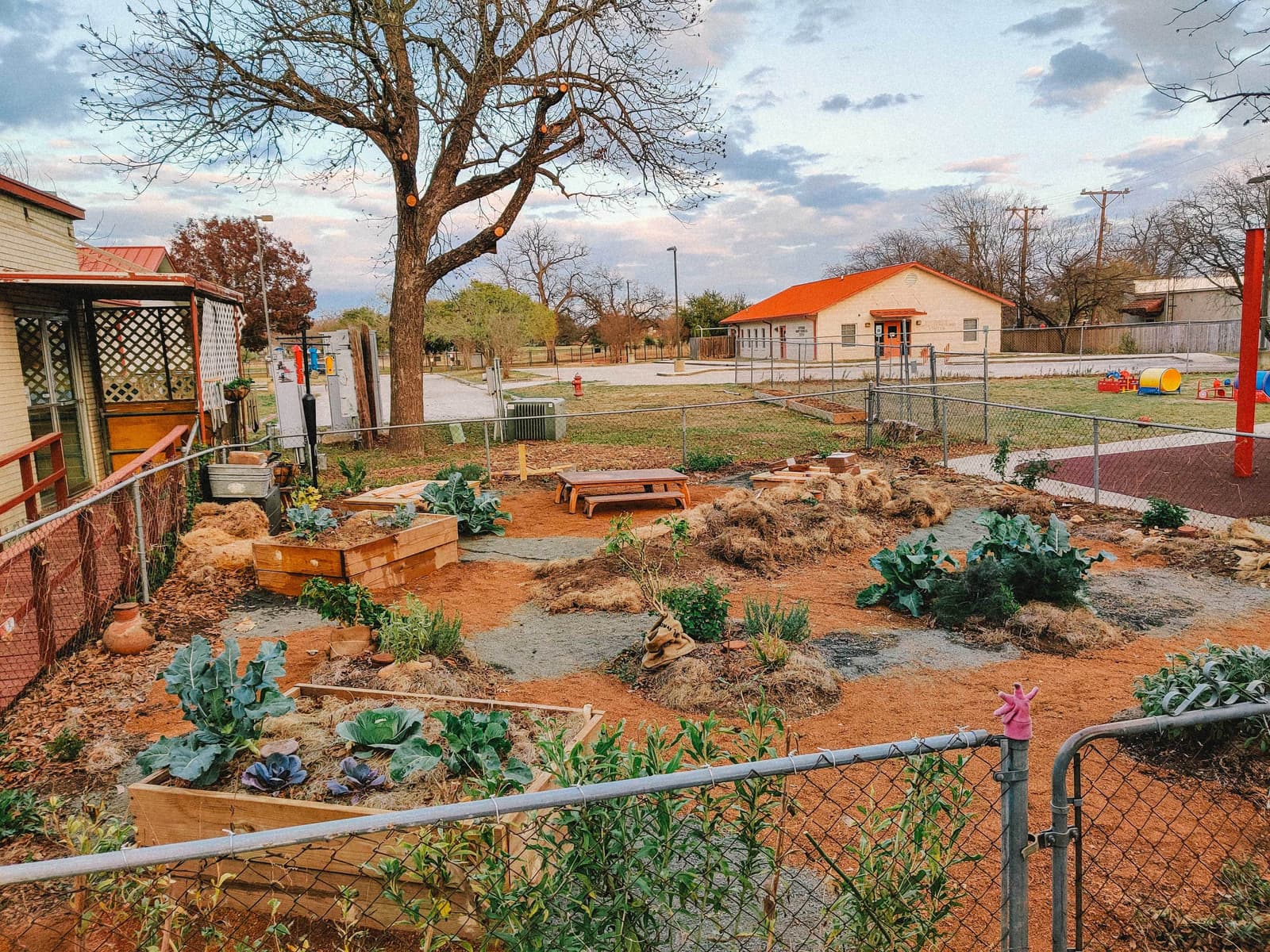 To learn more about how "Love, Tito's" is turning spirits into love and goodness by growing community gardens across the country, one block at a time, visit here.