Remembering an industry veteran and beloved member of Tito's Handmade Vodka; Robert Qualls is leaving behind a legacy for future students to follow in his footsteps.
Robert Qualls started out in the hospitality industry working as a distributor sales representative and learning the lay of the land for what would become a 40-year career. Just like Tito, Robert was a native Texan, and attended the University of Texas at Austin. It was years before their paths would cross, but if you ask us, it was worth the wait.

When the two finally shook hands in the late nineties, Tito still taste-testing and hand-bottling, Robert working for world-renowned distributor Southern Glazer's Wine & Spirits, a spark ignited. And despite its slow production, recycled paper labels, and a lone team of one, Robert pushed for Southern Glazer's to take on Tito's Handmade Vodka as an account. And the rest was history.
"Robert was the kind of genuine, loyal friend that most people are lucky to meet in their lifetime." – Tito
In the beginning of 2021, Tito's lost one of its greatest assets and beloved team members, Robert Qualls. With broken hearts, the Tito's family, spanning the country, and the world, raised a glass for a defining member of our team, a kind man with an unbreakable spirit who played such a large role in creating the company as we know it.
The Robert Qualls Scholarship Fund
It is our honor to uphold his legacy of hard work, generosity, and selflessness by empowering future students of the industry to follow his lead through the Robert Qualls Scholarship Fund, from the WSWA Educational Foundation, Tito's Handmade Vodka and Southern Glazer's Wine & Spirits.
"Smart, optimistic and perpetually beaming, Robert was a true gentleman with a heart bigger than the state he was born in. His commitment to making Tito's better every day was an inspiration to not only me, but every single person he worked with. Robert was a one-of-kind mentor, and this scholarship not only serves to honor his memory, but also to help jumpstart the studies and careers of students nationwide who seek to follow in his footsteps." – Tito
The fund will award a total of $100,000 in scholarships to undergraduate and graduate students pursuing a hospitality degree over the next five years, and will be funded equally by Tito's Handmade Vodka and Southern Glazer's Wine & Spirits. Four students per year, pursuing studies in the hospitality space, will be granted $5,000 each to help fund their education expenses.
Full-time or part-time students with an eligible connection to an alcohol producer, wholesaler, or retailer, and bartenders or service industry workers alike are encouraged to apply for the scholarship starting each March through May by visiting the WSWA Educational Foundation website. Recipients are slated to be announced in August of 2022 and will be selected by an independent panel of judges through a competitive application process.
Robert helped build the Tito's brand, among many others, manage and grow complex businesses, and mentor the next generation of spirits industry professionals. Our goal is to pay tribute to the work that he's done by keeping his spirit alive for years to come.
For more information about the Robert Qualls Scholarship Fund and submission guidelines, visit the WSWA Educational Foundation website.
If you would like to help provide more hospitality scholarships by contributing to the Robert Qualls Scholarship Fund, you can do so at the WSWA Educational Foundation website.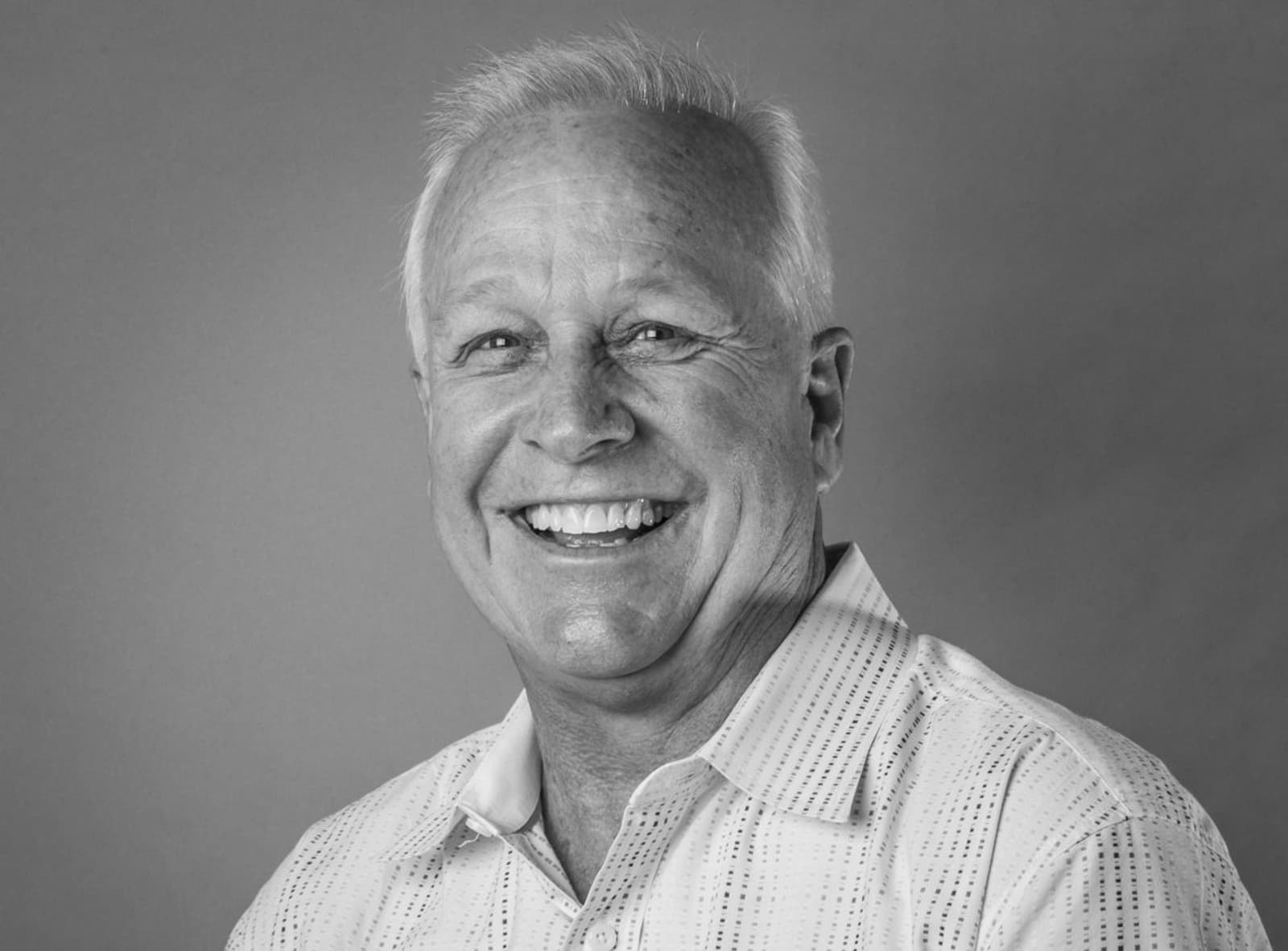 "Tito's with an orange and a lime, I've drank it that way for a long time, since '98, it's always been one of my favorite drinks." – Robert, circa 2019
Robert Qualls Biography
Robert Qualls is the spirit behind the foundation of Tito's Handmade Vodka and made an indelible mark during his 40 years in our great industry. His roots began in Austin, Texas and after traveling around the country because of his father's military career, he returned to Austin to attend high school and The University of Texas at Austin. As a Texas Longhorn, burnt orange ran through Robert's veins and his dedication to UT only added to his list of passions in life; his family, his friends, sporting events and lake time, to name a few. He had a smile that never quit and a kind spirit that he shared with everyone he met.
Robert started his career in the industry as a distributor sales representative, and over the years, proved to be quite the force in every escalating management role to which he rose. From leading Southern Glazer's largest branch operation, becoming Regional Vice President, then Vice President: Sam's Club, and Vice President Supplier Management, all while stewarding the Fifth Generation, Luxco, and Deutsch Family portfolios, Robert knew a thing or two about the industry he served. In 2018, after a two-decade long friendship with Tito Beveridge, he officially joined the Tito's Handmade Vodka family to manage the company's distributor strategy in a role best described as a labor of love to help his longstanding friend and his many distributor colleagues. During his career, Robert's results when it came to building brands, developing people, and managing complex businesses spoke for themselves. His dedication, positive spirit, and passion for the job should be an inspiration to many, whether they're just starting out or are well on their journey in this incredible industry.
We are filled with gratitude for this man who helped us become who we are and left a smile on our faces. Now, and always, here's to Robert.