At Tito's Handmade Vodka, giving back has always been a core value of the company.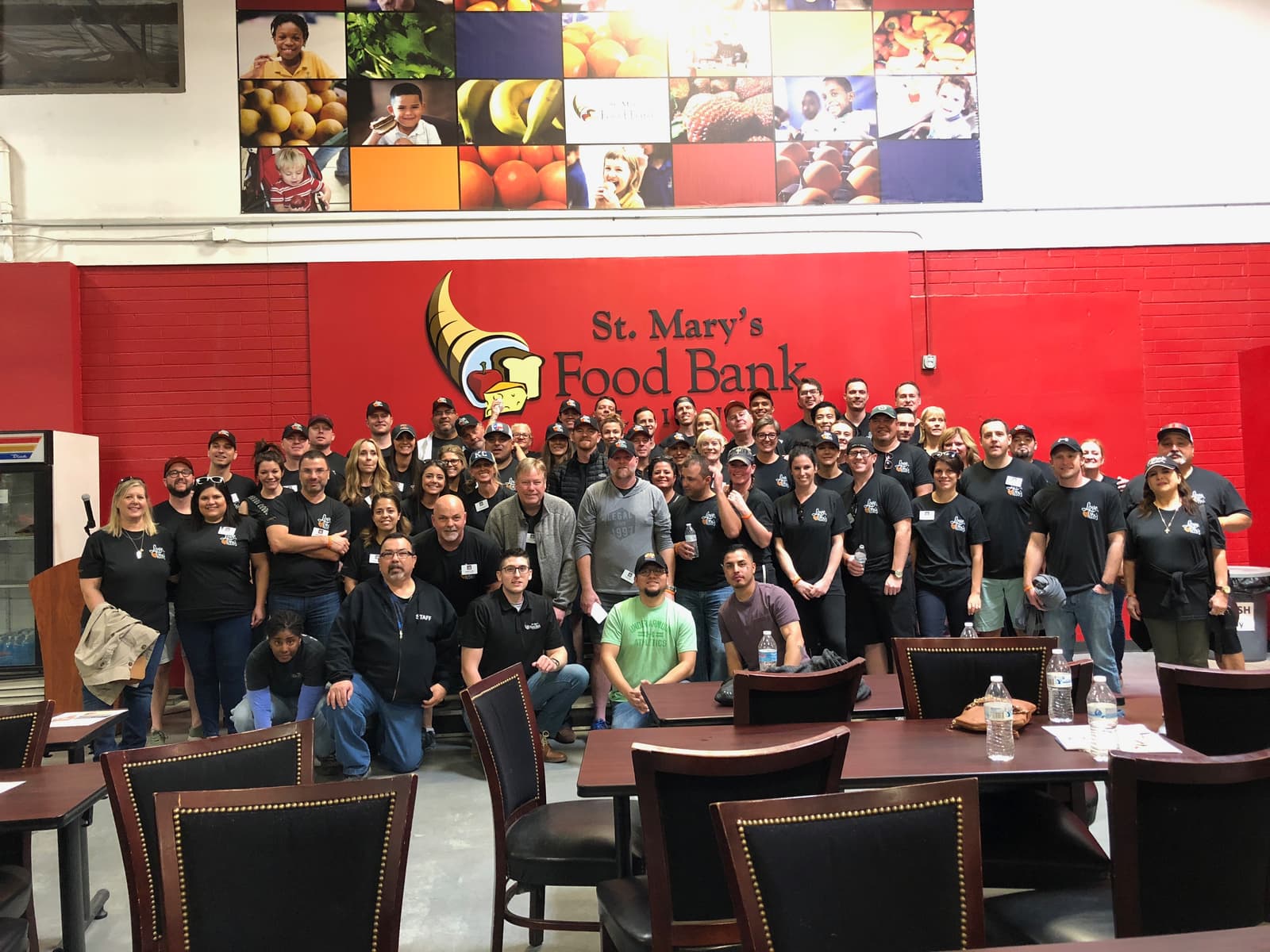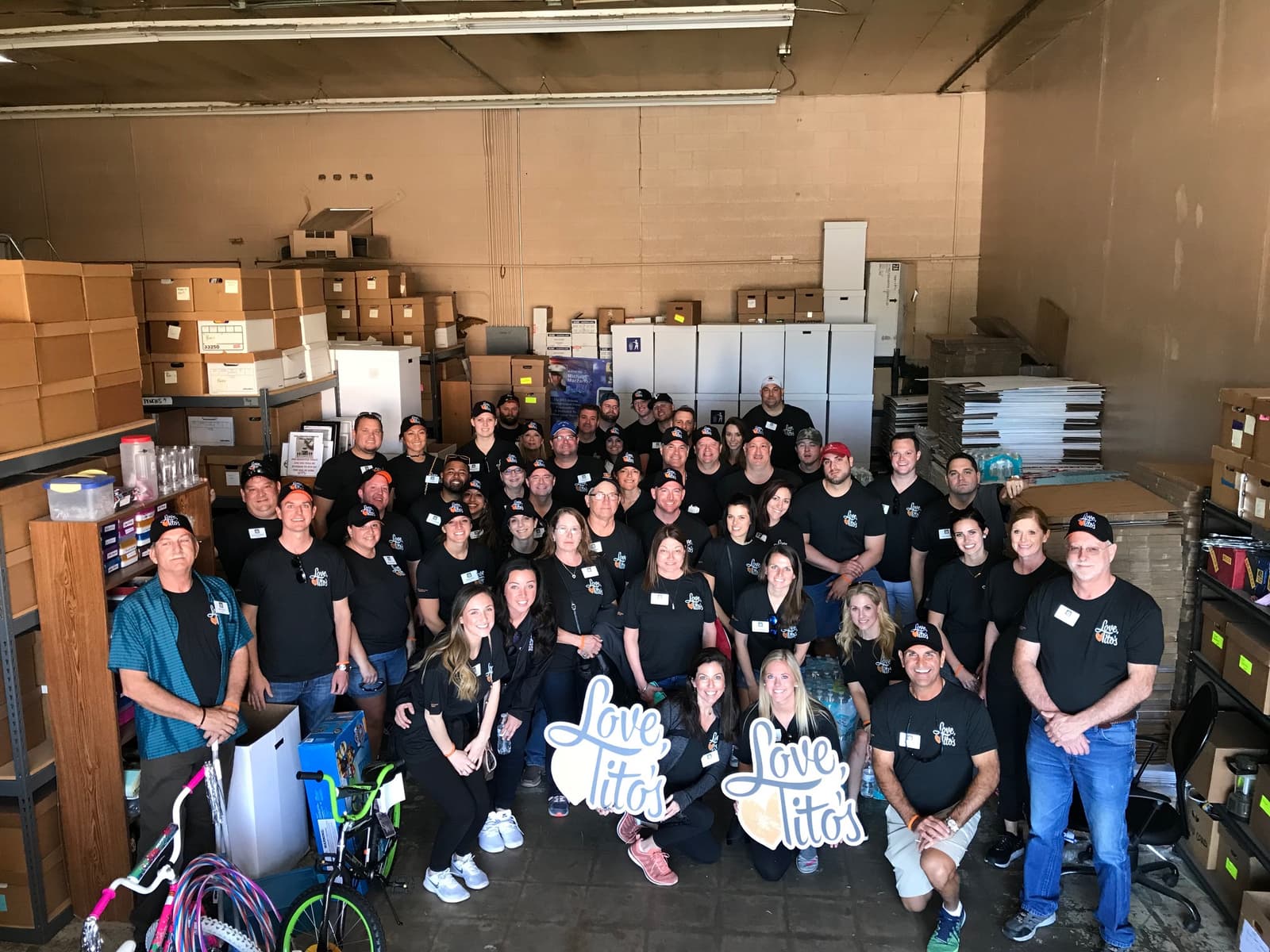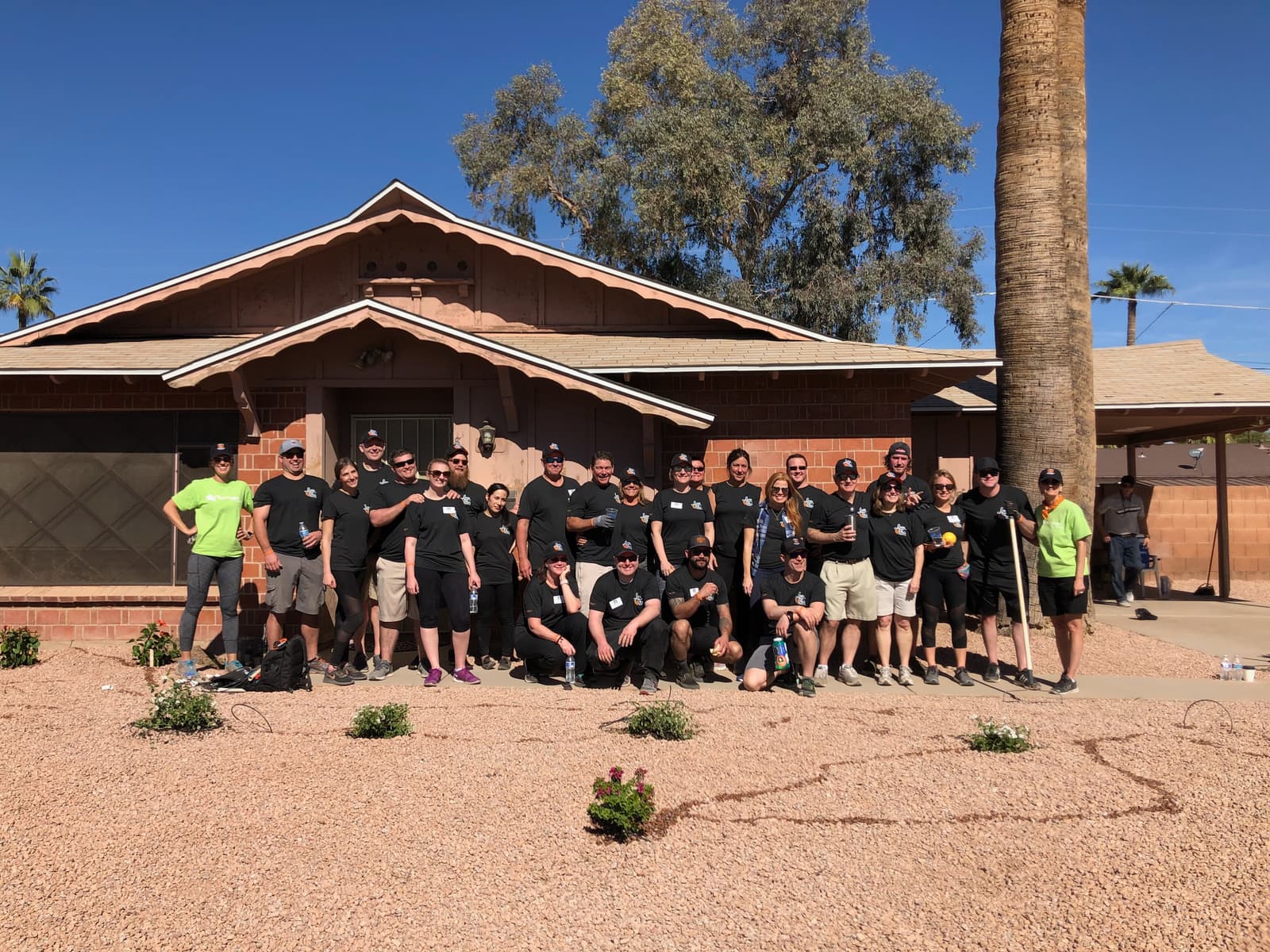 Living in the desert's harsh climate can be challenging when it comes to gardening, so the Tito's team gave an elderly woman's yard some TLC. Volunteers transformed her yard by planting sustainable plants that will survive year-round.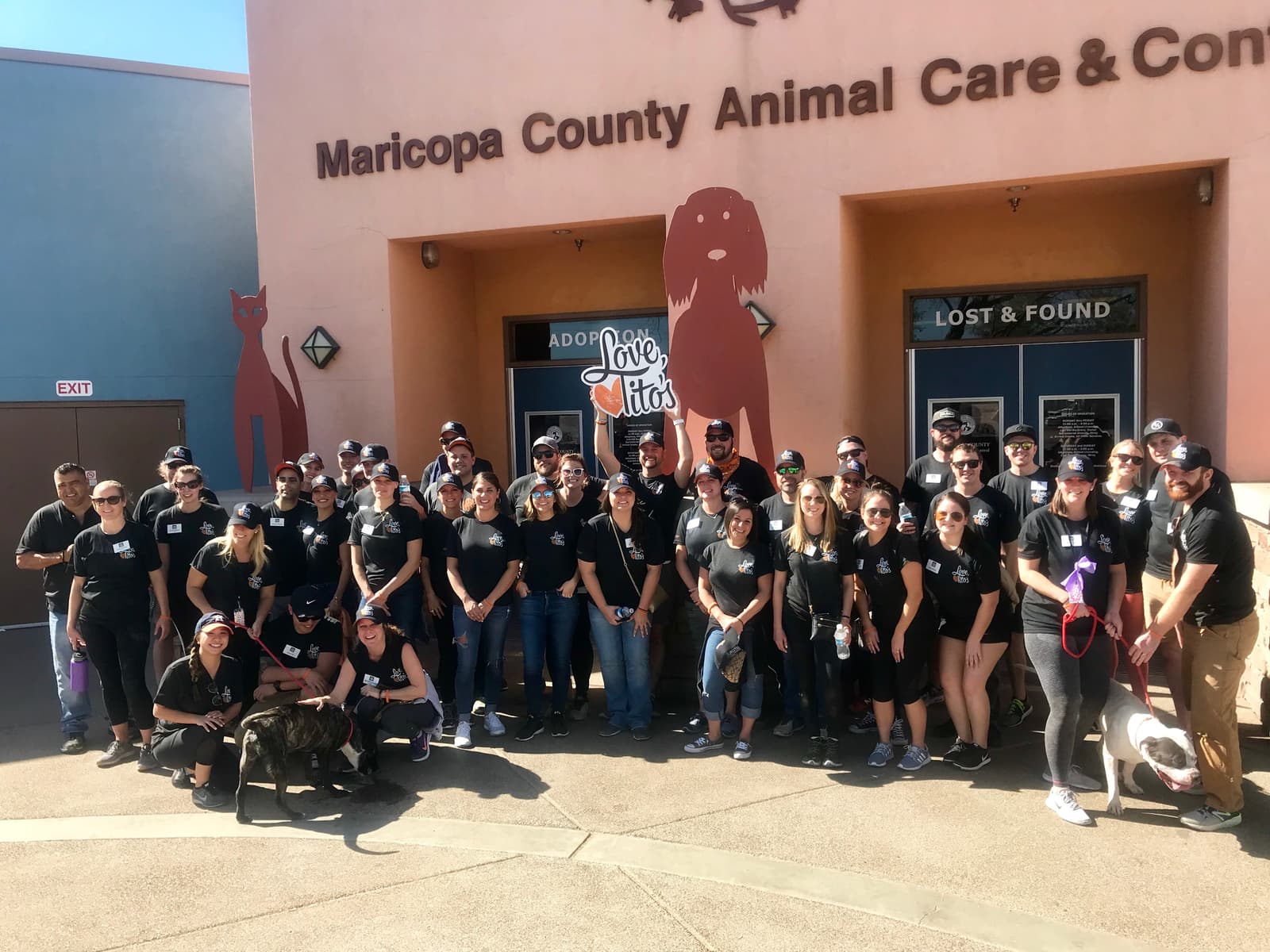 At Tito's, our canine counterparts are our best friends, so visiting a local shelter was a paw-fect idea. Vodka For Dog People volunteers swung by the Maricopa County Animal Care & Control (MCACC) where they walked and played with four-legged friends and renovated the center through landscaping and mural-painting.
The MCACC shelter opens its doors to stray dogs and cats and aims to give them a fur-ever home. The shelter is also a resource for animals to get licensed, rabies vaccinations, and get spayed or neutered.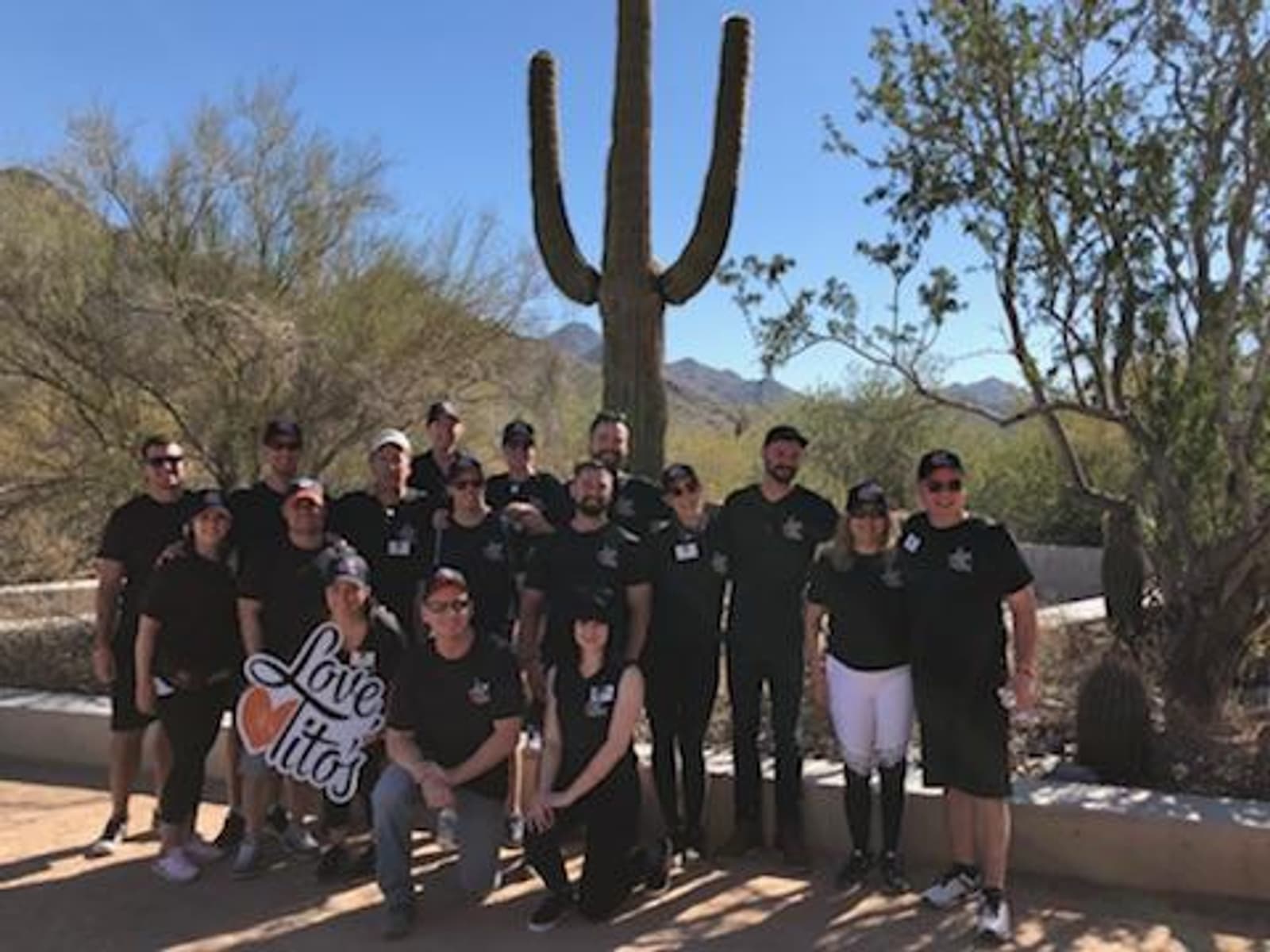 Team Tito's volunteers laced up their hiking boots and trekked one mile through the McDowell Sonoran Conservancy to improve their trails. Volunteers trimmed overgrown vegetation and removed invasive plants that blocked the conservancy's beautiful trails.
The McDowell Sonoran Conservancy stretches 30,580 acres and works closely with the City of Scottsdale and its volunteers to help protect and keep the land beautiful. The conservancy has more than 650 volunteers that help locals stay informed about the Sonoran Desert and enjoy trails stretching nearly 195 miles.