Soldiers' Angels is one of the many nonprofits that are near and dear to our Team Tito's hearts.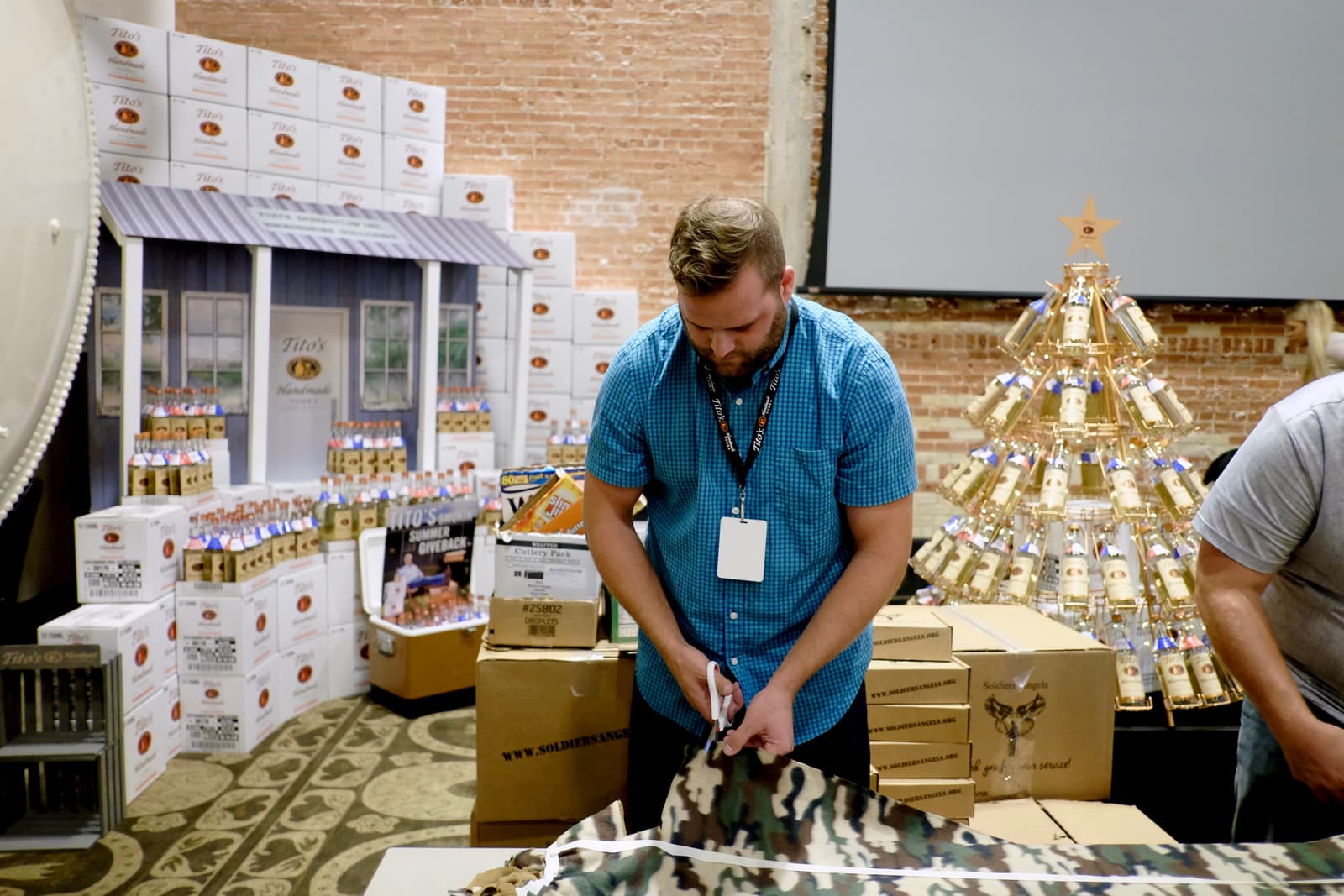 Soldiers' Angels is a volunteer-based nonprofit that helps military members, veterans and their families receive the care they need: everything from care packages sent to deployed service members, to food assistance for veterans across the country. They also provide assistance to the wounded and comfort to those who've lost a loved one.

We've worked with Soldiers' Angels since 2016 through Team Tito's volunteer "givebacks," where we've purchased and packaged hygiene kits for troops and their families. This year, we spread the love and got our distributors (they're the ones who deliver Tito's to stores, bars and restaurants) involved, too.
Distributors from across the East Coast came together to assemble hygiene kits with us, and after learning more about our passion for giving, they decided to amplify the love. The playful, competitive spirits of our distributors shined as they continued the packing party with an auction to pledge extra help. After the auction's end, our distributors pledged to assemble a total of 37,201 additional kits once they got home, worth $556,015.
Givebacks are held dear to us as a company because they not only support nonprofits like Soldiers' Angels, but they foster a culture of giving and help spread the love further than we could imagine.