For the past five years, the folks at Tito's Handmade Vodka have joined forces with the folks at Record Store Day to celebrate local businesses, the resurgence of vinyl (our favorite medium), and the love of really great music.
Record Store Day was created by a handful of independent record store owners and employees in 2007 to immortalize the role of "the local record store." These businesses, the thousands of independently owned record stores across the country, serve as cultural community hubs that unite music lovers for the purpose of sharing and discovering music. Since the first Record Store Day, in 2008, the celebrations on this day have grown exponentially, and stores celebrate by featuring live in-store performances, unique fan experiences, and, of course, a ton of vinyl releases.
As an ode to this special day, here are some of the ways Tito's is celebrating Record Store Day this year:
Five Turns Around The Sun Documentary
For the past five years, Tito's Handmade Vodka has collaborated with Record Store Day to create an annual, limited edition vinyl release; a compilation featuring tracks from the Sun Records catalog selected by the deeply passionate folks who work in record stores. Music has been an important part of the culture at Tito's, so this friendship was a no-brainer from the get-go—supporting an organization with a shared love, and together creating this album that we hoped would ignite that passion in others.
Our groups have joined forces annually for this one project, this labor of love that sat a little bit outside our standard rosters of work-related responsibilities. We started to get to know each other as individuals, not just organizations, and as this relationship evolved, so did the story.
This year's the fifth year of this collaboration, and we decided it was time to tell the full story. Once we started, we realized that it wasn't only about Record Store Day, Sun Records, and this compilation. The scope of this story grew with every interview—it's about music history, the technical craft of making vinyl records, and the very human experience of listening to music on a record. It's something many of us do alone, but that warm, ritualistic, tactile experience unites us.
We're honored and excited to share this story, and to recognize some of the passionate individuals, historic locations, and local record stores that, together, bring this compilation to turntables every year.
The Other Side of Sun, Volume II
This year's limited-edition vinyl compilation with Sun Records, "The Other Side of Sun, Volume II", is available exclusively on Record Store Day on April 21. The curated vinyl features timeless tracks handpicked by passionate music-enthusiasts that work in independent record stores across the nation and highlights the rich history and talent that's poured into every track.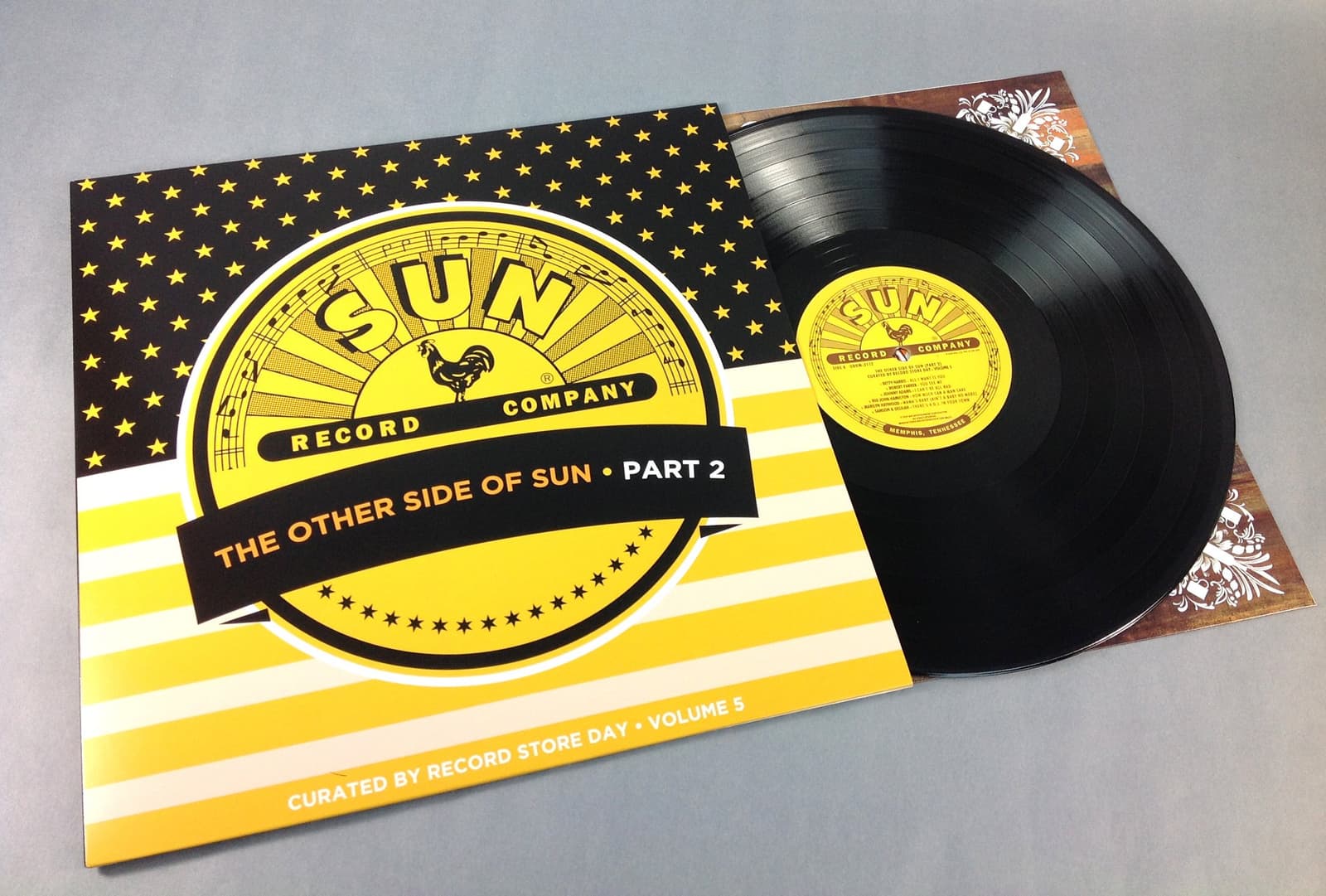 50 Years of Excellence with Malaco Records & BMI Foundation
Along with the annual Sun Records LP, we're celebrating the 50th Anniversary of Malaco Records with a second Record Store Day release, "50 Years of Excellence." This collaboration, pressed on gold vinyl, features blues and soul hits from legends like Little Milton and Bobby Bland. This year marks our first collaboration with Malaco Records, and we are thrilled to announce the proceeds from each vinyl sold will benefit the BMI Foundation, a nonprofit with the mission of promoting the creation, performance, and study of American music. Check out the track list here, and look for it at your local record store on Saturday April 21st!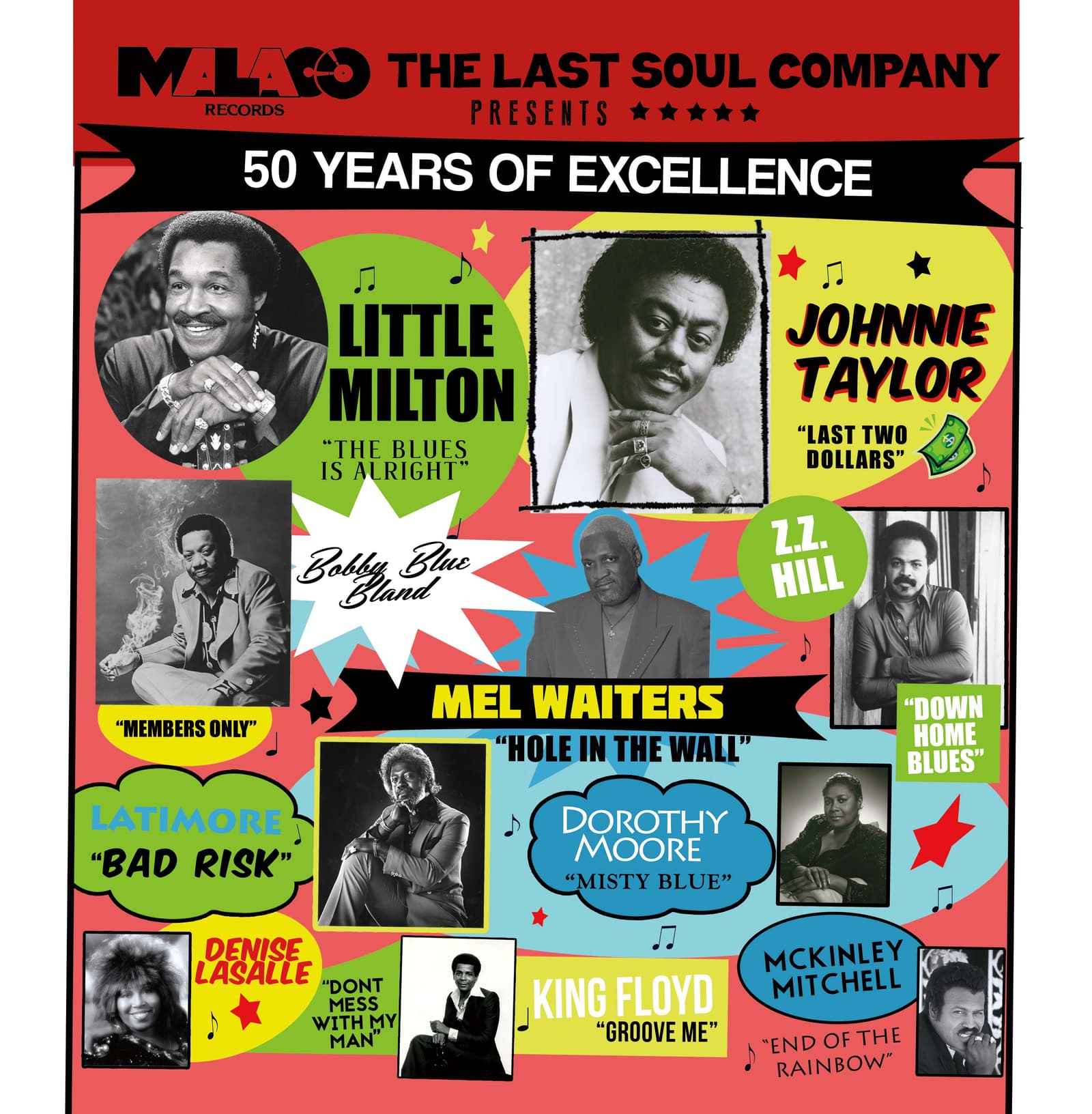 More About Record Store Day
For updates on Record Store Day and to find participating record stores, follow @TitosVodka and @RecordStoreDay on Twitter or visit recordstoreday.com/stores. Until then, we recommend dusting off your turntable and get ready for a day full of boogying 'till sundown.