Here at Tito's Handmade Vodka, we couldn't do what we do without our canine counterparts, and this November we're taking the time to celebrate one of our pawfect pups.
As a part of our "Co-Woofer of the Month" series, we sat down for an exclusive interview with the sweet and furriendly Buck.
Buck is a 7-year-old (nearly 50 in dog years) Labrador Retriever and Mountain Cur mix who was born and raised in the Cajun land of Louisiana. He's the fur son of our National Events Coordinator, Jon Phillips, and has been giving lots of hugs, receiving forehead kisses, and leaving a fur ball or two around the Tito's office for 2-and-a-half years.
So you can get to know our co-woofer Buck, we asked him a few questions to hear what he has to say.
How did you know Jon was the pawfect parent for you?
My information sheet on adoption day read that I was an "adventurer" who "likes to wander." From the moment I met my dad, I could smell that he was the same.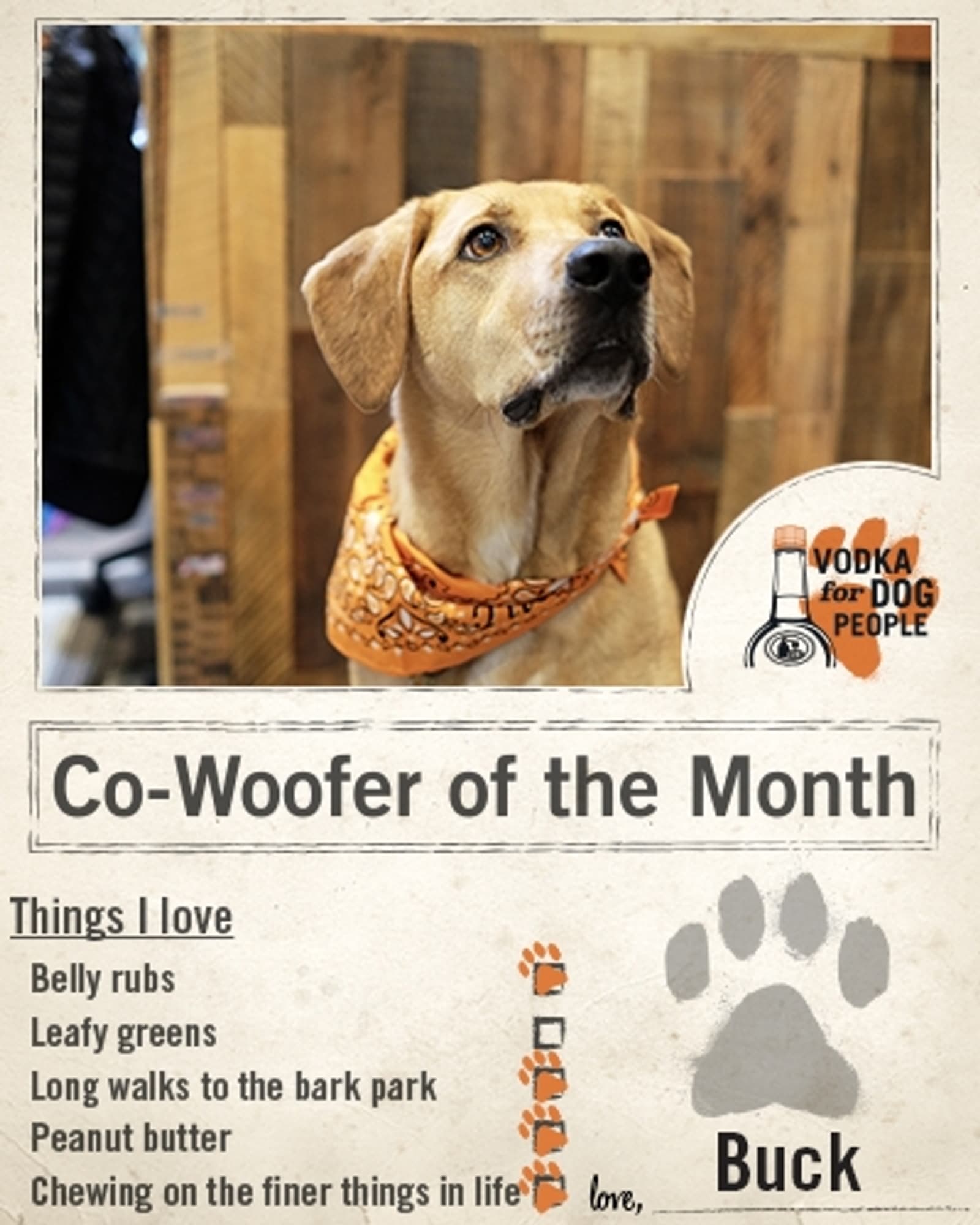 What is your favorite thing to do at the office when everyone is working?
I like to nap under people's desks. Leaving my fur everywhere is fun too, and everyone really seems to enjoy my contribution to their clothing.
What is your best trait?
I've been told once or twice that I'm "the best boy" and "the handsomest little goober." I can swim all day long – Dad thinks I might be part seal.
Who is your favorite artist?
Some of my favorite memories are sticking my head out the car window with my tongue flying in the wind while Dad and I boogie to the likes of Khruangbin, Tycho, LCD Soundsystem, and many more!