With all of the changes and challenges we've experienced this year, there's one thing everyone can agree on: pets have helped us every step of the way. From work-from-home walks to rounds of fetch during lunch, our four-legged friends have made us smile, kept us laughing, and raised our spirits.

So much so, in fact, that some members of Team Tito's chose to add a canine companion to their quarantine crew. From fosters to foster fails, look at the fresh furry faces of Tito's and learn about the people who gave them a place to call home.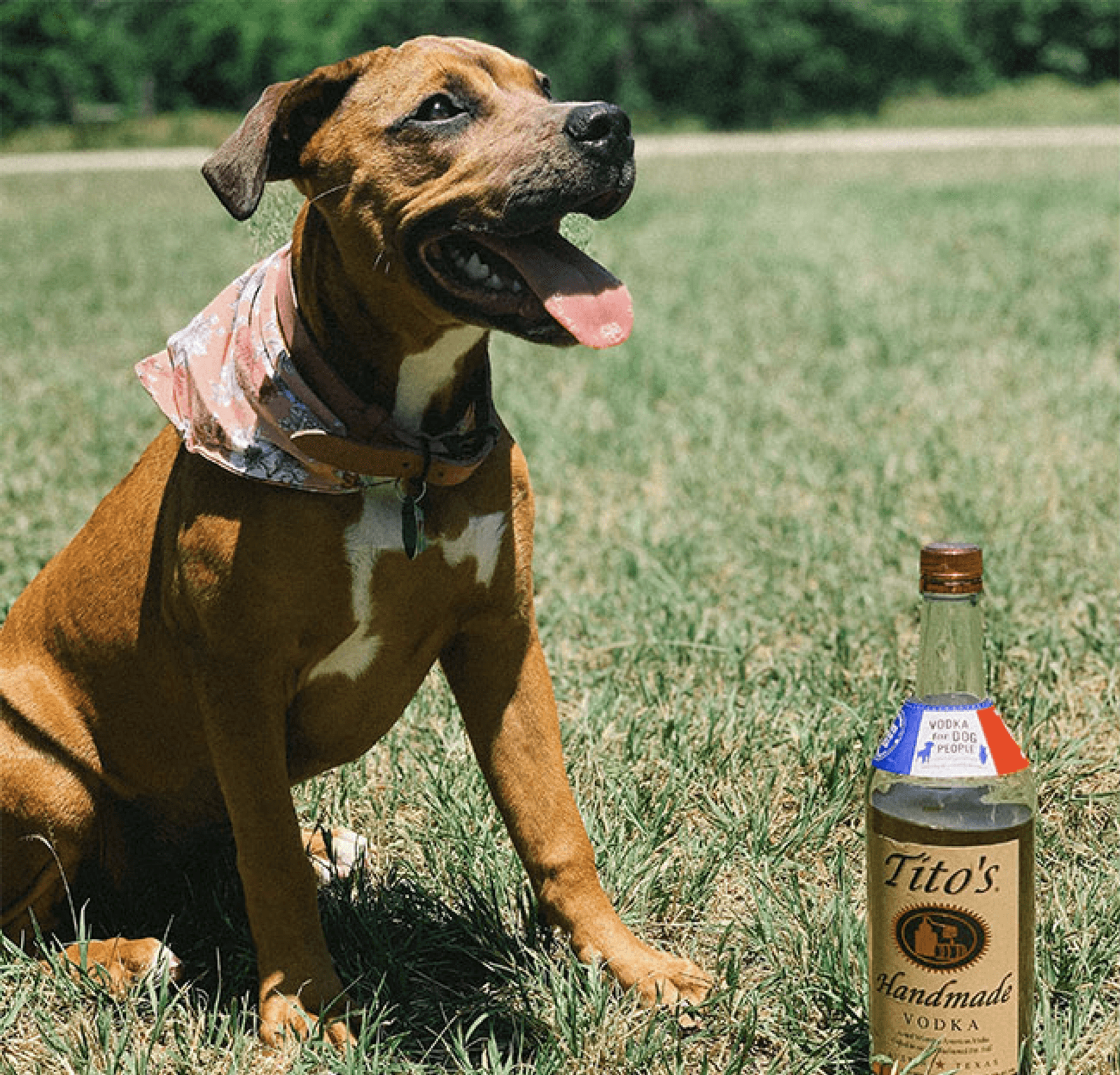 Is it really a foster "fail" if Georgia aka PupPup is the foster in question? When Team Tito's member TJ wanted to do something to make a difference during the COVID-19 pandemic, he decided fostering a four-legged furriend was the pawfect solution. Little did he know, Georgia had plans to stick around and is now best pals with big…and we mean Great Dane big…brother Garth.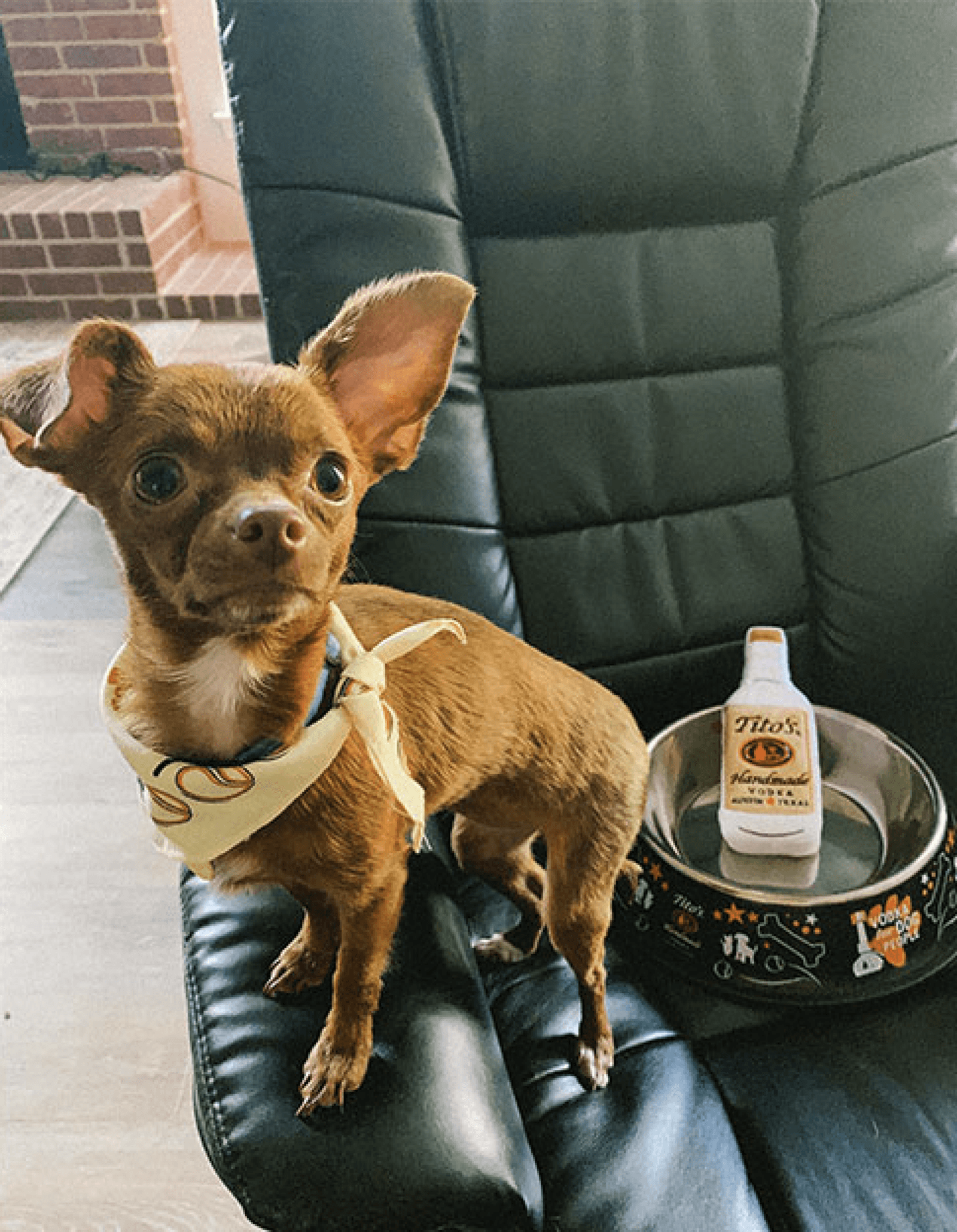 Big spirits come in small packages here at Tito's…in this case, extra-small. After losing her senior pup, Beth – the member of Team Tito's who spearheaded the Vodka for Dog People program – was in search of a new addition to her pack. Along came Red Betty. Found sick and abandoned on the Texas border, this pint-size pup needed a home, and Beth had a spot on the couch. Now, little Betty spends her days running with the big dogs...and keeping Mom company during movie night.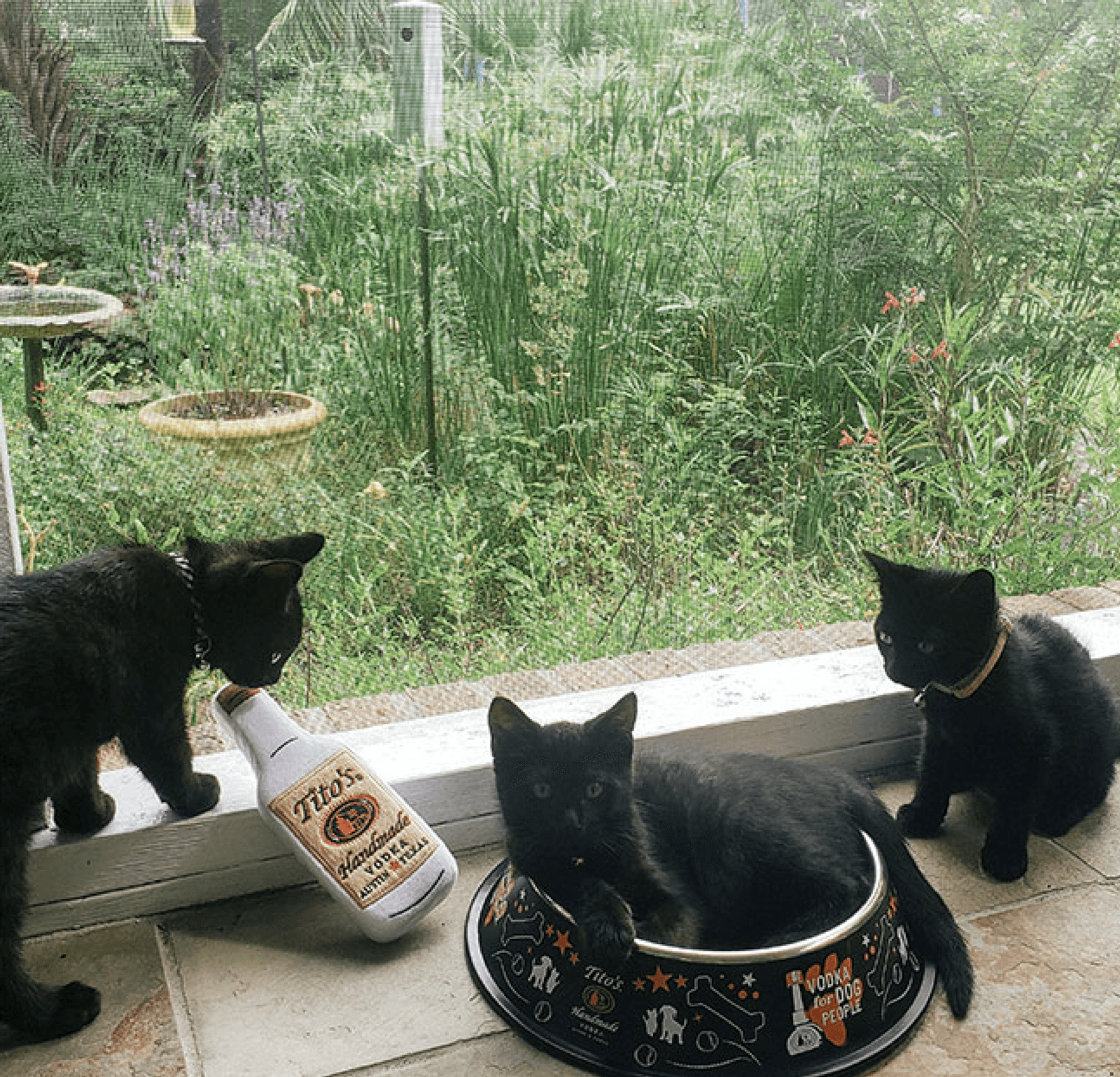 These three meowsketeers are ready for action with frequent foster Mom and Team Tito's member Bethany. With new fosters every other month, Bethany was more than prepared to take in Rascal, Tucker, and Gabby (one constant snacker, one chatty Catty, and one party animal) before all three find their furrever homes.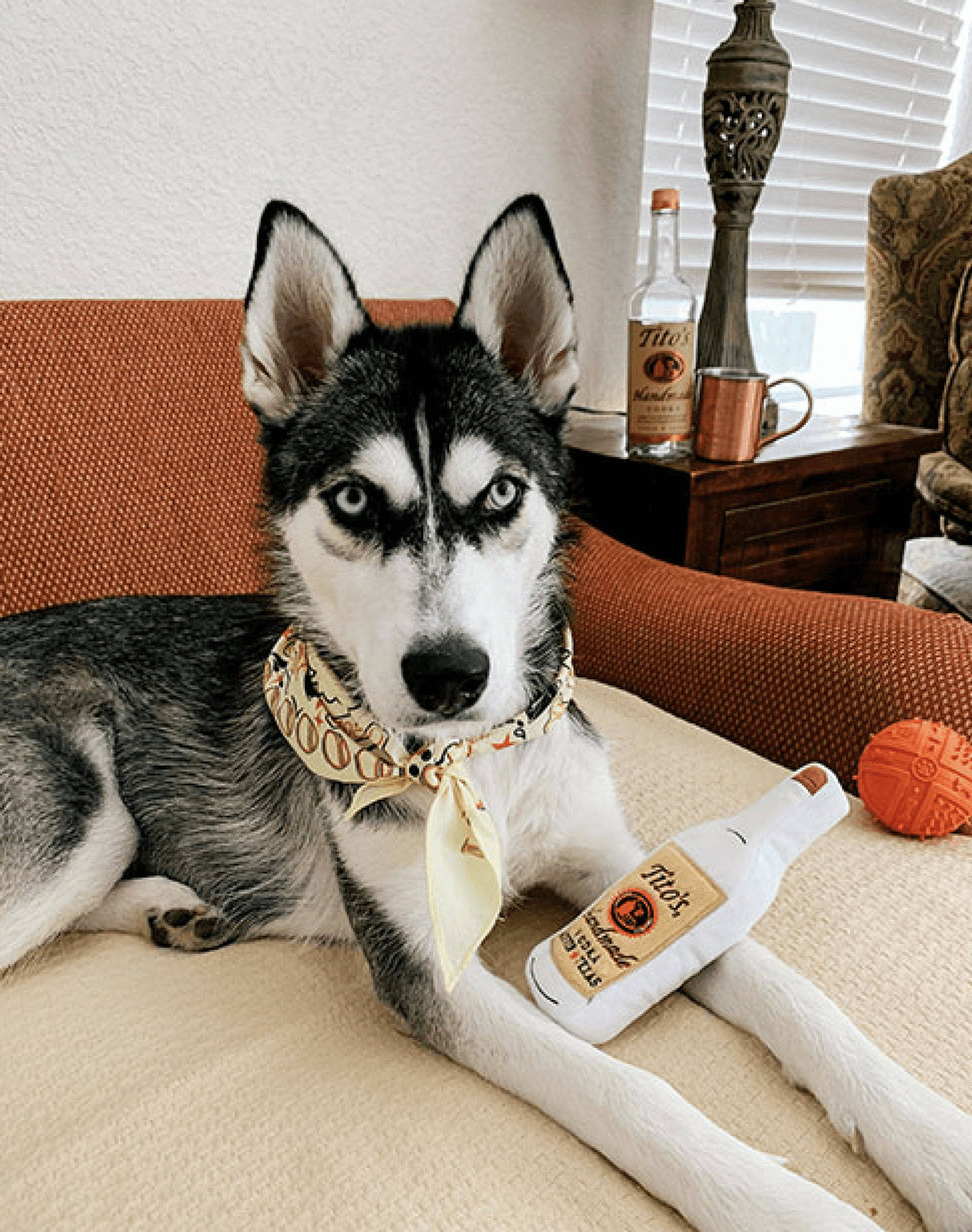 We love Lucy...and Lucy can't get enough of her foster dad, Jim. Wandering around his neighborhood as a stray, this Team Tito's member stepped in to give Lucy a little love. With no owners in sight and shelters limited due to the global pandemic, Lucy waltzed into his life howling "Jim, I'm home!" And with his help, Lucy finally found her furrever family.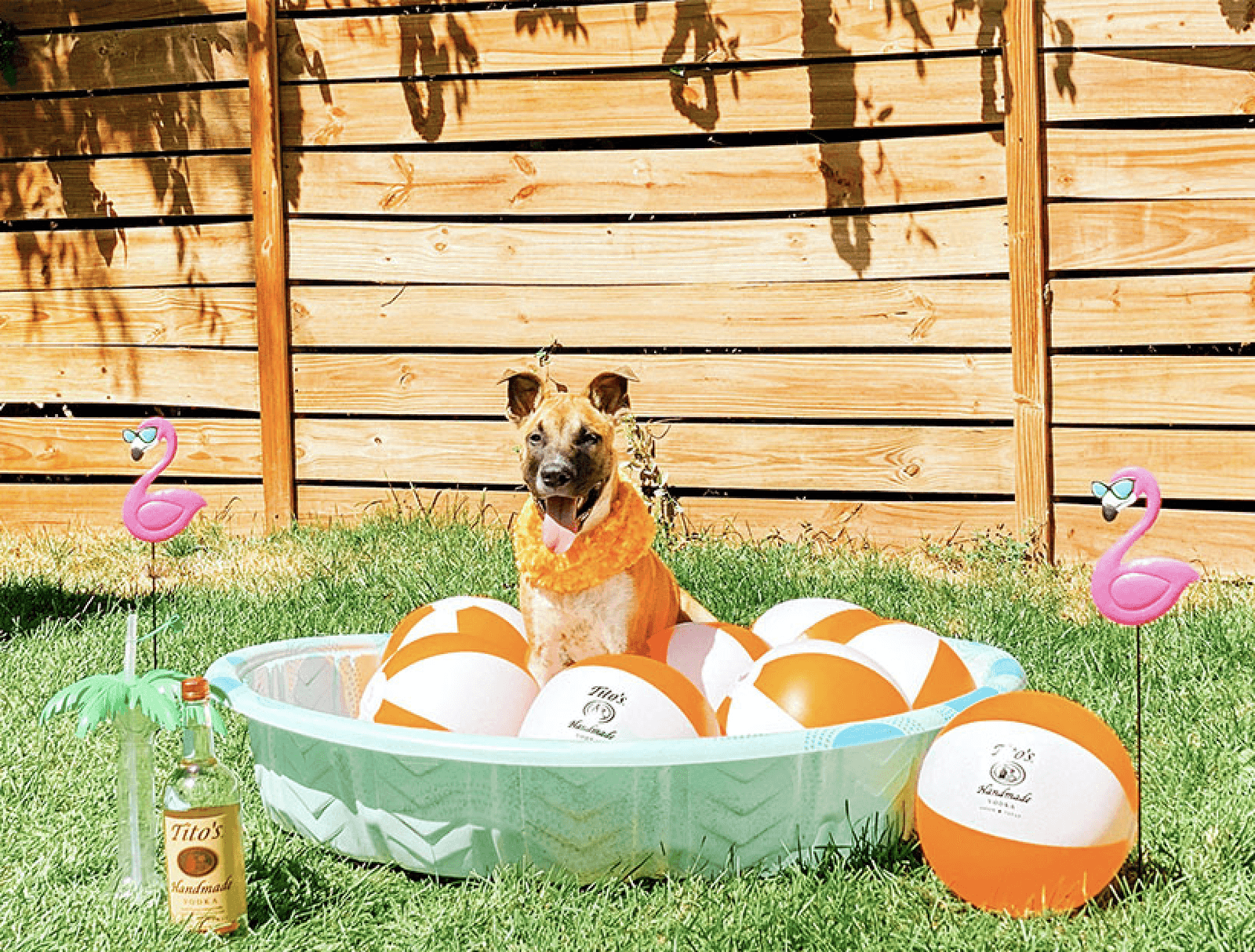 Well, well, well, it looks like Team Tito's member Emily joined the pet parent crew and found a furry best friend. Little Weller may not be a hound dog, but he sure sounds like one when he greets his new canine neighbors. Now, he loves his pack of furriends, but none of them beat his stuffed animal sloth that he can't snooze without...even if he has torn it apart with those baby shark teeth.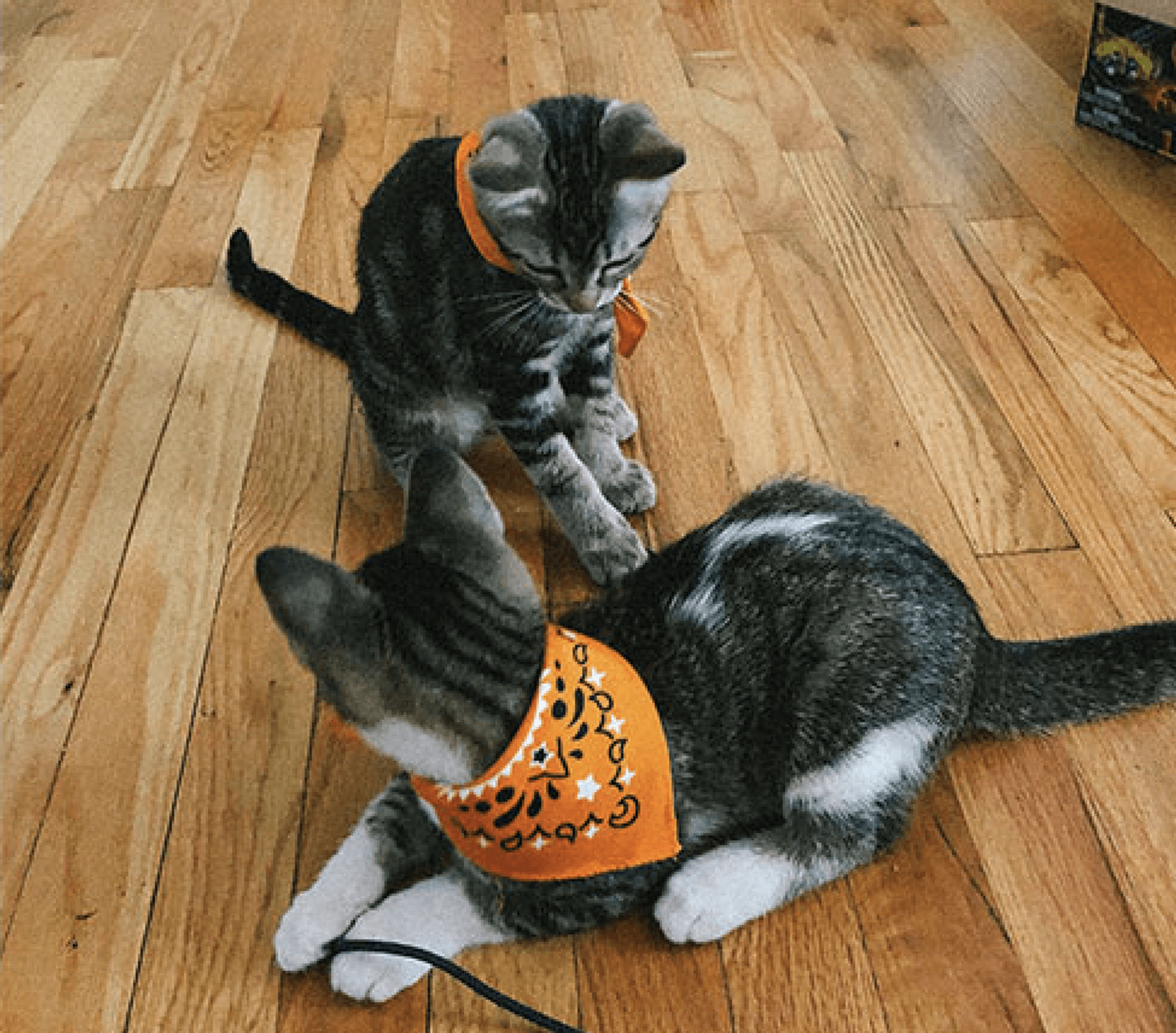 Whisker Wednesday means double trouble when it comes to kittens Miles and Milo. Team Tito's member Crystal was ready for two times the fun while staying at home and adopted a dynamic duo. Fortunately, when this pair is finally down for their cat nap, Mom can ease some of those troubles with her favorite Tito's with Watermelon Agua Fresca…and let's make it a double.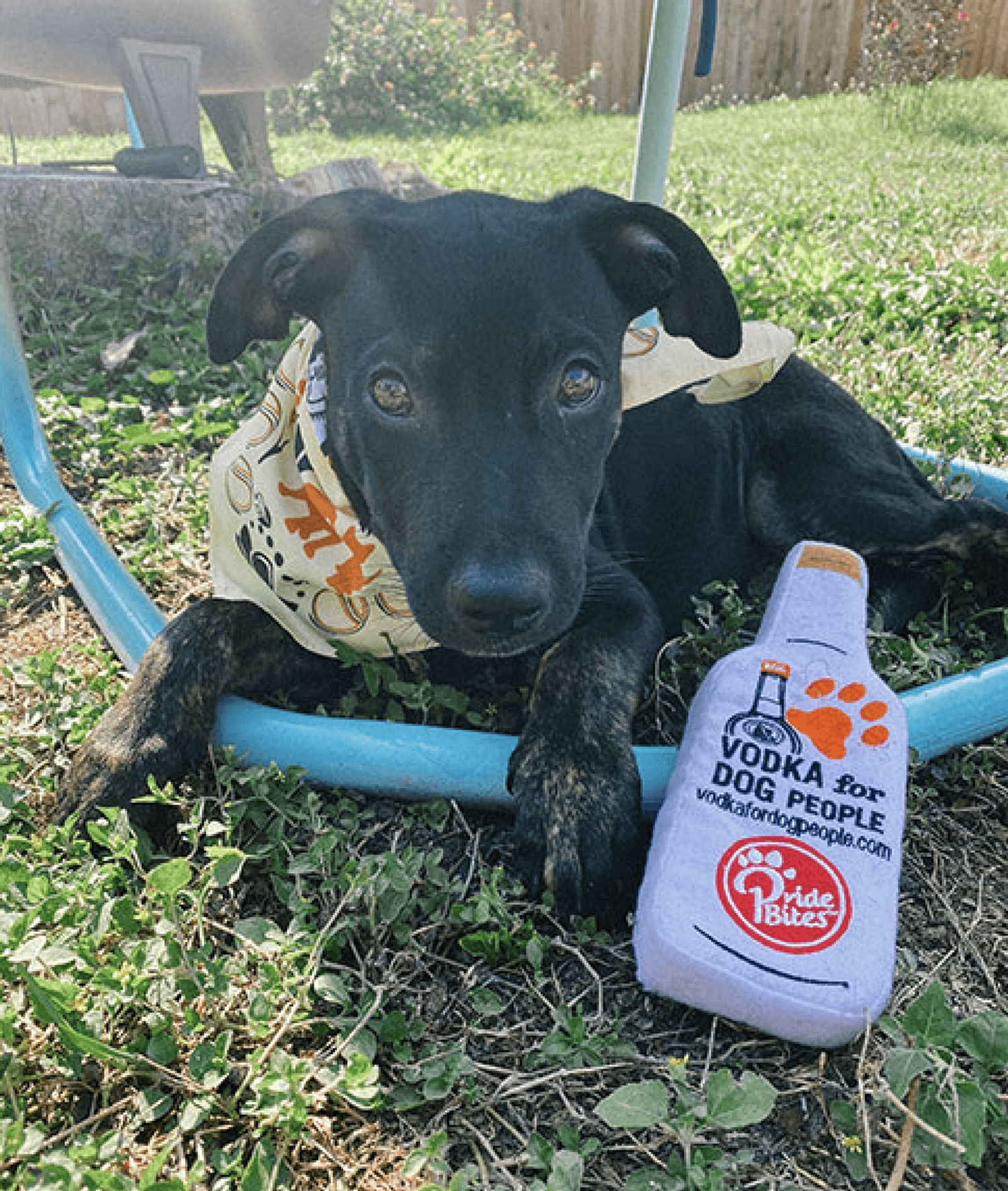 Found abandoned at the Tito's distillery, this little pup needed a lot of love and a safe place to call home. Good thing Team Tito's member Daniela was on the lookout for a best furriend for her senior dog Bella. With a trip to the Shack and a sprinkle of stardust, Shiner made his way into the family. Now, Bella's little brother looks more like her furry shadow and doesn't leave her side...unless he's under Mom's desk napping with all four paws sticking straight up in the air.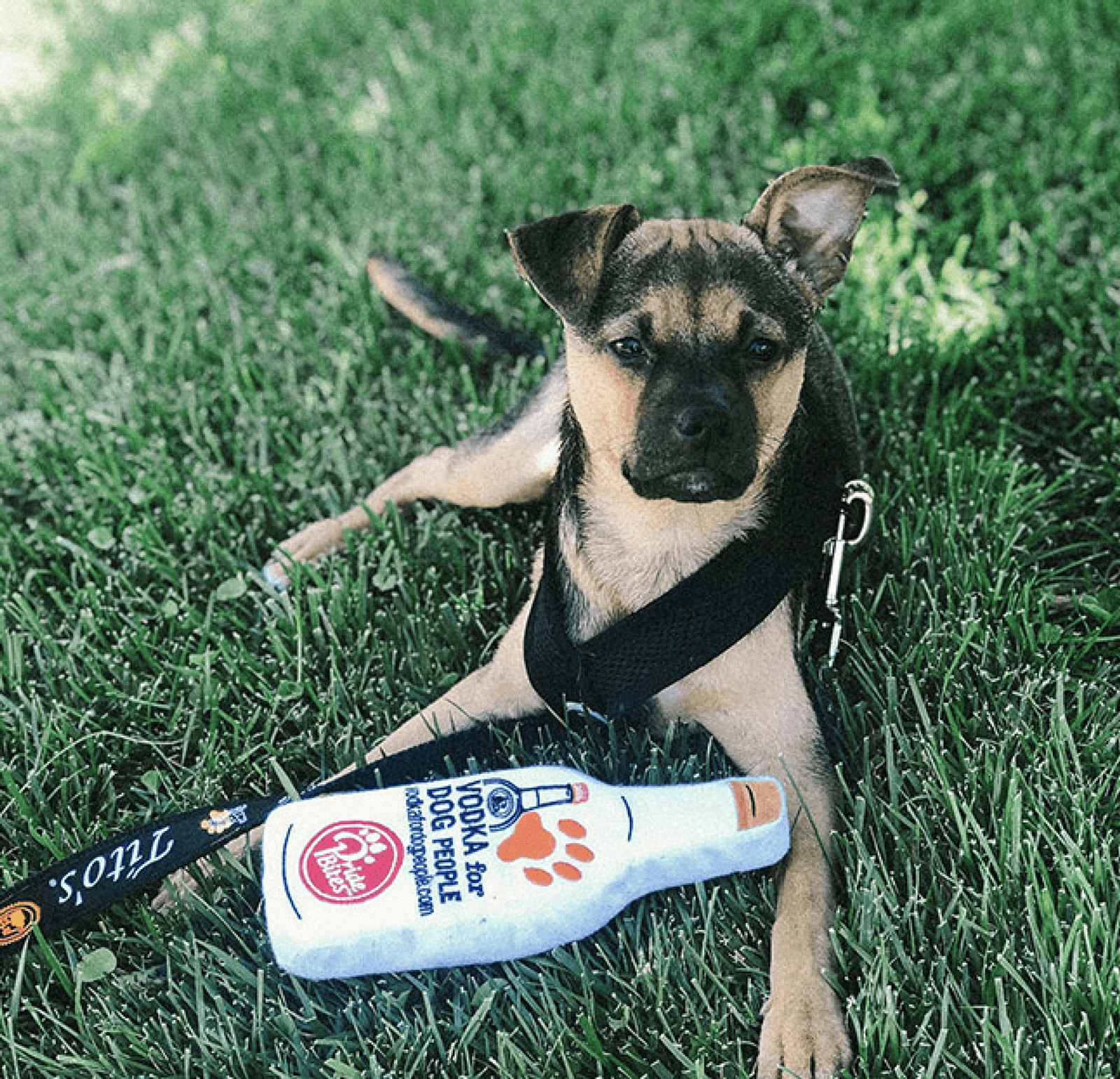 L is for the way he looks at you, O is for the Tito's Dog Toy he chews, U…wait is this how the song goes? Team Tito's member Brandy was ready to adopt a new best furriend when she saw a photo of little Louie, and let's just say it was love at first Instagram post. Now, Brandy can't wait to see her pup grow...a little bigger than his toys.
It's a bird, it's a plane...no it's a pup named Pancho with a particular power. Team Tito's member Amber wasn't pupared for a super pooch who can jump full circle with all four legs in the air, but she couldn't be happier. And when he's not soaring to and fro, he's chasing after his furravorite Tito's toy...about 30 times a day. Maybe it's time for Mom to grab a cocktail.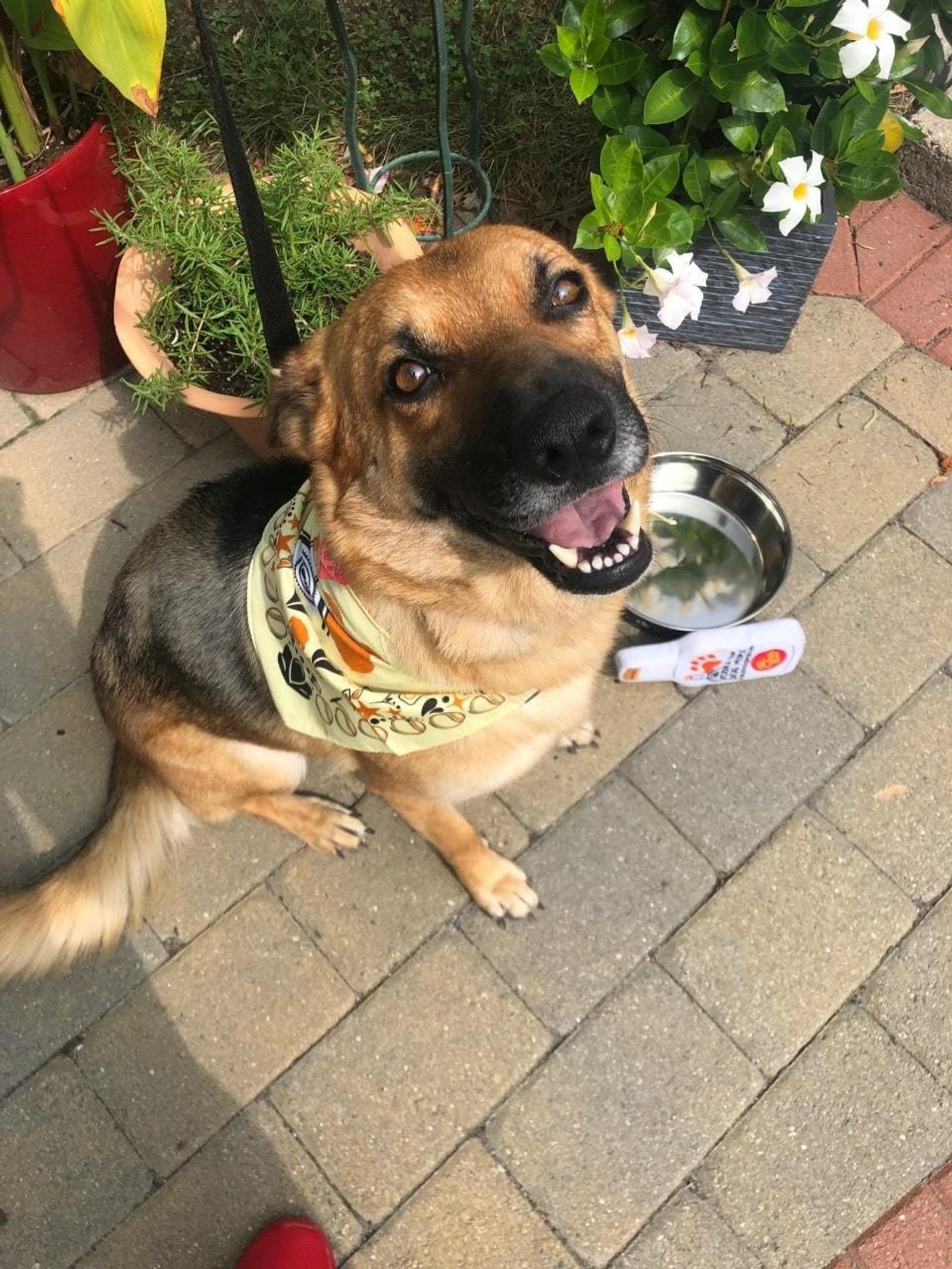 Lulu had a ruff start, but when Team Tito's member Nick grabbed a leash and the pair took a walk around the block, this cautious canine knew she had found her pawfect person. Little Lulu hopped right in his car and they hit the road to start their story. Now, this shy girl is coming out of her shell...but would still prefer new friends keep their paws to themselves.