Here at Tito's Handmade Vodka, we couldn't do what we do without our canine counterparts, and this January we're taking the time to celebrate one of our pawfect pups.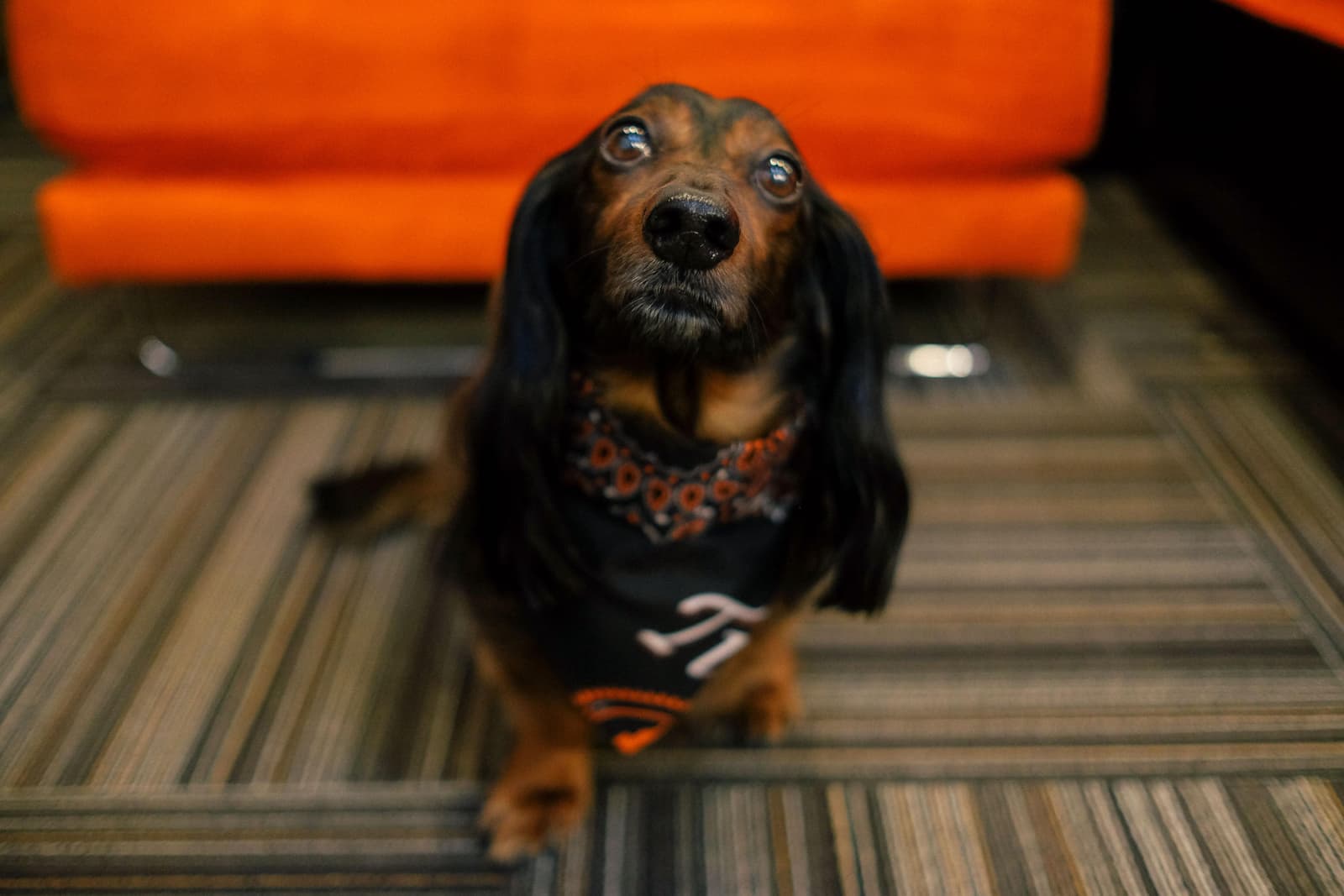 As a part of our "Co-Woofer of the Month" series, we sat down with the hip and furriendly Snozzberry for an exclusive interview.
Snozzberry is a 9-and-a-half-year-old Standard Long-Haired Dachshund who was adopted at the age of 5, and grew up in Brooklyn, New York before making his big move to Austin, Texas. He's the fur son of our Trade Marketing Specialist, Max Tuma, and likes to prance around the Tito's office to show off his stylish fur coat.
So you can get to know our co-woofer Snozzberry, we asked him a few questions. Here's what he has to say.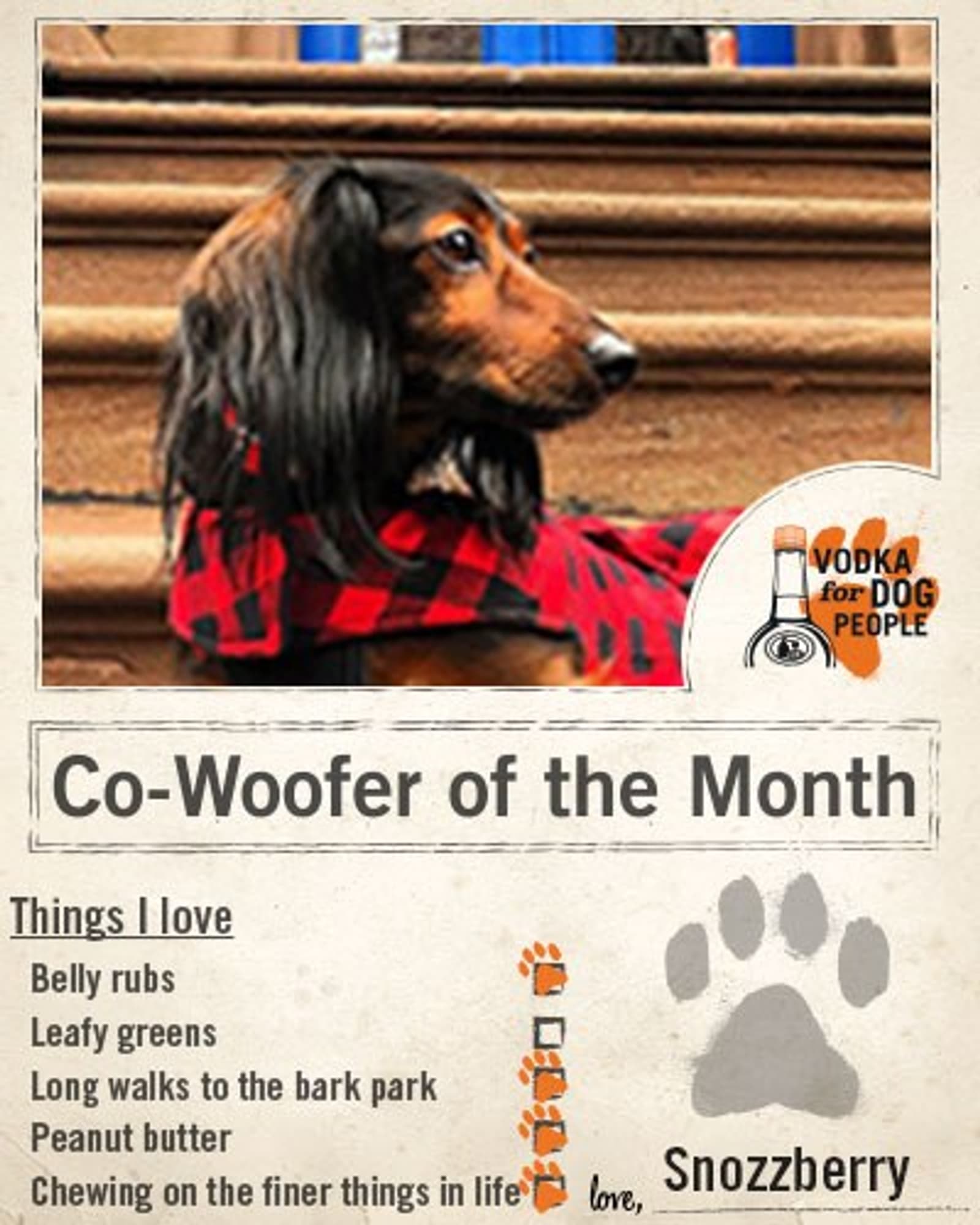 How would you describe yourself?
I'm the kindest, goodest boy; plain and simple.
What is your favorite thing to do at the office when everyone is working?
Chew on bones, nap during meetings, and sneak off for scritches and noggin pats.
Who is your favorite artist?
I admire Mark Ruff-ko's abstract expressionism, but I do have a soft spot for Ruff-ael's Renaissance work.