Our Tito's Handmade Vodka co-woofers put a smile on our faces every day, and because we couldn't do what we do without them, we're taking the time to honor one of our pawfect pups.
This October, we're continuing our "Co-Woofer of the Month" series with an exclusive interview with our cool fur friend, Gomez.
Gomez, also known around the office as Gomie, is an 11-year-old (or 77 in dog years) Boston Terrier. Gomez is the fur child of our Director of Philanthropic Programming, Zack Flores, and has been receiving back scratches and stinking up the office for over three years.
So you can get to know our co-woofer Gomez, we asked him a few fun questions to hear what he has to say.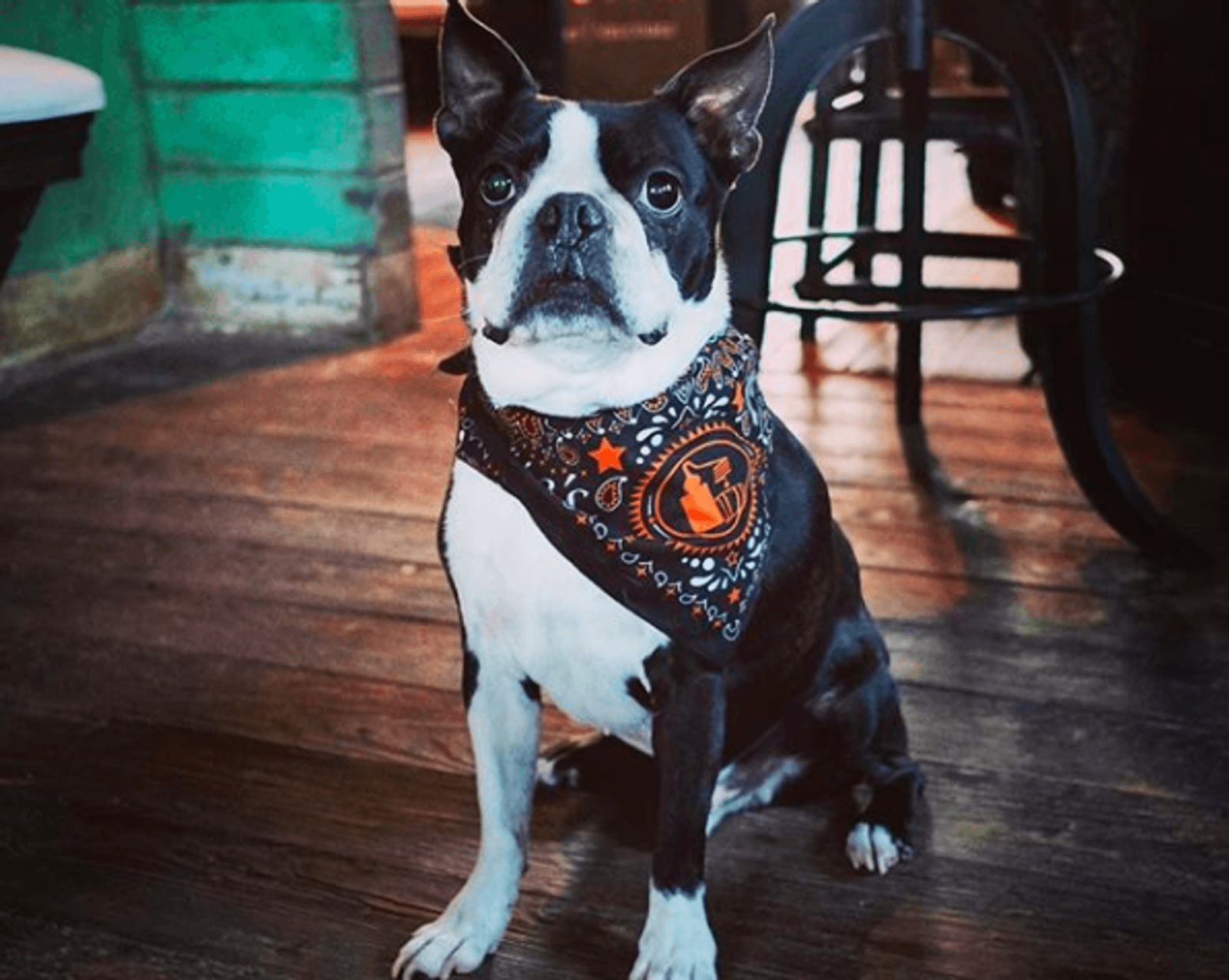 How did you know Zack was the pawfect parent for you?
I knew Zack was going to be my best friend when he showed up and immediately started rubbing my belly. I remember him walking to the other side of the room and I followed him to let him know he wasn't done rubbing my belly.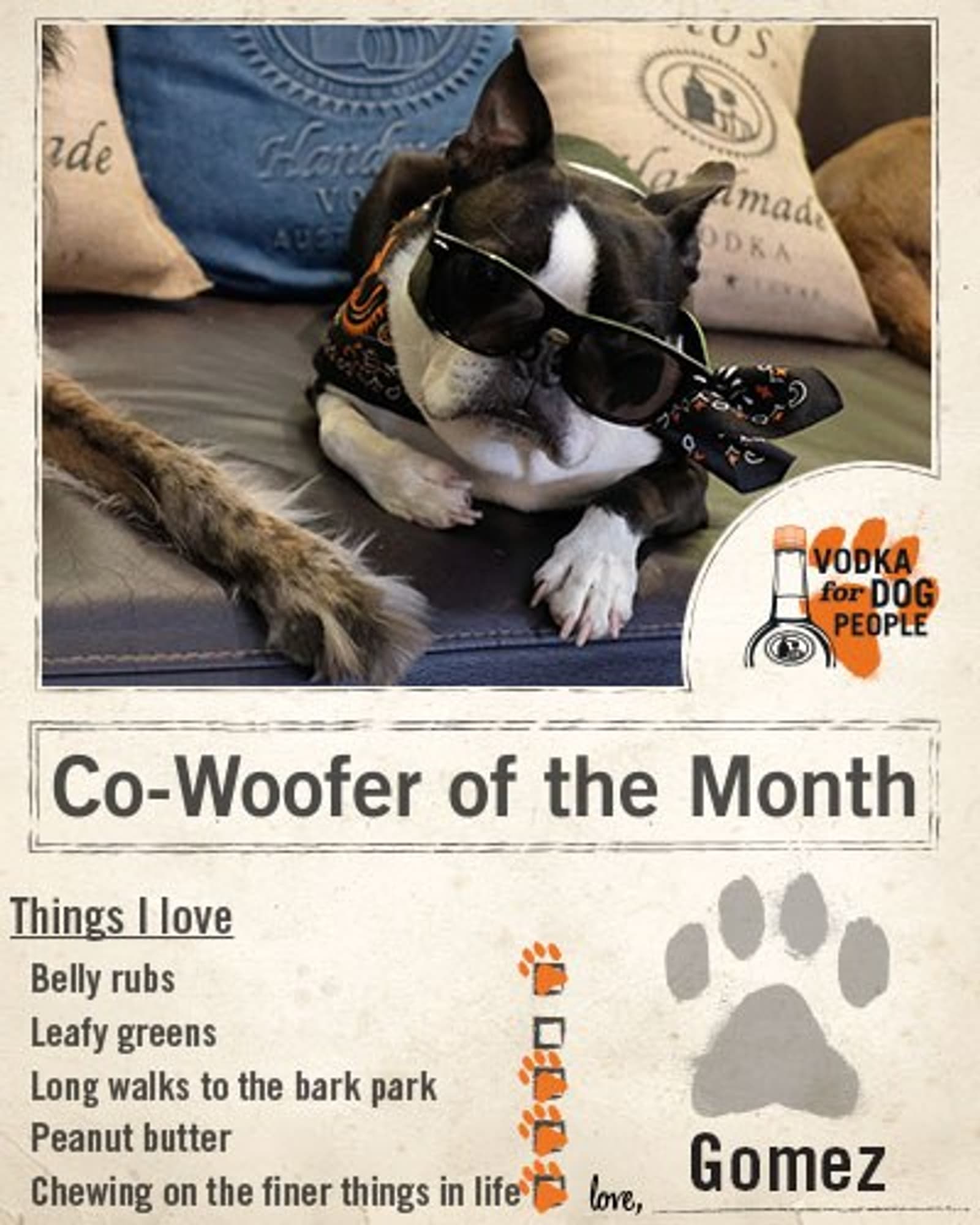 What is your favorite thing to do at the office when everyone is working?
I'm always napping while dad and his friends are working; otherwise, I wander around for treats and butt scratches.
What do you like to do in your spare time?

When I'm not at work, I love swimming and paddle boarding. Dad took me to the river when I was a pup and I've loved the water ever since.
What is your best trait?
I'm super loyal and really weird which makes for a fun combination. I'm pretty good at making people laugh.
What is your favorite food?
Tacos. Dad and I share tacos all the time.
Who is your favorite artist?
We have a lot of pieces from one of our favorite local Austin artists, Xavier Schipani.