Deck the halls (and your dogs) with ugly sweaters. The season to raise spirits is finally here, so show your friends (human and furry) some howliday cheer.
Picture the perfect holiday party. Did it have Tito's and dogs? Ours too.

Time to throw on your ugly sweater, put a matching one on your canine companion, and gather your friends (people and pups) for a seasonal soiree we affectionately call "The Ugly Sweater Party." Maybe it's the sweater...or the puppy love...or the cocktails, but this kind of howliday pawty is guaranteed to leave you feeling all warm and fuzzy.
From White Elephant with a tail-waggin' twist to a toy drive for dogs who need a little extra holiday spirit this season, just grab some Tito's (plus a water bowl or two) and get ready for a holly, jolly good time.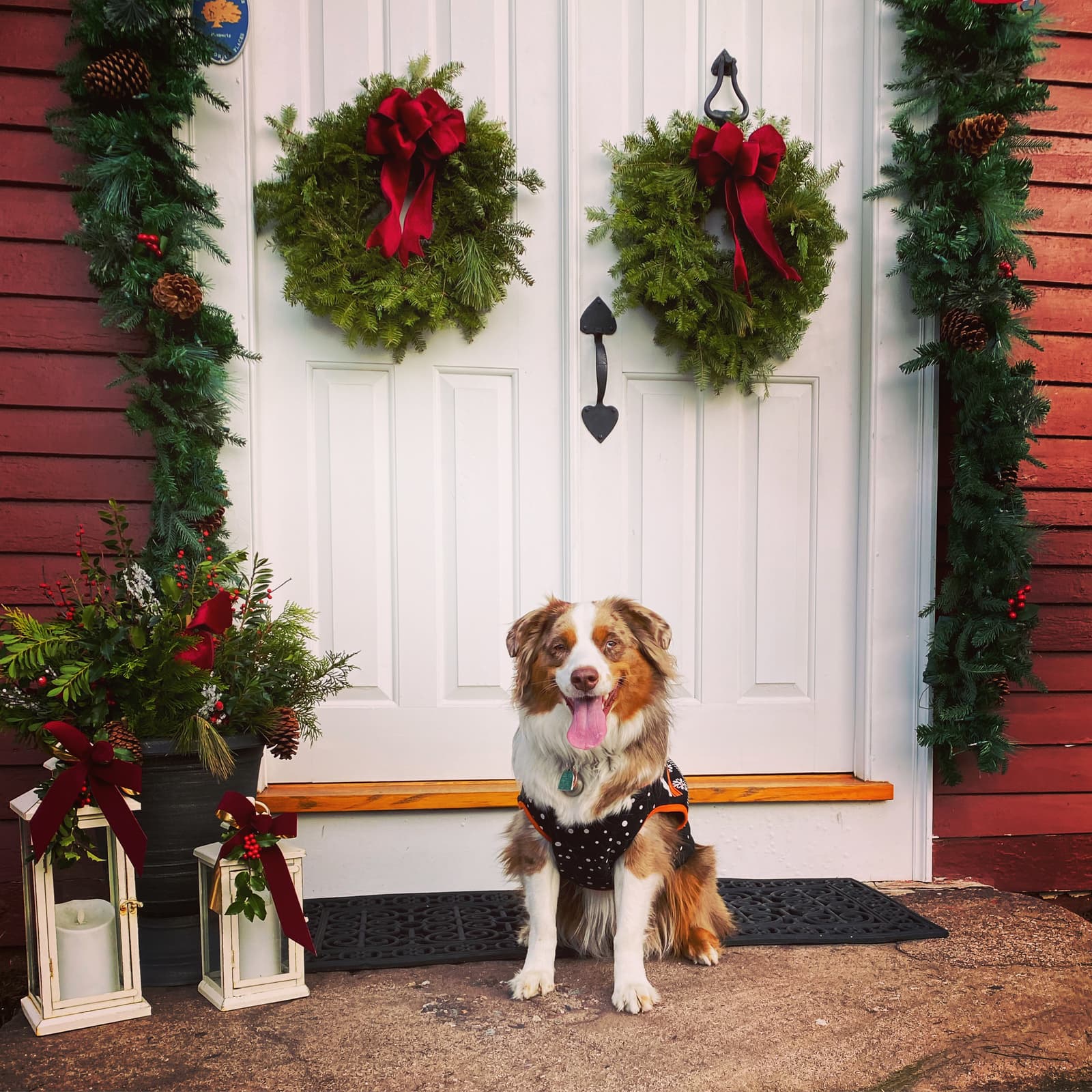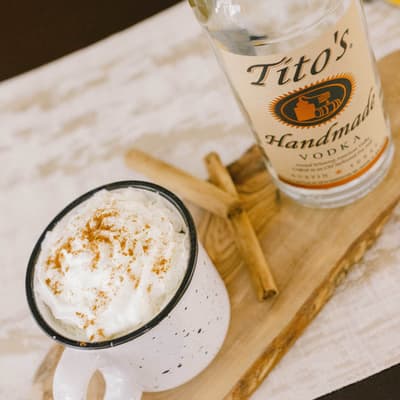 Chocolate for the pawrent, whipped cream for the pup.
Make It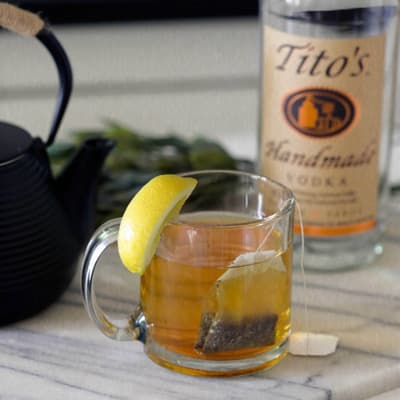 Well, hot dog, that's tasty.
Make It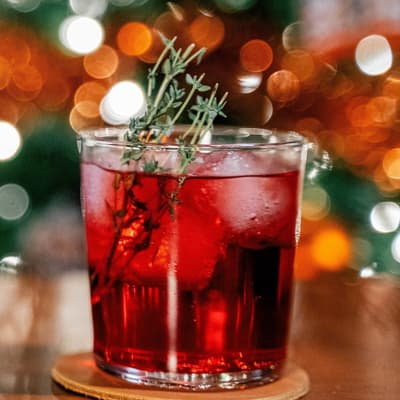 A howliday pawty must-have.
Make It
Shop Now and Give Back
Dress Pup for the Pawty
Before you head out for your howliday festivities, prepare you and your plus one with a matching set. Seriously, you and your dog are in matching sweaters. There will never be a better moment. Trust us.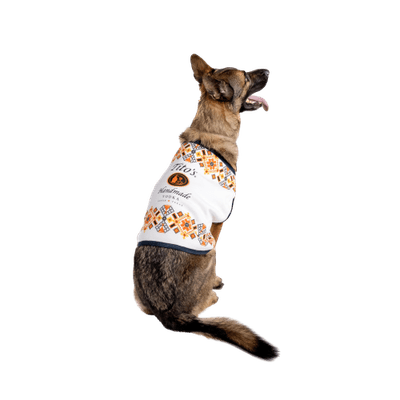 A Tail-Waggin' Twist to White Elephant:
Is your howliday pawty hosting a gift exchange? Let your dog in on the fun.
What is White Elephant exactly? It's simple. Just bring a gift that anyone (or pup) could enjoy, keep the tag anonymous, and then create a fun way to pass the presents out at random. When in doubt, the Tito's web store is here to serve up a little gifting inspiration.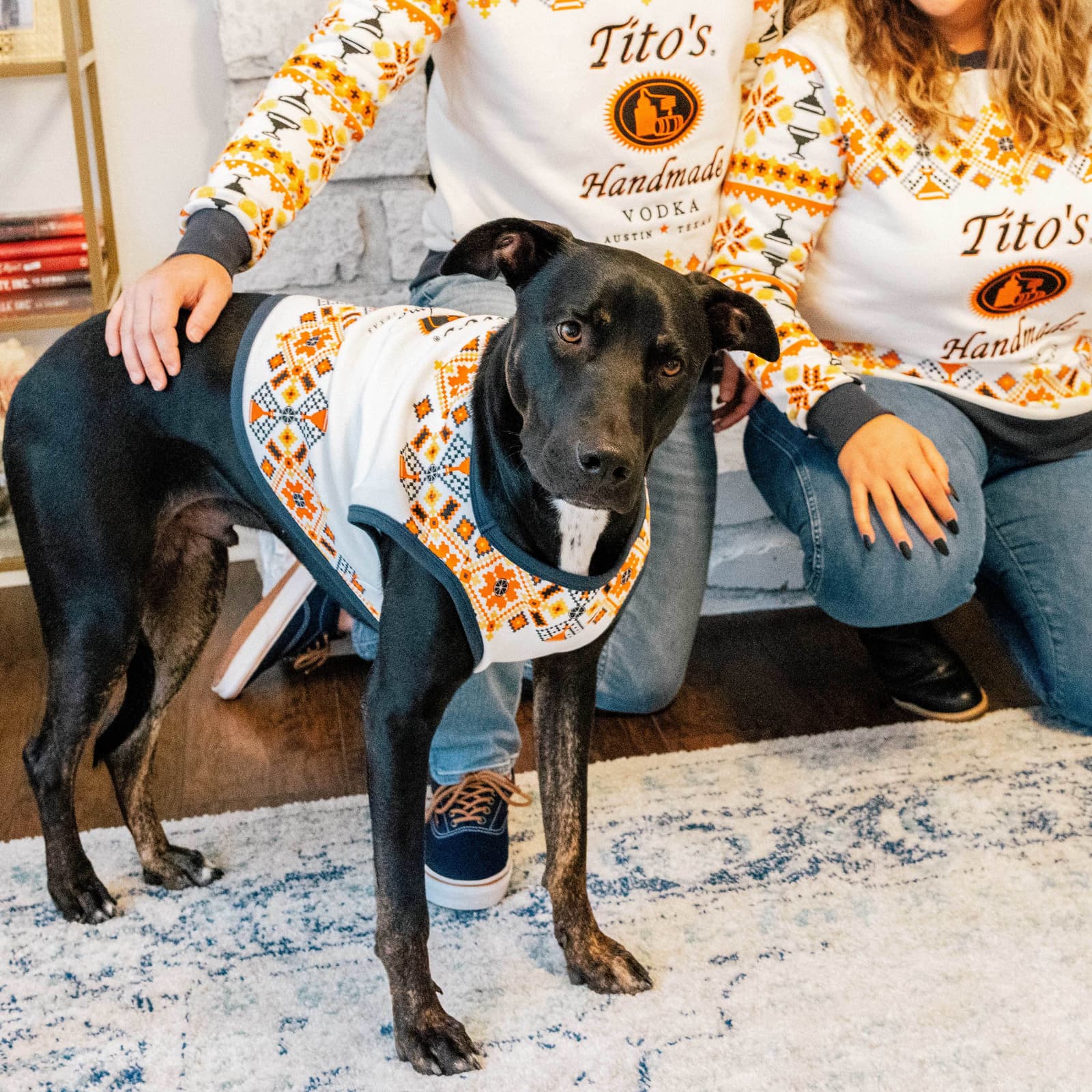 Make it Team Tito's:
If you need a little more guidance, here's Team Tito's favorite way to play.

First up, choose a gift from the White Elephant stack. Then have everyone stand in a circle, present in hand. Choose a narrator to read the poem below (feel free to add your own touches) and when a direction (left or right) is read, pass your present accordingly:
'Twas the night of the howliday pawty, when all through the place
Treats left unattended, cocktails left without a taste
Right by the entryway, a bottle left still capped
Each and every gift left still wrapped
This wasn't right, where were the crew and their pups?
Holiday spirit flowing, but no cups left to fill up!
But right then, it was heard, a bark, howl, and a yap
Even a few paws, tippy tap tippy tap
Were those carolers? No, that couldn't be right
This music was different, and left quite the sight
Doggos galore singing their own special tune
Rightfully showing off skills and howling right at the moon
In the spirit of the season, left are the folks (and pups) we hold dear
Now, right back inside, the good stuff is near.
Wait, we're not done.

Hand your gift to the person directly across from you, then open your gift!
---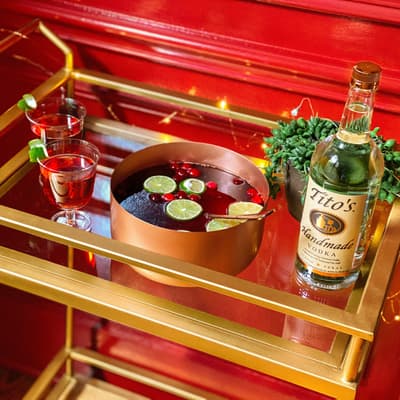 Time to doggy paddle your way to the beach.
Make It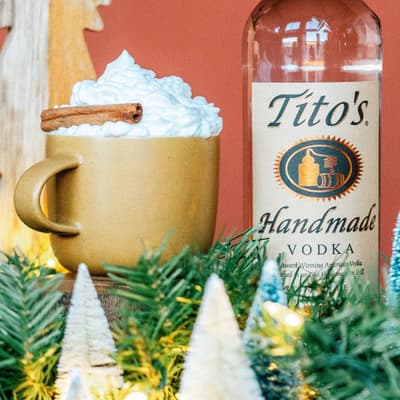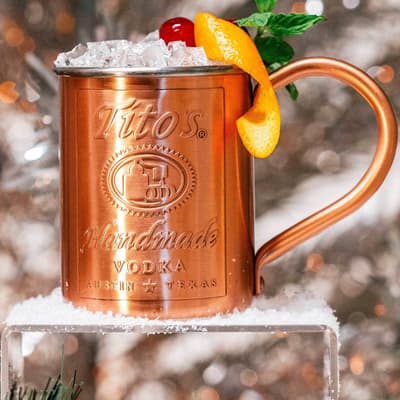 Dogs Make A Difference:

From the very start, Vodka for Dog People has teamed up with nonprofits around the world to help pets in need and the families who love them.
Do your part and make a difference. When you send your holiday pawty invite, suggest a toy donation to your local animal-related nonprofit with the RSVP. Even four-legged friends need their spirits raised during the holiday season and a new or slightly used toy, treat, or howliday sweater is the pawfect way to keep their spirits bright.
Dogs, drinks, and doing good. We'll cheers to that.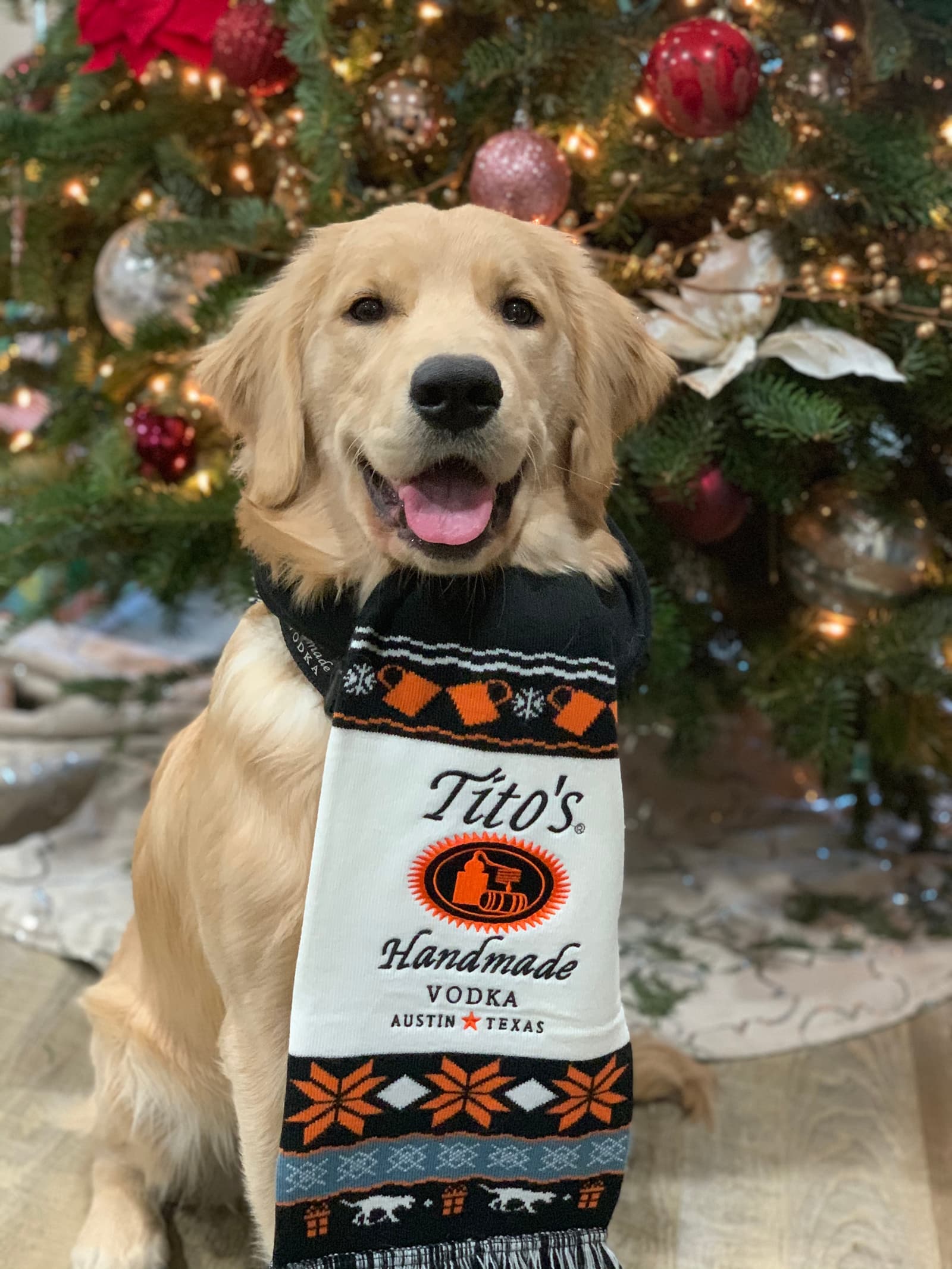 At Tito's Handmade Vodka, dogs are part of our story. Since we started, strays have found their way to the distillery. We feed them, get them healthy, and someone here always falls in love and brings them home. They showed up and set the tone for us early on, and we're inspired to help them in every way we can. We're Vodka for Dog People.
See More