Here at Tito's Handmade Vodka, we couldn't do what we do without our canine counterparts and we're kicking off spring by celebrating one of our golden pups.
As part of our "Co-Woofer of the Month" series, we sat down for an exclusive interview with the goofy and furriendly Louie.
Louie is an almost 3-year-old (his barkday is April 19) Yellow Labrador Retriever living the life in Austin, TX. He's the fur son and best furriend of our Trade Marketing and Merchandising Associate, Kat Milke, and has been greeting everyone around the Tito's Handmade Vodka office with excited wiggles, slobbery kisses, and a goofy grin for 9 months.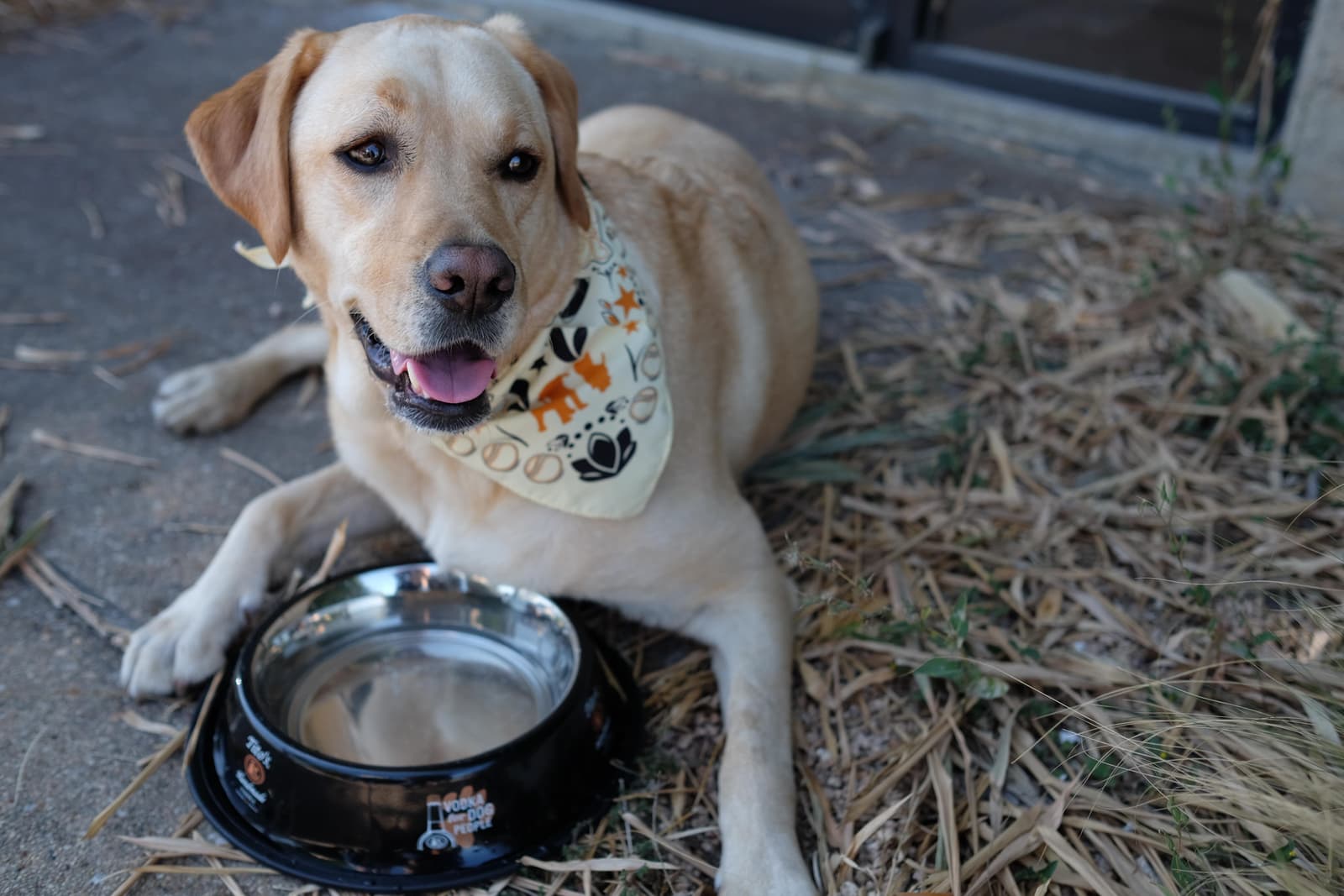 So you can get to know our co-woofer Louie, we asked him a few impawtant questions.
What is your favorite thing to do at the office while everyone is working?
"I love to take naps under mom's desk, wink at passersby, and play "Peek-a-boo" with mom to remind her I'm still there. My favorite part of the day is finding the humans who always give me yummy treats!"
What do you like to do in your spare time?

"I enjoy playing fetch until my back legs fall off, then taking a nice swim in Lady Bird Lake where I only have to use the front ones. It's very therapeutic."
What is your favorite food?
"Bananas. I think I was a monkey in another life."
What's your favorite toy?
"Wall-e the Whale. He's chunky and cuddly, just like me!"