We hit the road and headed out west to Marfa, Texas for a small getaway to soak up some stardust from that big blanket of uninterrupted sky.
El Cosmico was our perfect destination for a weekend filled with rest, relaxation, and a few campsite-side Tito's Handmade Vodka cocktails.

Inspired by the magical little town of Marfa, the West Texas sunset, the endless night sky, and the dramatic hot/cool desert climate, we created four cocktails that can be enjoyed year-round: Tito's Jasmine Green Tea, Berry Mint Lemonade, Hill Country Sunrise, and Tito's Trail Blazer.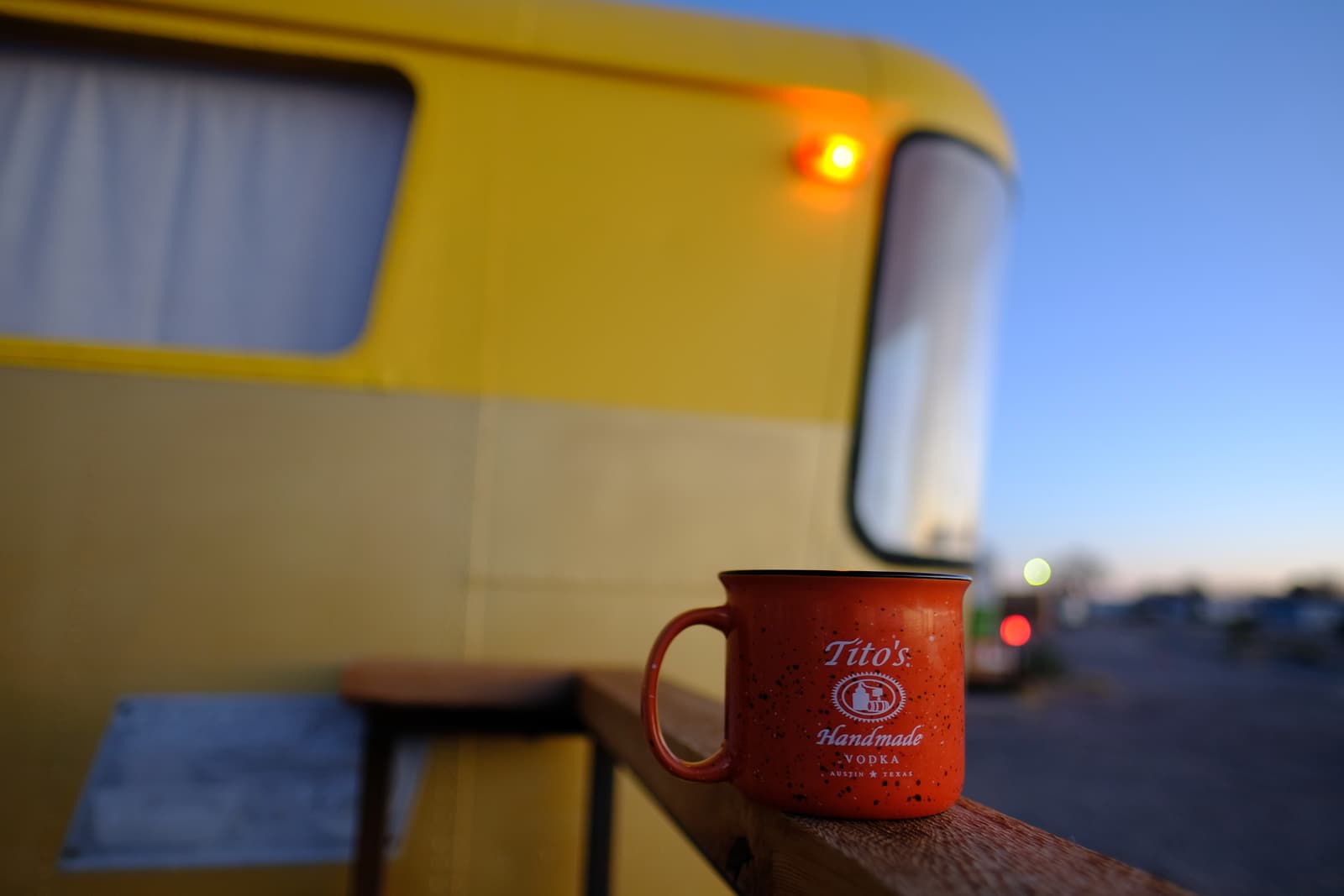 Whether you're camping, glamping, porch sitting, or imbibing in your living room, each sip might remind you a little bit of the great outdoors, that sweet Texas golden hour, and the comfort of a cozy campfire. Or it'll just be delicious, and you can create your own memories to go with it.

Next time you venture out with your tent, some firewood, and some s'more-making supplies (or you're just craving some camp vibes from your backyard), add a Tito's twist to your expedition.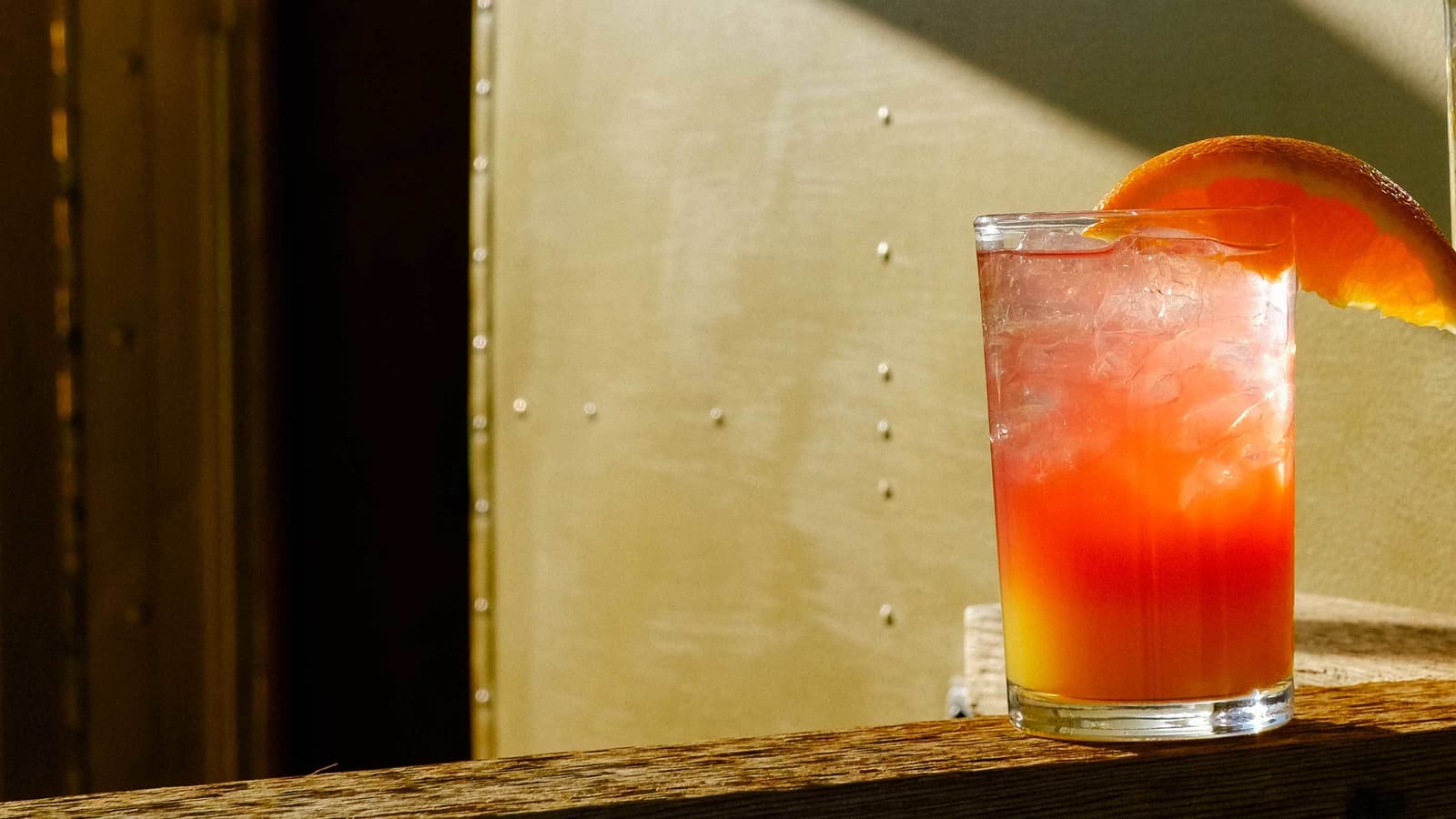 This cocktail isn't quite as beautiful as its namesake... but it's close, and it sure tastes good.
Ingredients
2 oz orange juice

2 oz cranberry juice

1 orange slice, garnish
Directions
Add all ingredients to a rocks glass over ice.

Garnish with an orange slice.
"We are all made of stardust and it wants us to do good."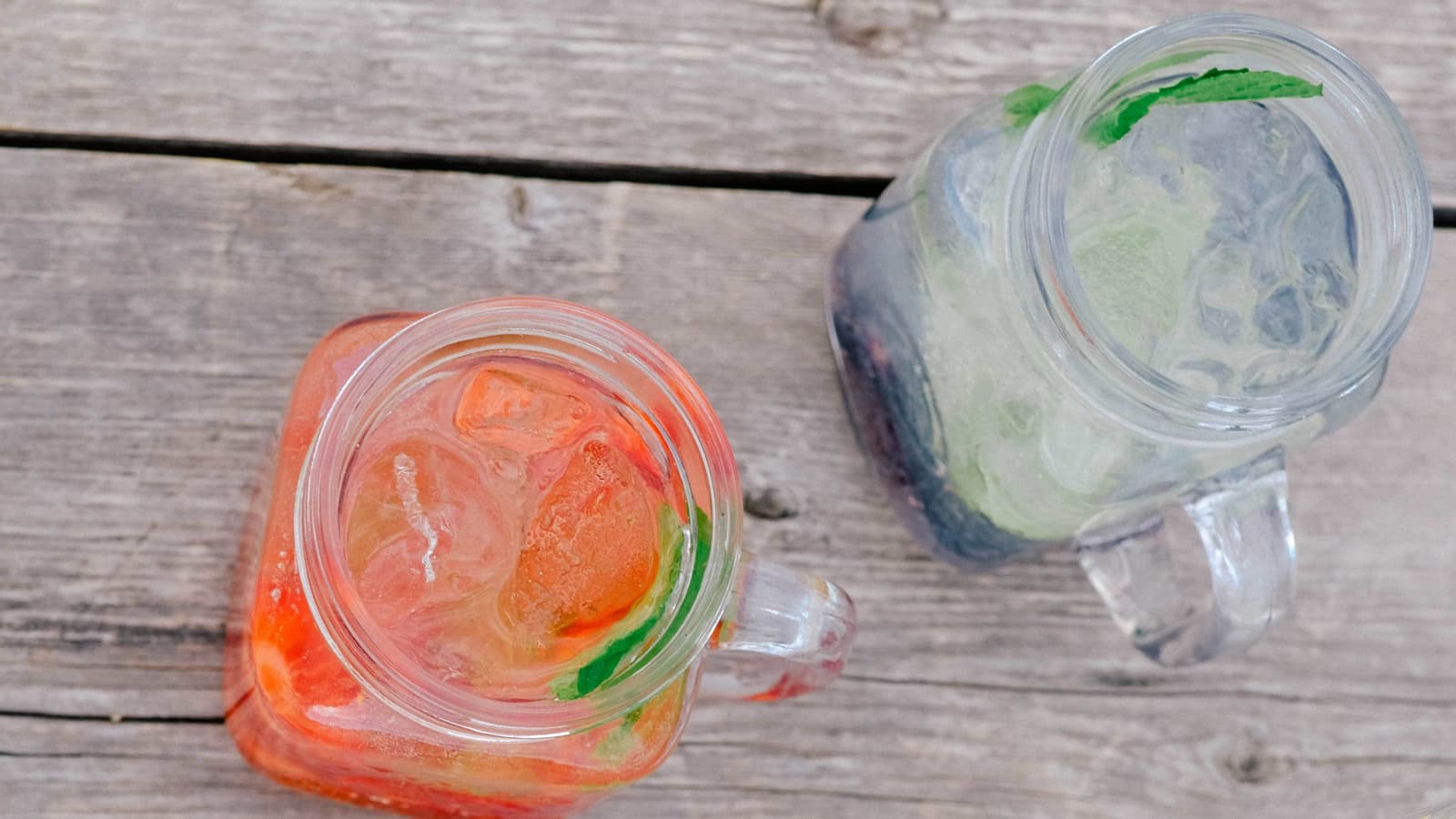 Tart and refreshing, the Tito's Berry Mint Lemonade is tasty no matter what berry you choose. Bonus points if you pick 'em yourself.
Ingredients
4 oz lemonade

1 handful strawberries or blueberries

2-4 mint leaves
Directions
Muddle berries in a Tito's Mason Jar Mug.

Roll a few mint leaves and add them to the berries.

Just add Tito's Handmade Vodka, lemonade, and ice.

Stir and garnish with any extra fruit.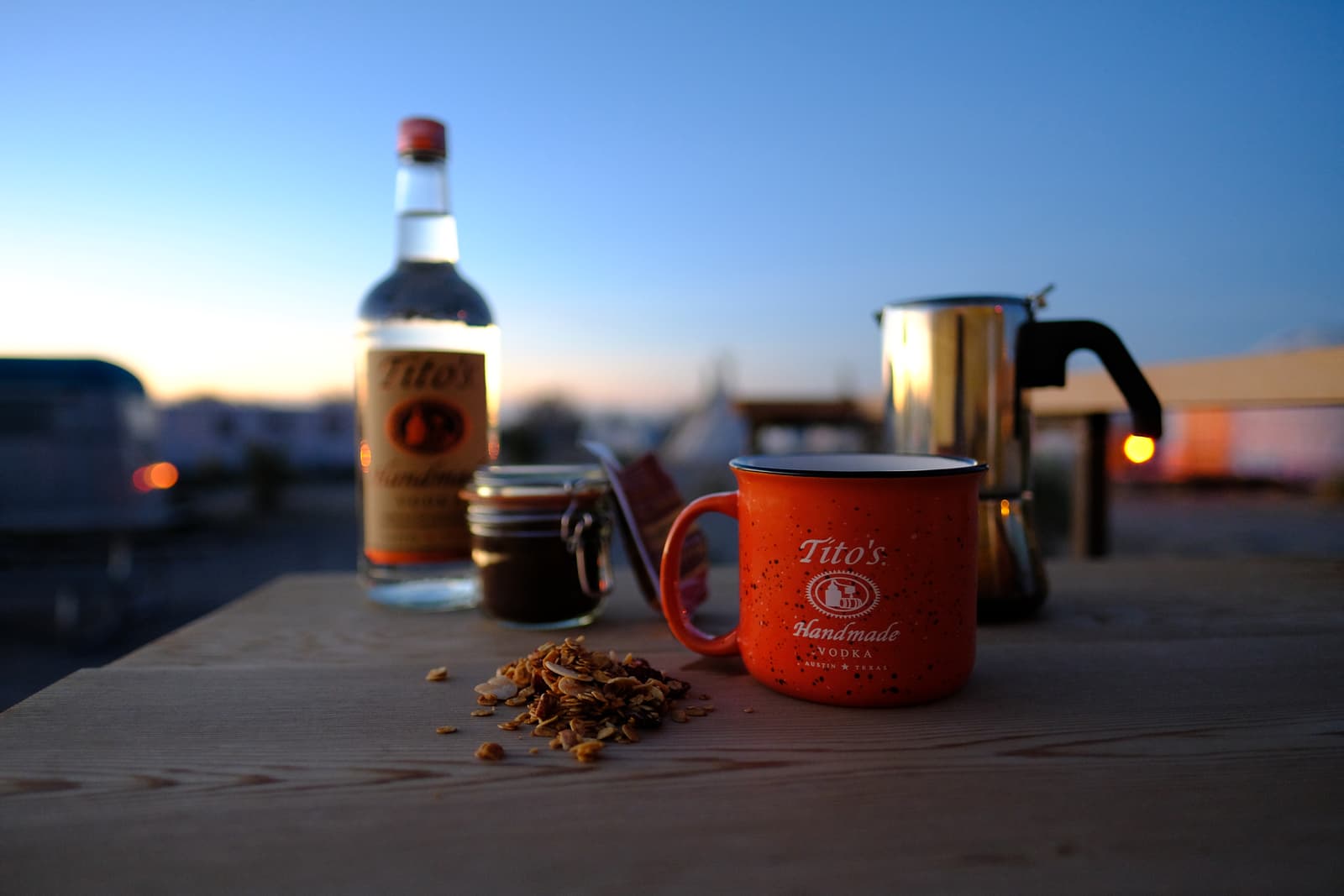 The Tito's Trail Blazer is perfect on a chilly night by a campfire or wrapped in a blanket under the starry sky. Or, sip it in the morning as you lounge around your campsite!
Ingredients
1 instant coffee packet

1 instant hot chocolate packet
Directions
Bring water to a boil and make instant hot chocolate and coffee, stir often.

Remove from heat.

Add Tito's Handmade Vodka and mixture to a mug.

Stir and enjoy warm.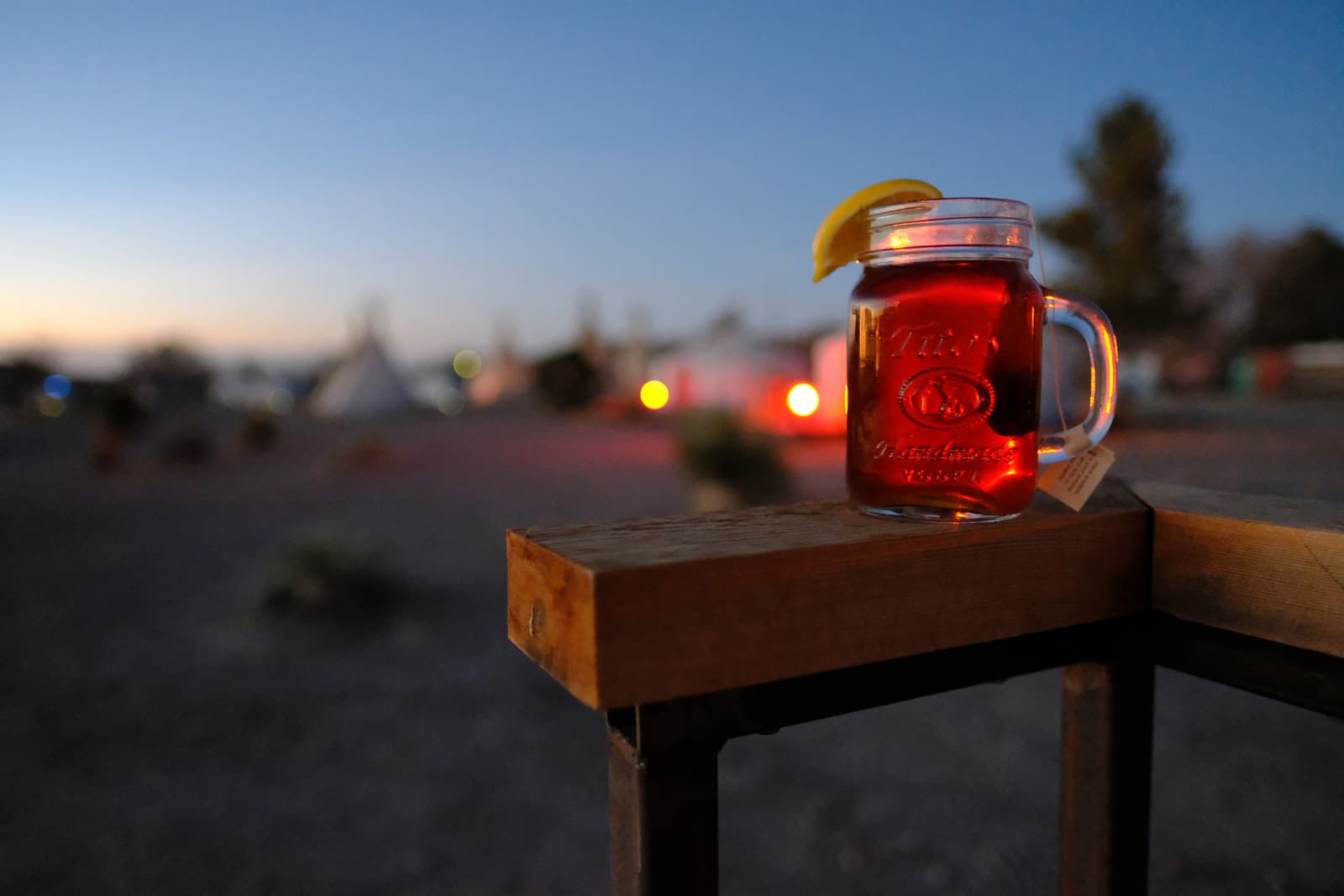 Mixed with energizing green tea, this cocktail can be enjoyed any time of the day. Pro-tip: A pre-hike pick-me-up doesn't make you a bad person (just make sure you're venturing out for an easy meander, and not a technical climb).
Ingredients
3 oz water

2 jasmine green tea bags

2 sugar cubes
Directions
Dissolve sugar cubes in boiling water.

Add tea bags and let steep.

Cool for 15 minutes.

Just add Tito's Handmade Vodka, stir, and serve over ice.