This hair of the dog has history.
Let's head back in time.
1997?
Nope. Even further.
It's 1921. A New York bar in Paris, France. A bartender by the name of Fernand Petiot grabs vodka, fresh lemon, a dusty bottle of Worcestershire, and S&P. He opens up a can of tomato juice cocktail, a nod to prohibition-era menus and the customers stopping in from overseas. Stirs it all up, takes a sip. Adds a dash of hot sauce. C'est magnifique. The Bloody Mary is born and brunch goers of the future all raise glasses in celebration.

Nowadays, we add Texas spirit to this Parisian staple (or was it New York?), adding a splash of Tito's and garnishing to our hearts' content.

Love a classic: spicy, smooth, and the crunch of a celery stalk? Or something with a kick: garlic-infused, grilled shrimp, and the heat turned all the way up? Just like eggs and bacon, Tito's Handmade Vodka is a Bloody Mary's match. So, grab your spices, stock up on those garnishes, pick up a bottle of Tito's, and serve up a glass of cocktail history.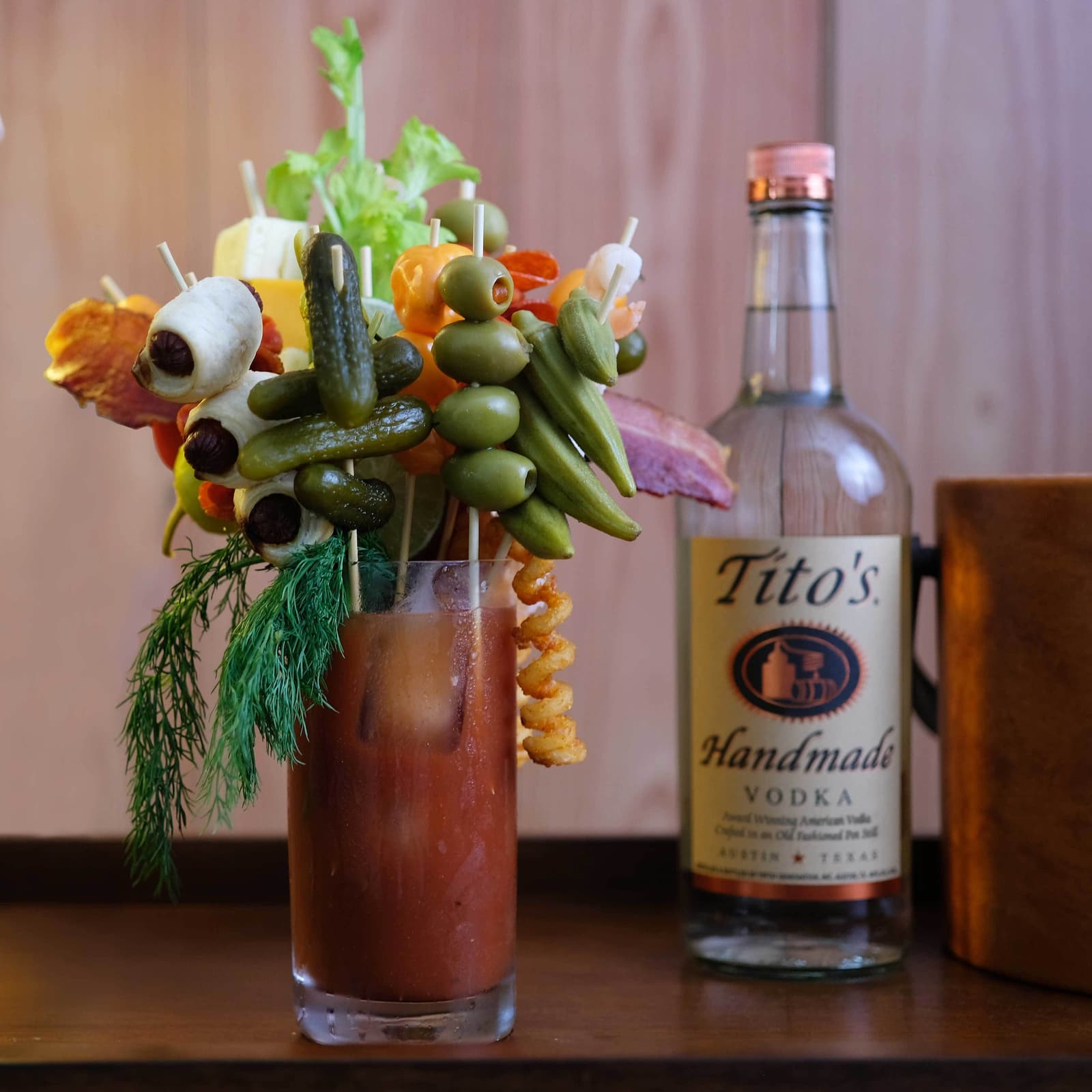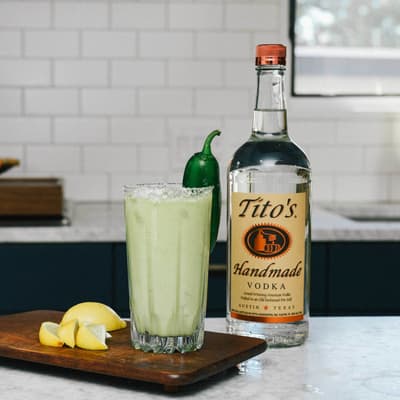 A Bloody that's gone green? Trust us on this one.
Mix It Up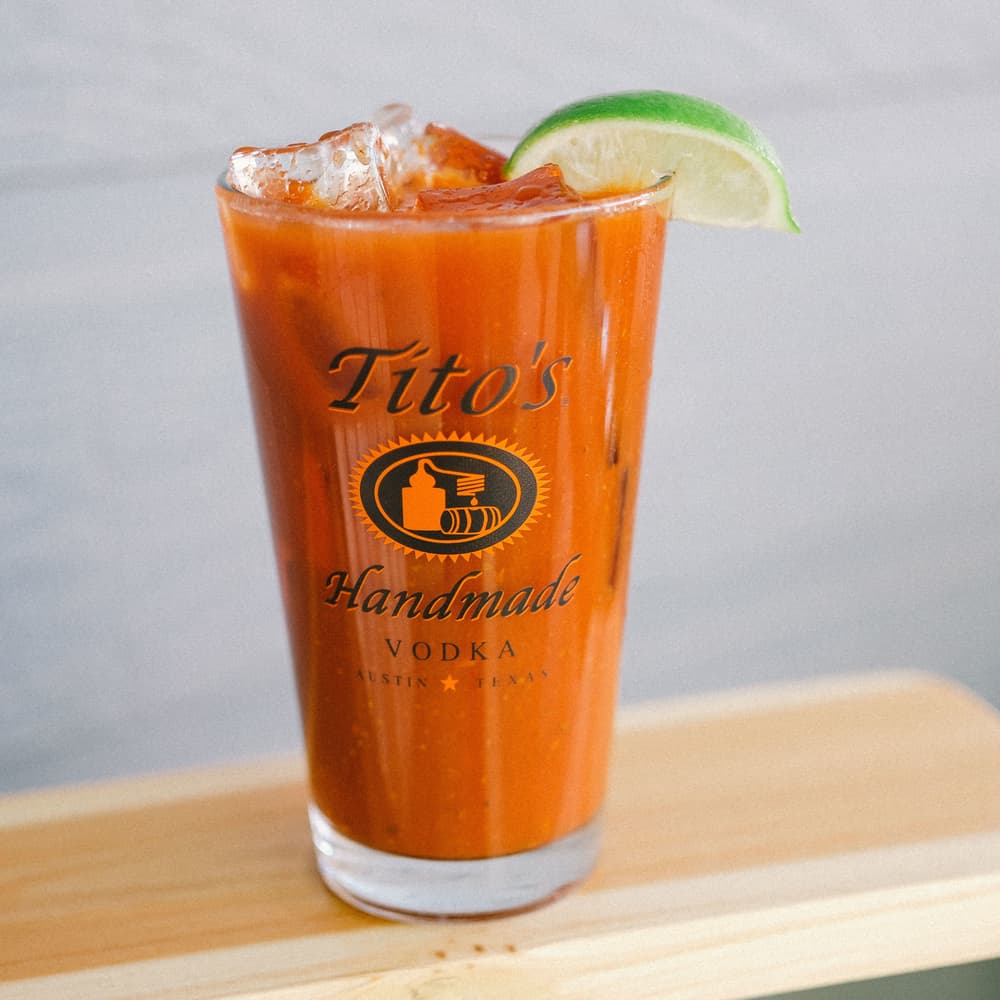 An ode to the OG with a spicy Tito's twist.
Mix It Up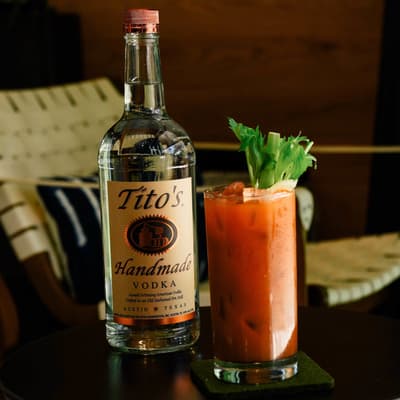 If you like a little less kick in your favorite brunch punch, turn down the heat with a cool infusion. You don't have to love spice to love a Tito's Cucumber Bloody Mary.
Mix It Up