It's game day! No matter where you're watching, answer the question on everyone's mind: Will there be Tito's?
Before your friends arrive to watch the big game, stock up on your favorite team spirit (so when they ask "will there be Tito's?" you'll know exactly what to say).
Hut, hut sip! Cheering on your favorite team is better with a crisp Tito's cocktail in hand (and enough garnishes to last through overtime). Start off with a Tito's Warm-Up while you grab your favorite spot on the couch. Then pass the bottle for a round of halftime refreshers. When the final whistle blows, toast to the winning team (hey, here's hoping).
As long as you've got your official team spirit on the roster, you'll find a reason to raise your glass high...even if the scoreboard says otherwise.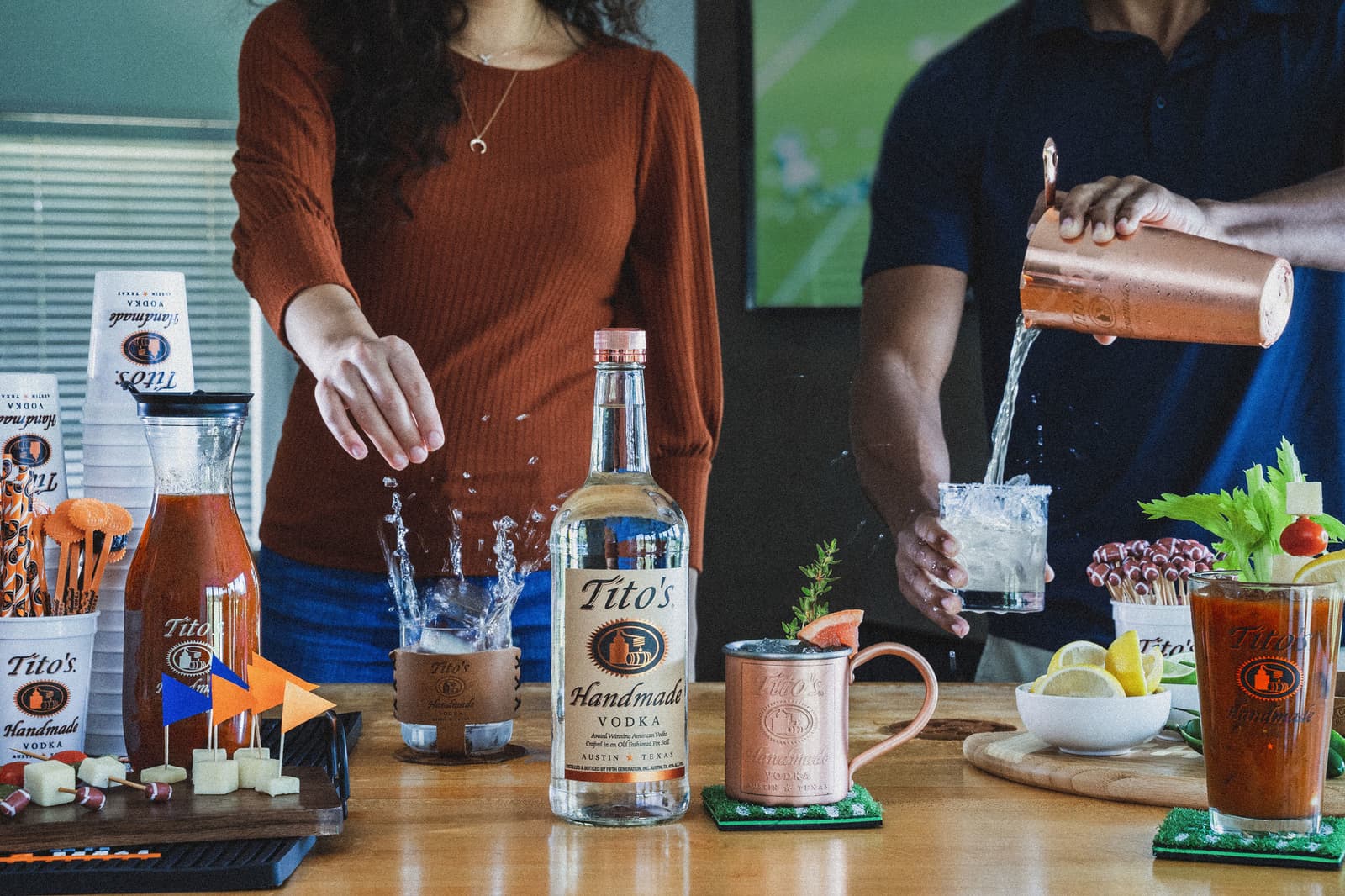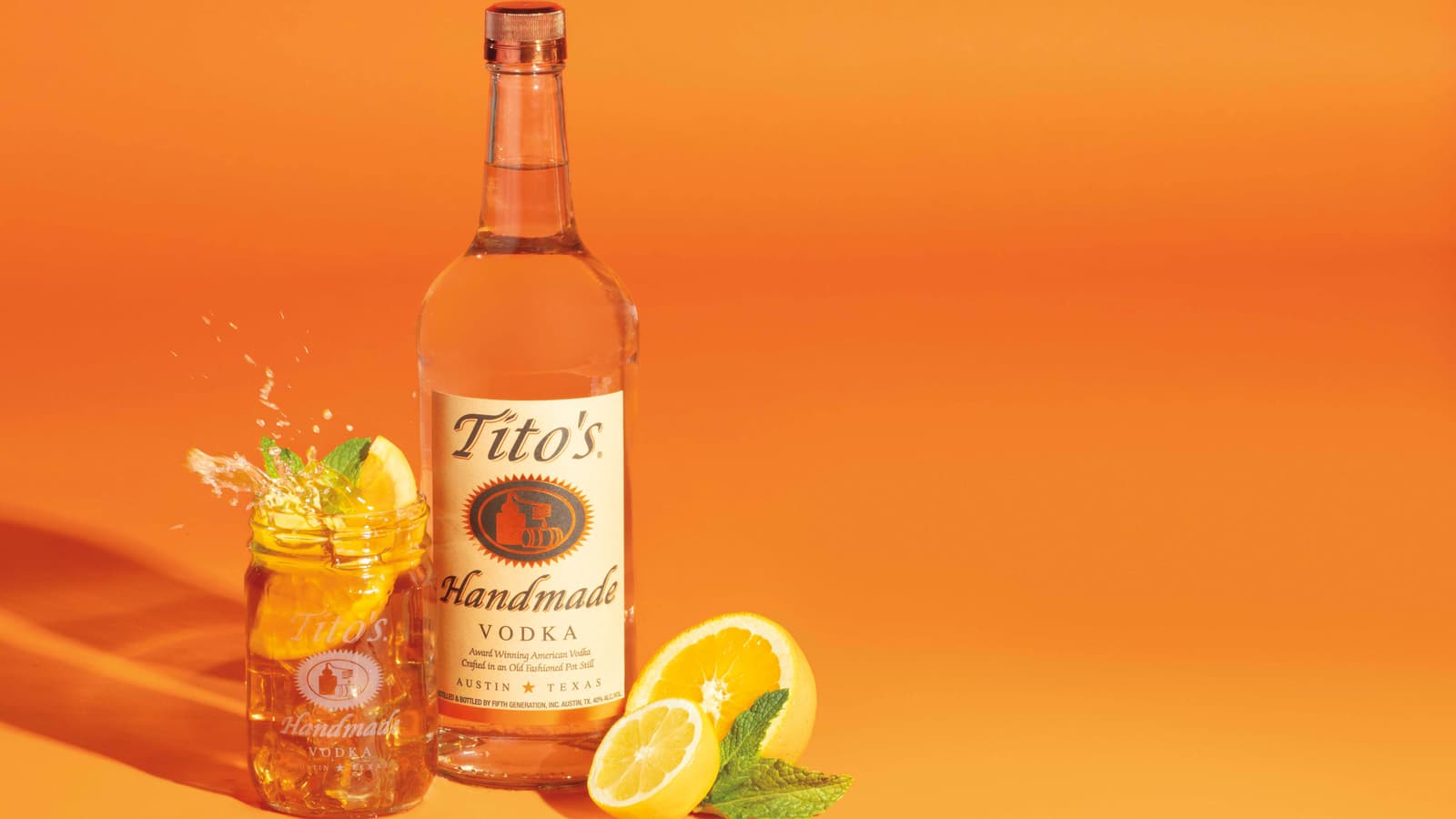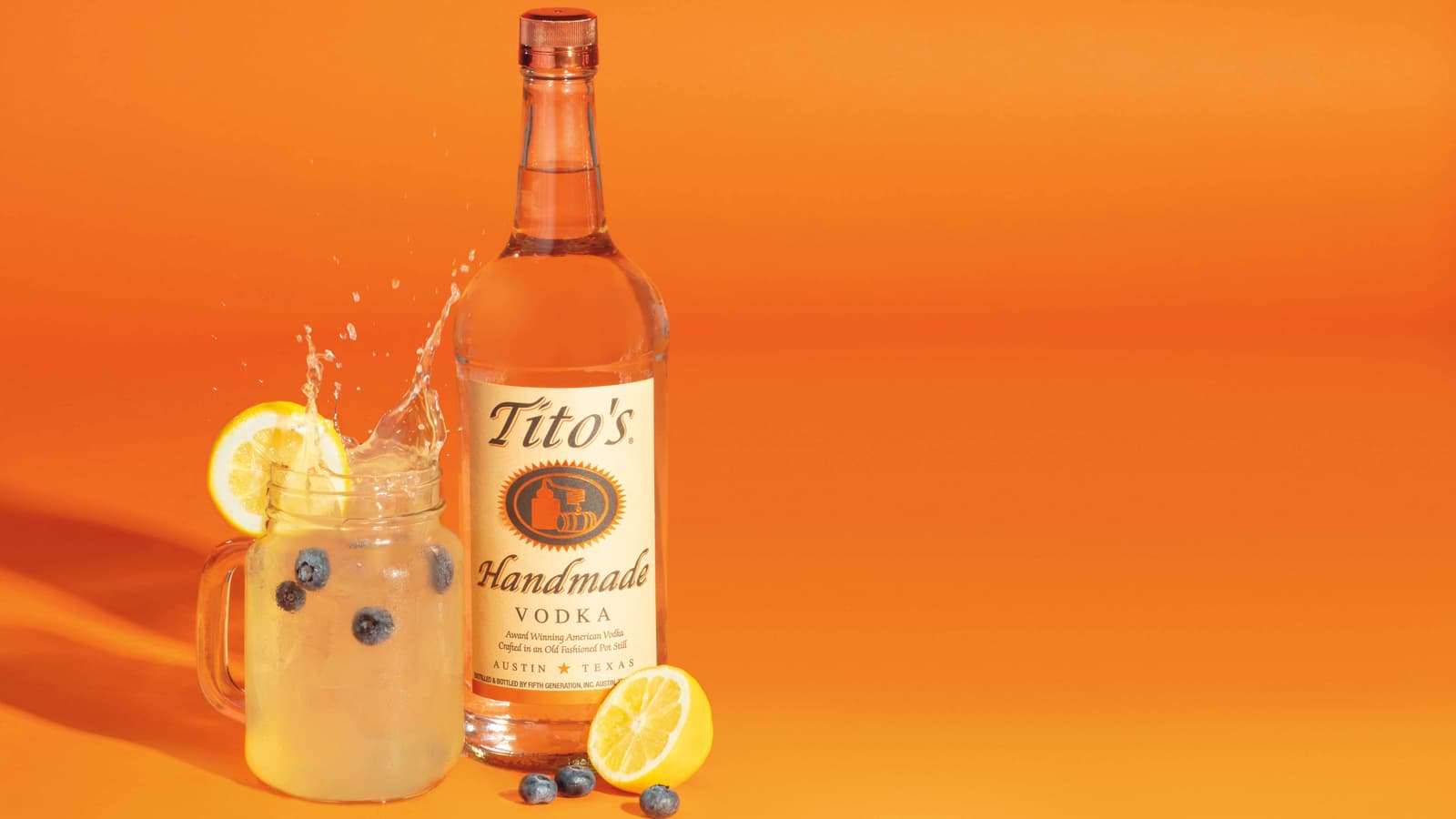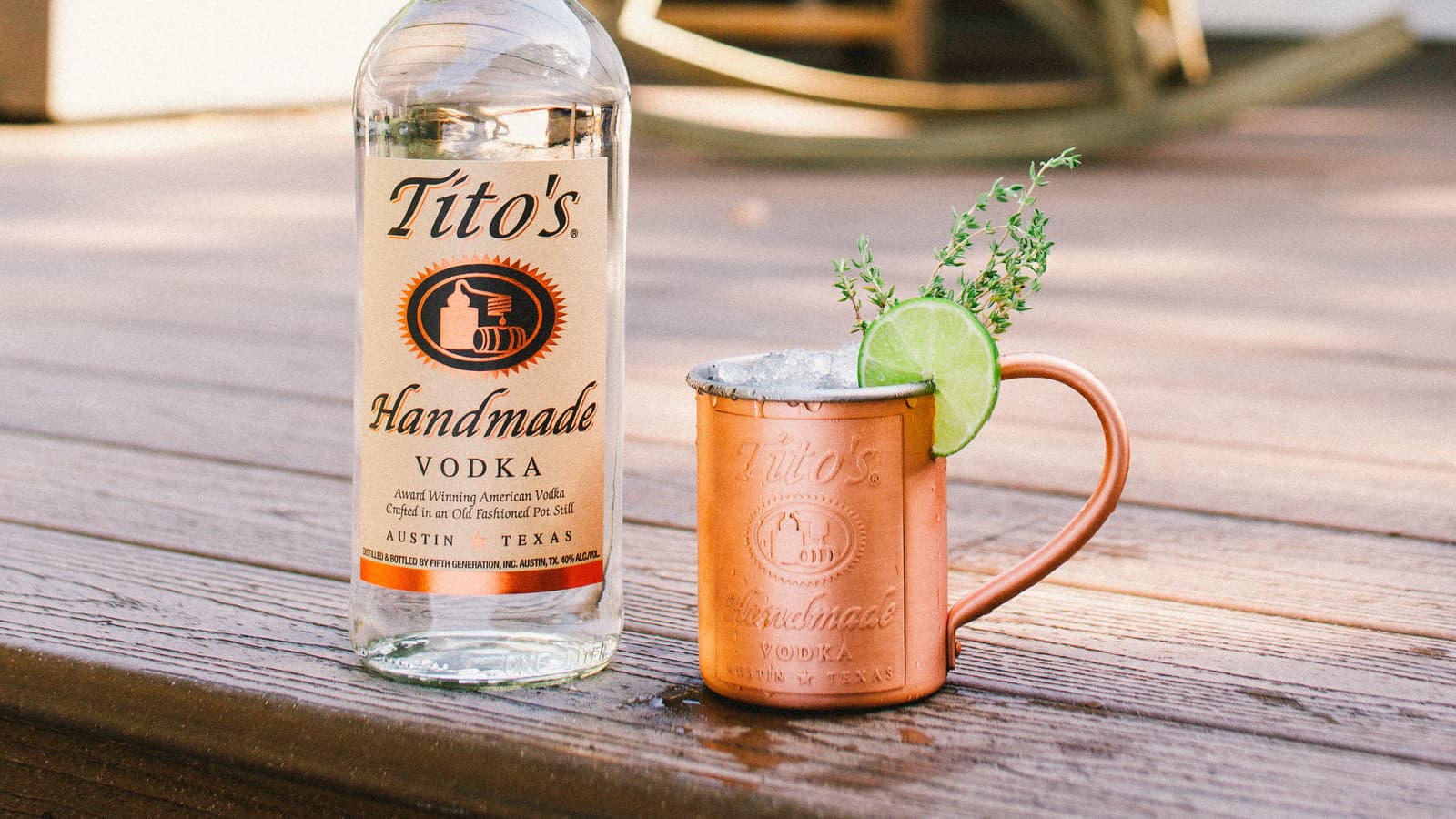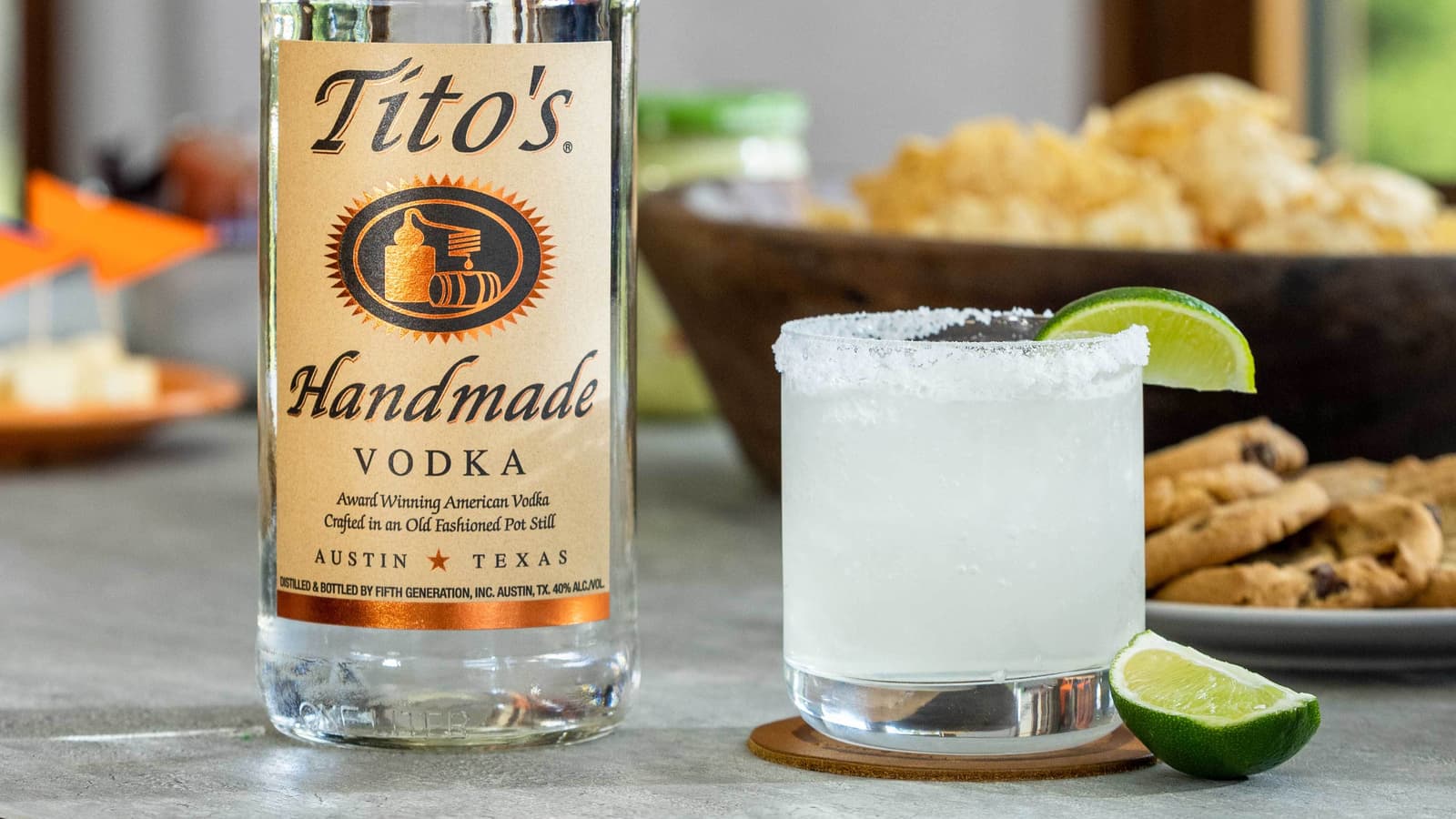 Opposing teams sharing the same couch? No need to feel salty, just pour this crowd-pleaser and you're sure to ease even the harshest scoreboard (a little salt's okay, as long as it's going on the rim).
Ingredients
1/2 oz orange liqueur

2 oz lime juice

1/4 oz agave
Directions
Add all ingredients to a shaker with ice.

Shake and strain into a glass with or without fresh ice.

Garnish with a lime slice.

Pro-Tip: If you like it salty, use a glass with a salted rim.
Smooth and refreshing with a splash of bubbles, this one's fizzy and light, pairs well with tailgate snacks, and is the perfect way to end game day…or to keep it going.
Ingredients
Directions
Just add Tito's Handmade Vodka and sparkling water to a glass with ice.


Top with a squeeze of lime.