Juicy, crisp, and fresh for fall, bite into our pear-inspired sippers and prepear to discover your new favorite cocktail.
Nothing compears to that first bite of a pearfectly ripe, juicy pear. The fruit embodies the final days of summer, but what happens when leaves start to rustle and temperatures fall? And you're left with a gifted fruit basket of less-than-ripe or over-ripe pears...?
Don't worry, we've got a drink for that, and you won't need a partridge...or a tree.
From a light and airy sipper to ward off heavy sweaters, to a sweet and spicy mule to match your autumn aesthetic, don't take this fruit off your bar cart just yet. Trust us, it pears great with Tito's.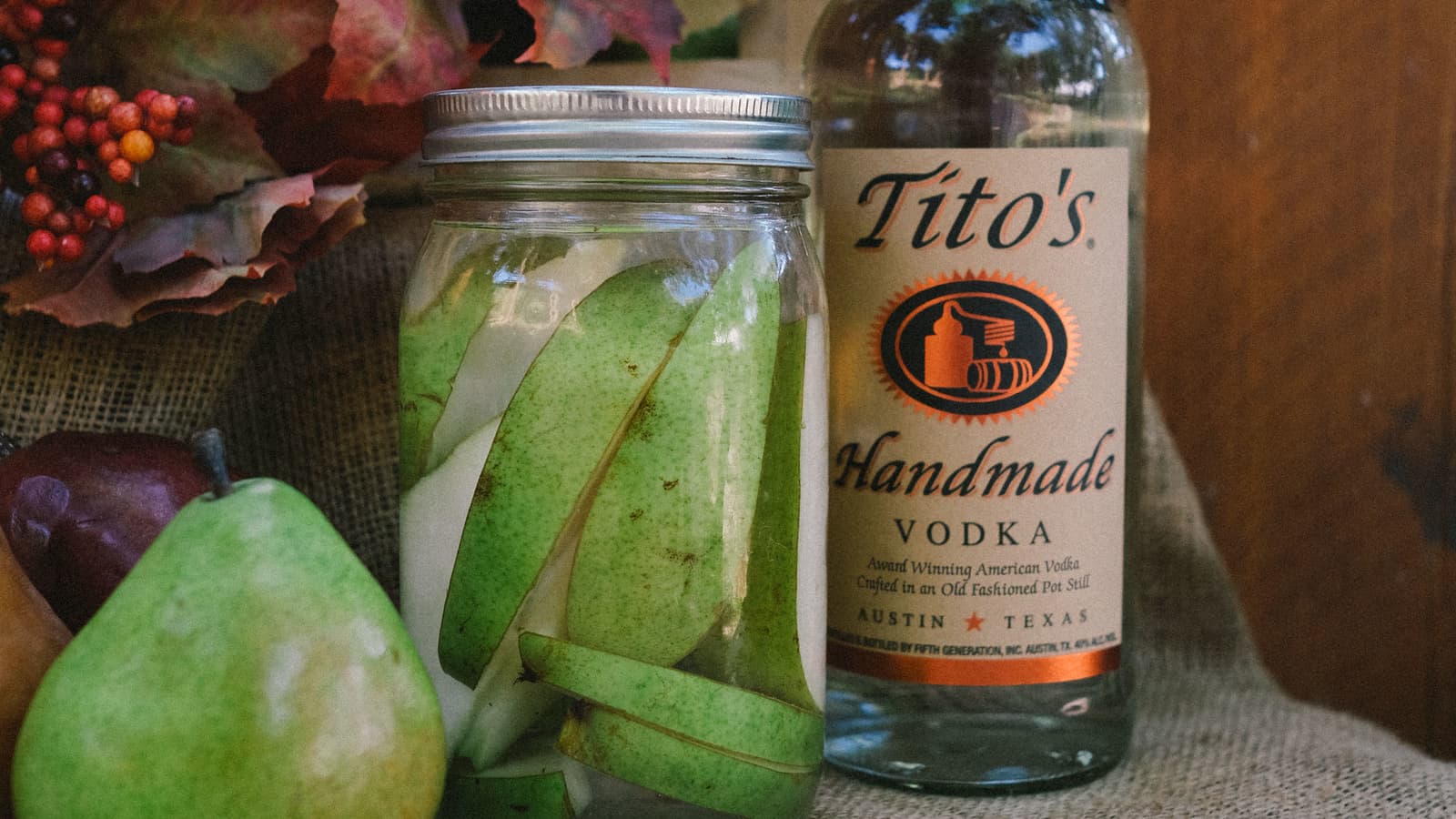 Add an extra burst of flavor to your autumn cocktails by infusing Tito's Handmade Vodka with fresh slices of juicy pear. This infusion pears well with lemonade, tea, or sparkling mineral water for a smooth sipper with some fruity flair.
Ingredients
Directions
Drop sliced pears into a resealable glass container with Tito's Handmade Vodka.

Store in a cool dark place for 4-5 days.

Remove fruit once desired flavor is reached.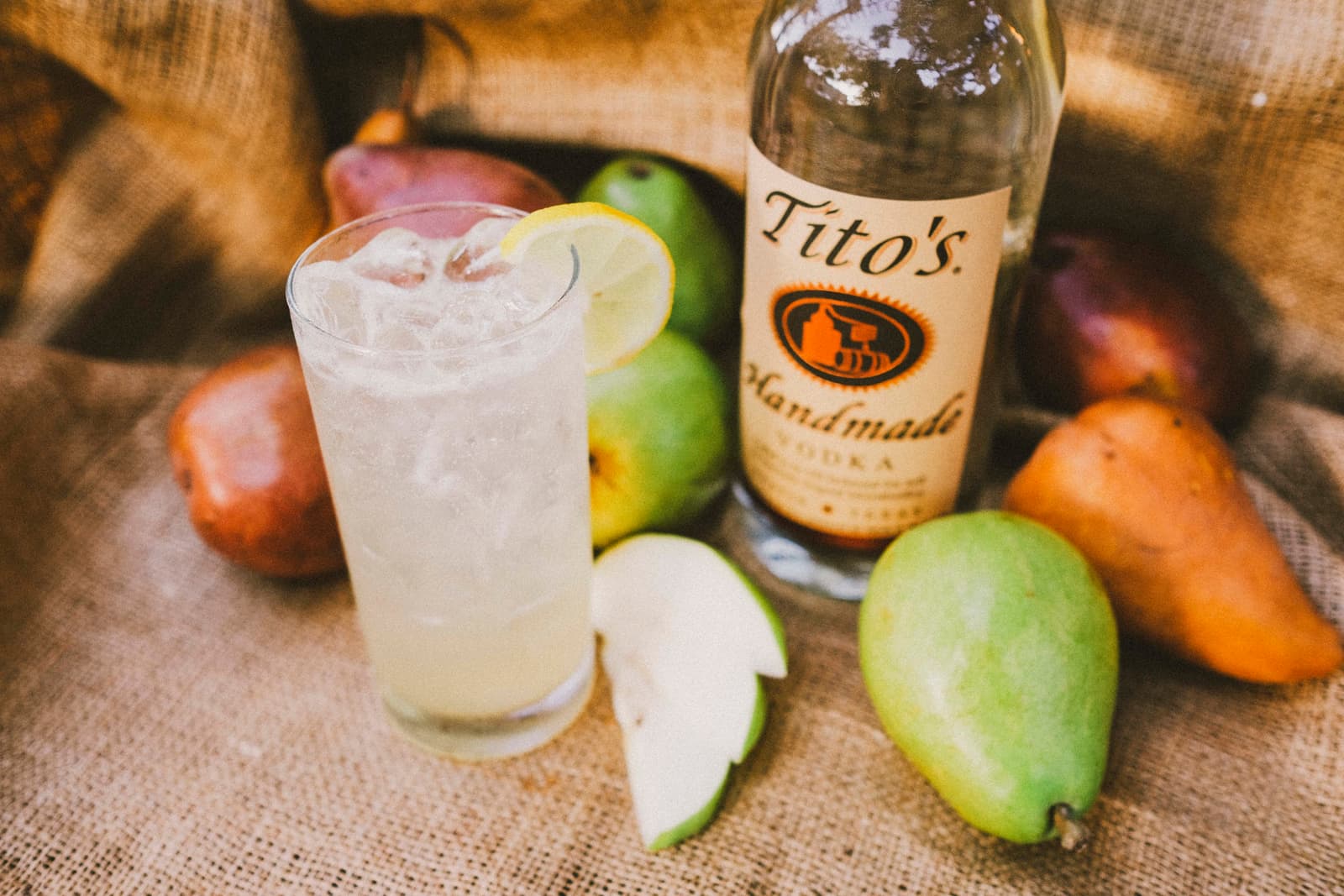 Sweet, floral, and just a tad tangy, this cocktail mixes summer flavor profiles with the smooth taste of a winter pear. Keep it simple, as pear usual, and serve with a lemon wedge, or add a floral garnish.
Ingredients
1/2 oz elderflower liqueur

3 oz sparkling water

1 oz pear juice

1/4 oz lemon juice

Directions
Add Tito's Handmade Vodka, elderflower liqueur, and juices to a shaker with ice.

Shake and strain over ice in a glass.

Top with sparkling water and garnish with a lemon slice.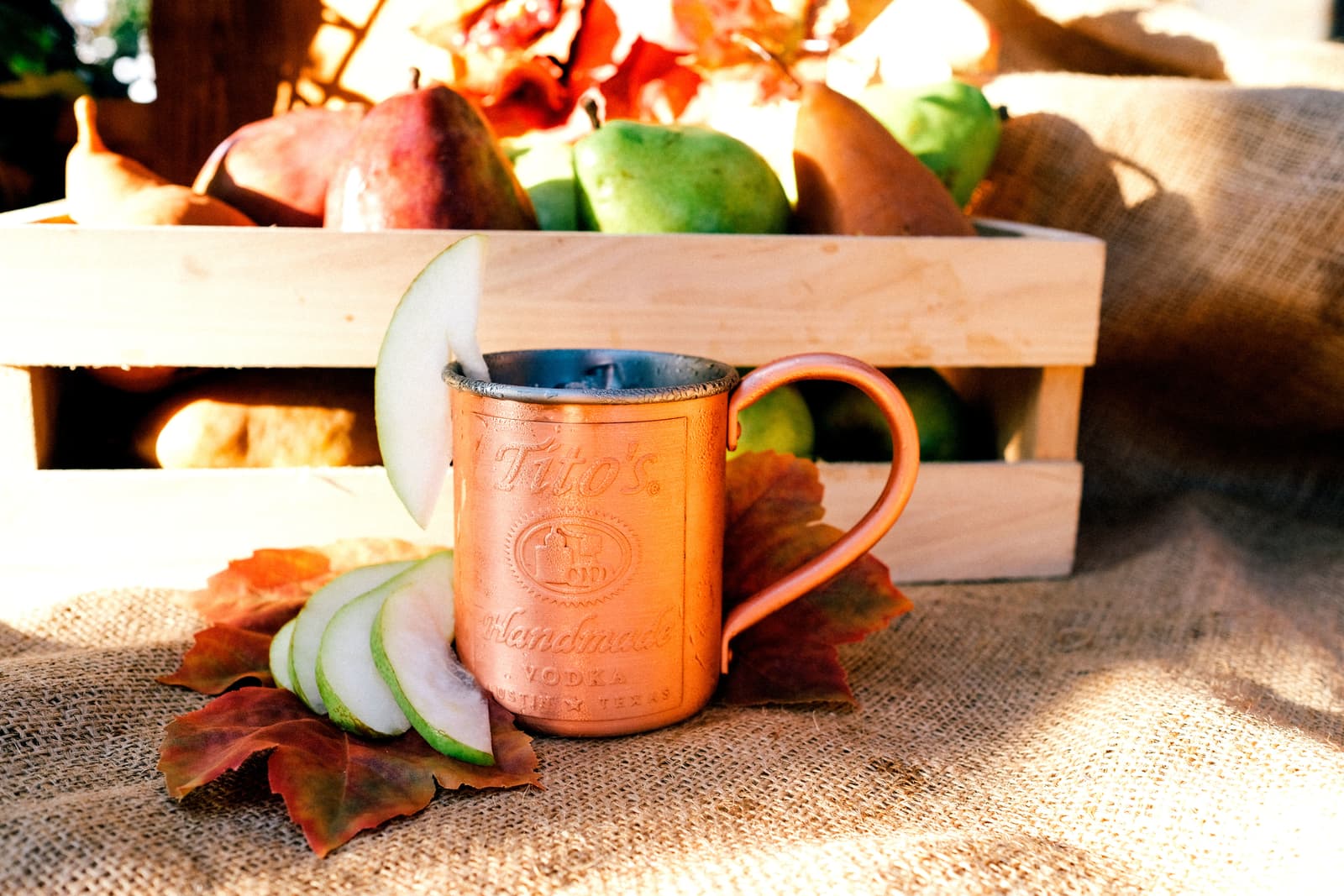 We love a good mule like the rest of 'em, but when we want to spruce up our spiced favorite we reach for a splash of fresh pear juice to add a smooth touch to that ginger beer bite. This easy sipper is a pear necessity for any cocktail hour.
Ingredients
2 oz ginger beer


1 oz pear juice

1/2 oz simple syrup


1/2 oz lime juice

Directions