Whether they're classic or crafted, mixing cocktails is an art.
Creating the perfect at-home drink is a lot easier than it sounds, and we have some simple tips and tricks to step up your cocktail-making game (without trying too hard).
Take a look below to learn how to use a Hawthorne strainer and how to perfect your pour. You'll be a pro before you know it, and sippin' on a really delicious drink.
Cheers!
Hawthorne Strainer
Once you've picked your Tito's cocktail and poured the ingredients, give it a shake in a shaker, grab your handy Hawthorne strainer, and place it on top of the shaker. Then, pour the liquid through the strainer into a glass.
While you pour, make sure to hold the strainer and shaker in place, that way only the liquid makes it into your glass!
Free Pour
If you don't have a measuring cup or jigger handy, that's OK. Skip the extra step of measuring and count the servings with your fingers—one finger is a single, and two fingers is a double.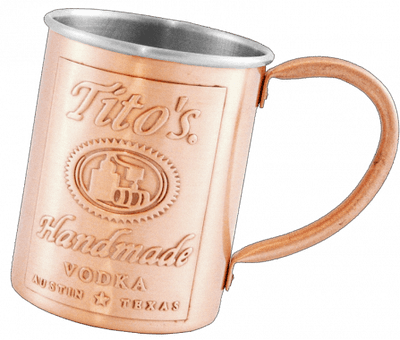 Shop Barware
Choose a nonprofit at checkout and Tito's will donate 100% of net proceeds to the program of your choice.
Buy It