We're shaking things up, giving you our tips and tricks on making a classic.
Everyone has a preference when it comes to crafting a "perfect" martini. Whether you like it shaken or stirred, dirty or dry, the one thing that unites us all is the vodka— Tito's Handmade Vodka, that is.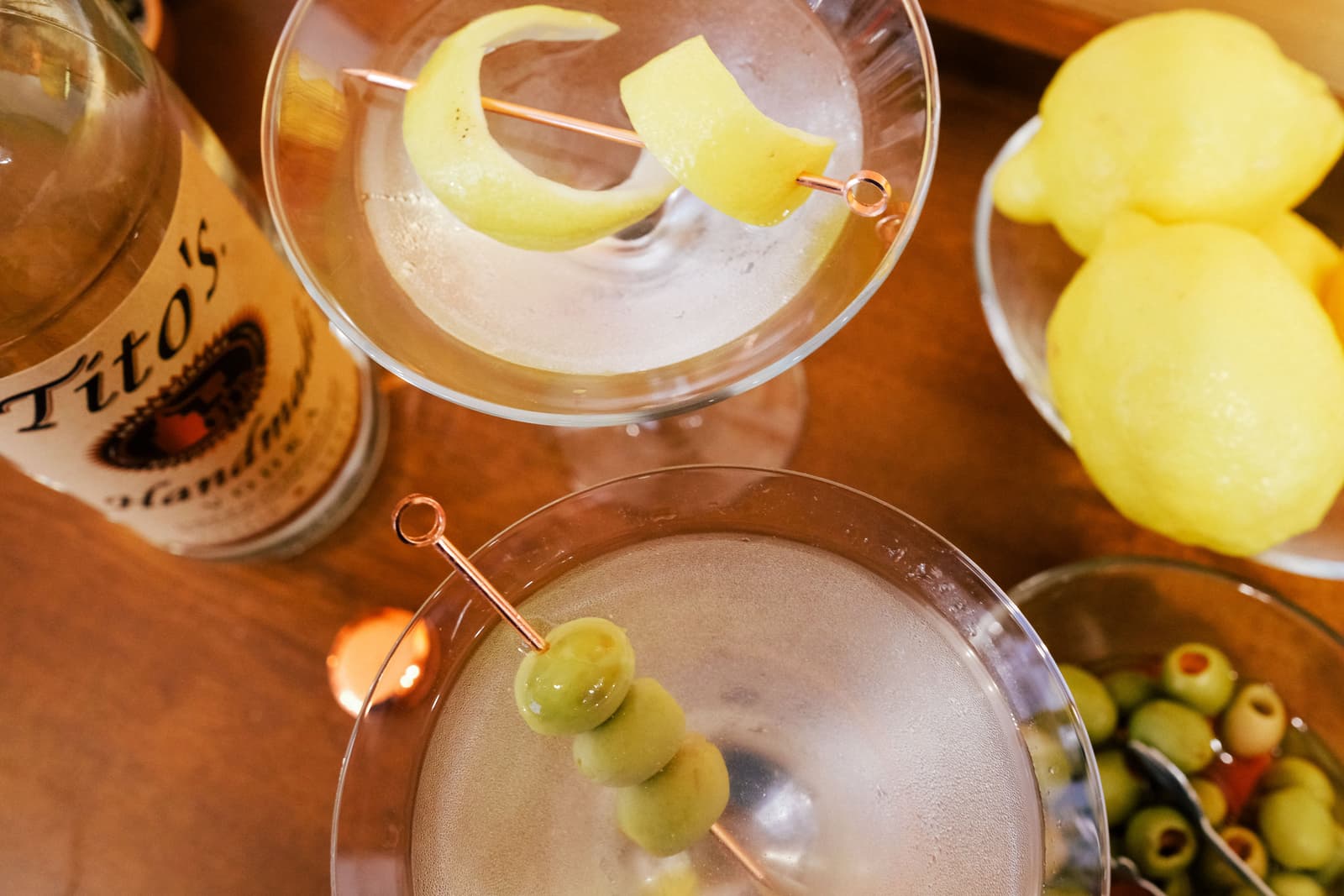 When crafting a martini, you'll quickly realize it isn't as simple as pouring vodka in a martini glass (unless that's the way you like it). To achieve ultimate martini goals, you'll need to stock up your bar cart with the essentials so you're always prepared to shake it up.
Here's what we like stocked in our bar cart:
Martini glasses
Shaker & strainer
Handheld juicer
Ice bucket (filled with ice)
Tongs
Cocktail napkin (just in case)
Garnish suggestions:
Olives
Lemon rind twists
Cocktail onions
Capers
Garlic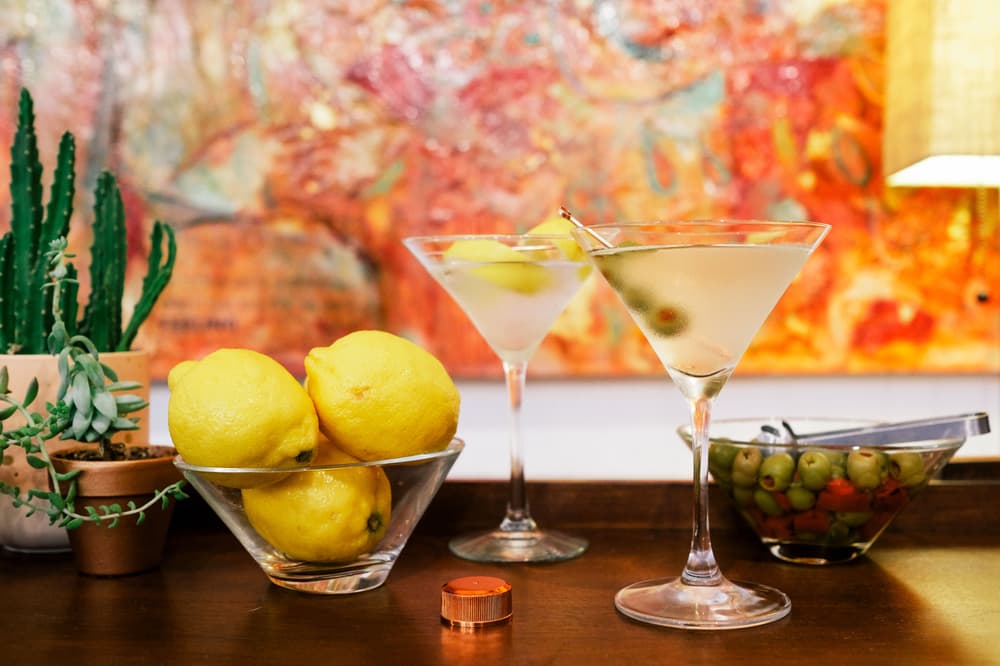 Ingredients
1 oz (or less) dry vermouth, optional

Ingredients for the group (serves 10-15)

16 oz vermouth

16 oz olive juice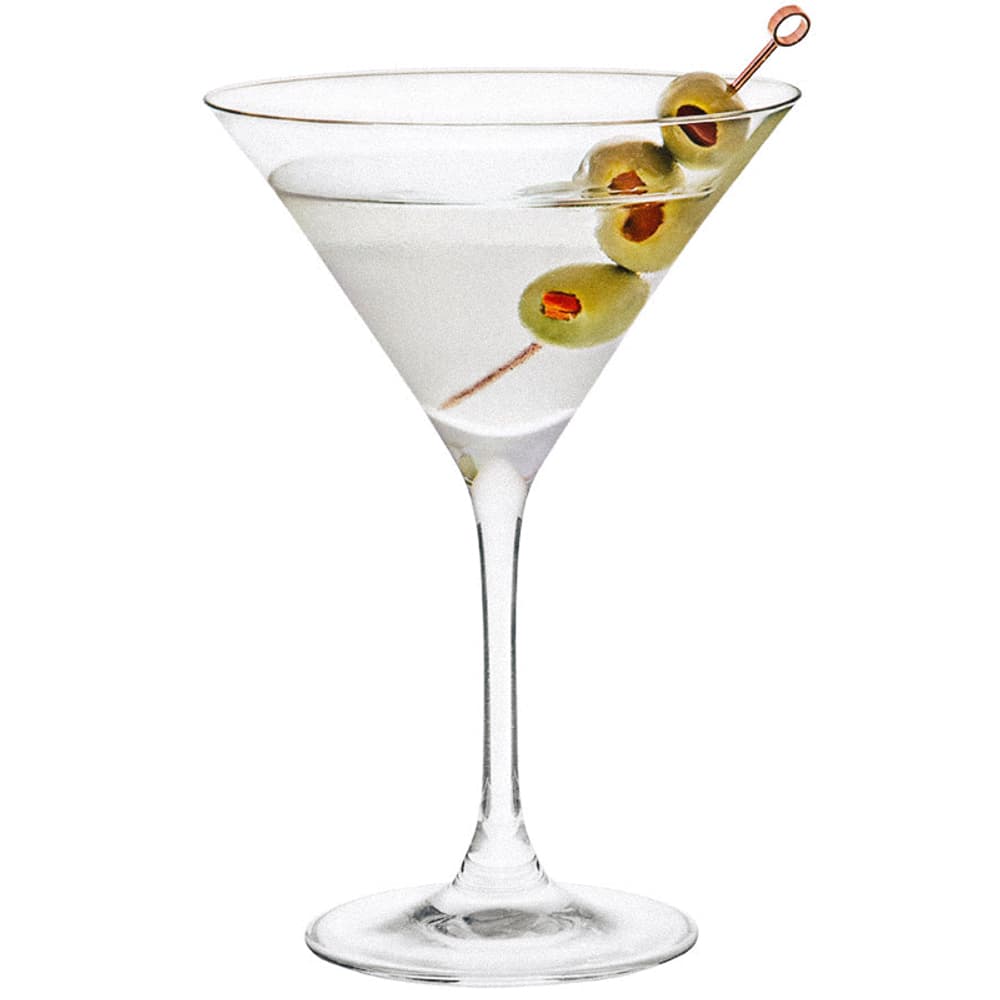 Enjoy Tito's Handmade Vodka martini style. Garnish with one or three olives, but never two.
Directions
Just add Tito's Handmade Vodka to a shaker with ice.

Shake or stir, and strain into a chilled martini glass.

Garnish with three olives or a lemon twist.

Directions for the group (serves 10-15)

Best ways to enjoy a Tito's in a Big Can* cocktail:
Pour directly over ice, or pour into a shaker with ice then shake and strain.