Summertime is hot...we're talkin' sizzling hot, and we have a few recipes to cool down with.
Here in our hometown of Austin, Texas, summertime temperatures reach past 100 degrees... and that's not counting the humidity. To survive these scorching months, we pride ourselves on being poolside pros, always having sunscreen and a Tito's Handmade Vodka cocktail close by, of course.
We've got a few Tito's recipes to enjoy the next time you go for a swim: the Tito's Poolside, Root Beer Float, and Watermelon Poptails. Our poptails are fun and easy to drink, the Root Beer Float is a Tito's twist on a classic, and if its name isn't a hint already, the Tito's Poolside is a cocktail made for days spent hanging by the pool.
As long as you've got a bottle of Tito's, a pool, and sunscreen you'll be set... but a pool-lovin' pup is sure to take any party to the next level.
No matter where you are, mix up our poolside cocktails all summer long with the recipes below. Cheers!
Pull out the shades and the SPF because it's time to hit the pool. Between smooth black raspberry, a peachy splash of something sweet, and finished off with tart cranberry to keep your cocktail balanced, you'll be sippin' poolside all summer long. Sorry y'all, swimming pool not included.
Ingredients
1/2 oz black raspberry liqueur

1/2 oz peach schnapps

2 oz cranberry juice

2 oz orange juice

1 oz sour mix
Directions
Add all ingredients to a shaker with ice.

Shake and strain into a pint glass over fresh ice.


Garnish with an orange slice.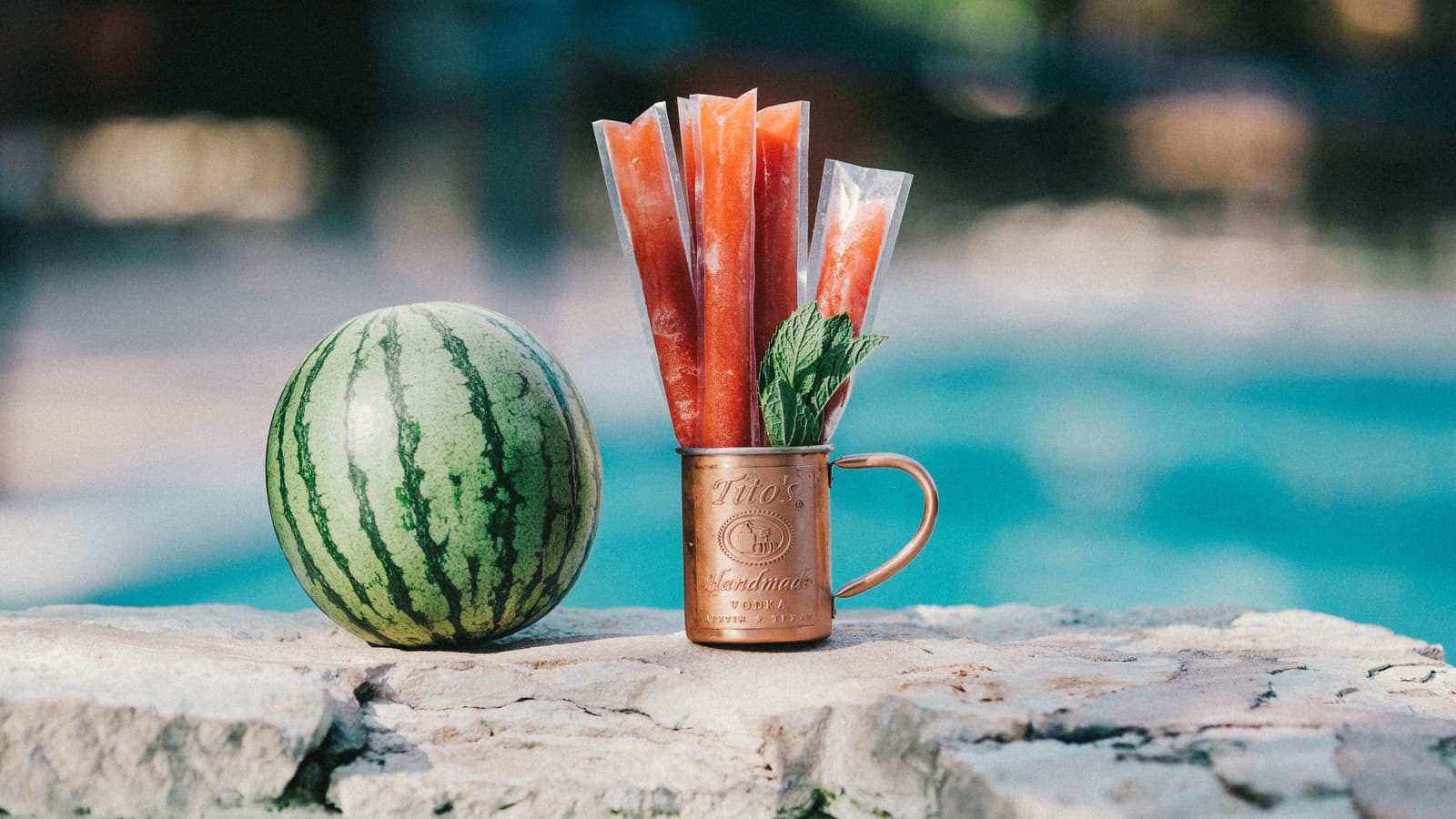 Blend up a batch of Watermelon Poptails to beat the heat. This boozy treat will cool you off in no time.
Ingredients
4 cups frozen cubed watermelon

4 mint sprigs

3 limes

2 tbsp agave nectar (or to taste)

1 pinch lime zest

1 cup ice
Directions

Combine Tito's Handmade Vodka, frozen watermelon, mint leaves, fresh lime juice (use a few limes for juice and others for garnishes), lime zest, agave nectar, and ice in a high-speed blender.

Serve in Tito's Copper Mugs with lime wedges and mint leaves. Can be enjoyed by spoon or straw.


Makes 4 drinks or about 12 popsicles.

If you're in a pinch for time and didn't freeze your watermelon, you can yield similar results by using the same amount of watermelon, simply add additional ice until your drink reaches a frozen sorbet-like consistency.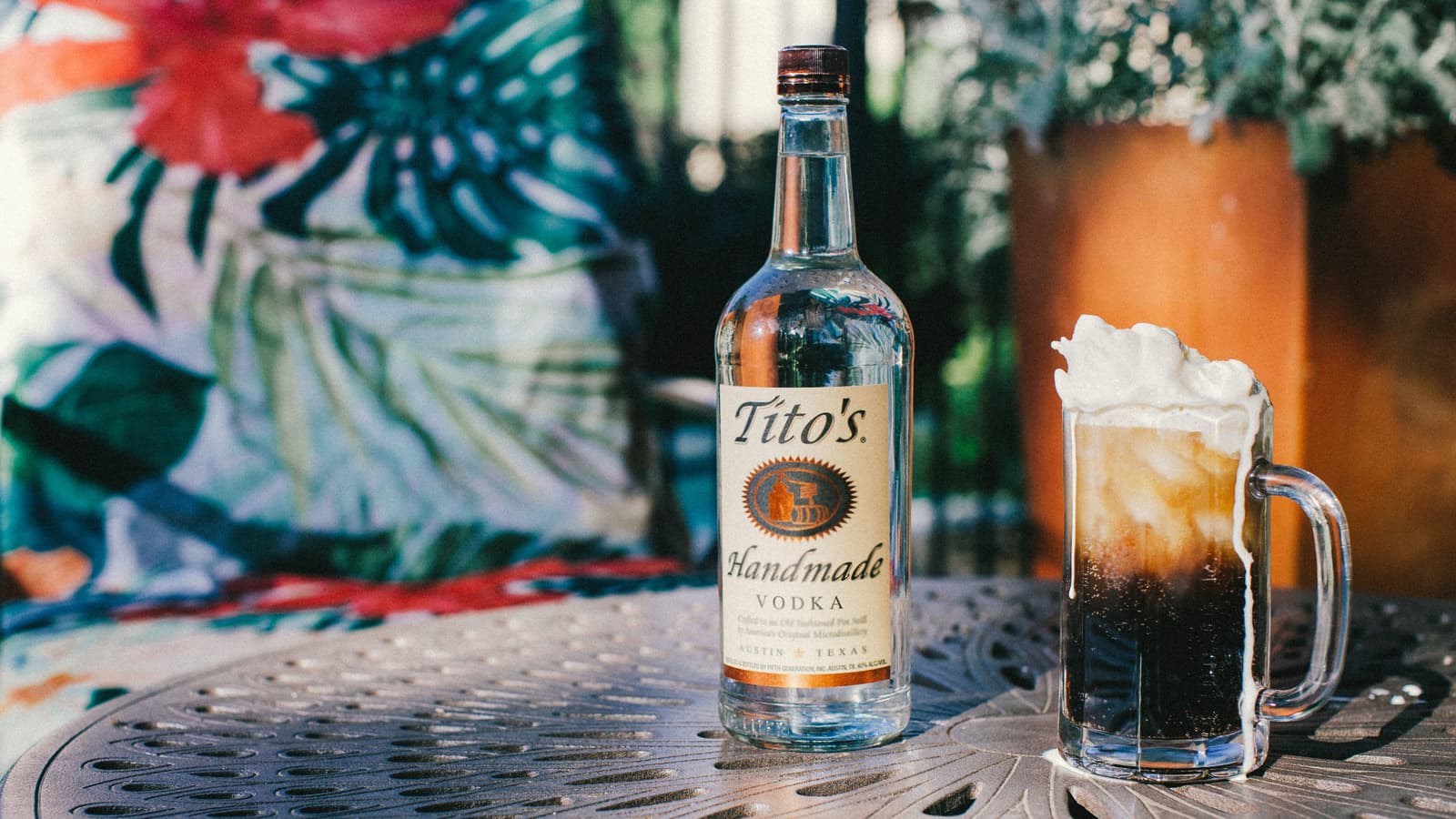 We're adding a twist to this classic summer refresher. Spice (or spike) your float up with Tito's Handmade Vodka. It's like the cherry on top.
Ingredients
4 oz root beer

1 scoop vanilla ice cream
Directions
Pour Tito's Handmade Vodka into chilled mug.

Top with root beer, add a scoop of ice cream and enjoy!